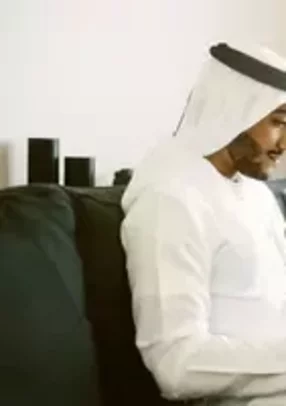 How Union Insurance has embraced digital innovation and met demands for instant insurance services
The United Arab Emirates (UAE) is moving away from its dependence on oil and is seeking to diversify its economy within healthcare, transport and logistics, energy, tourism, and of course, its insurance services.
Covering all industries, the GCC insurance market is projected to rise at a CAGR of 10.9%, from $26.2bn in 2016 to $44bn in 2021, bolstering the economic growth of the region and its citizens. New digital tools and complex regulations will seek to further drive the growth of SMEs and large corporations, enabling businesses to cater towards its evolving client demand.
Licensed by the UAE Insurance Authority and listed on the Abu Dhabi Securities Exchange, Union Insurance has sought to transform the customer experience. Appointed over two years ago, Anshul Srivastav, Chief Information Officer and Digital Officer, explains that the industry's focus on the customer has been significantly isolated from the customer experience in recent years.
"The insurance sector definitely takes a backseat in terms of customer experience," he says.
"My role is someone who is a technology transformation leader, where I have completely transformed the way Union Insurance has operated on the IT side with my team, looking at various aspects including the current inventory and future inventory of things that need to be done.
"The first role was to change the way things were working in the region and to look at how the market is. Working closely with businesses, in terms of how things are and how things are going to be done moving forward."
Enhancing the customer experience
By convincing Union Insurance's management team to explore the end-to-end experience of the customer, from buying a particular product and ensuring products are serviced, the company has revamped its online presence and branding, leading to the eradication of its paper-led processes.
"Through our mobile app, we started enabling customers to help themselves. We then decided to go paperless," explains Srivastav.
"With all banking services and financial, products are paper. Their promises are on paper, whether it's currency, a policy or ATM receipts. We now scan information and our policies are saved electronically.
"We have also automated a lot of processes through implementing robotic process automation (RPA). The number of steps taken to complete a process in terms of selling and soliciting should be reduced. Additionally, we have berisat blockchain, particularly on the documents side."
Union Insurance is becoming increasingly proactive as a result of its digital transformation and has sought to garner a deeper understanding of the needs of its customers, placing them firmly at the centre.
"Most customers are not very clear on what they want and what they're looking for. When reaching out to the customer, whether it's for a product or a service, we have to create a journey for them. Customer engagement is very important to alter the entire lifecycle journey," observes Srivastav.
By engaging with customers, Union Insurance has also sought to gain further understanding of customer age, demographic, nationality and preferences, in order to offer the best services and products, mitigate potential risks and protect their coverage.
Digitally enabled
Engaging with customers on a variety of digital platforms, such as mobile and online, customers are now able to purchase life, health, and motor insurance at their own convenience. Bolstered by the introduction of artificial intelligence technologies, such as image and voice recognition, Union Insurance has gained an edge over competitors by bringing new solutions to the market at a rapid pace.
However, such changes would not have been possible without the adoption of cloud technology and the business's focus on data virtualisation. Srivastav explains that this has been a major game changer.
"Cloud has enabled us to provide on-demand type services. We now don't invest in IT prefecture but pay per use, similar to on-demand. It's like the 'Uberisation' of insurance. We've converted IT infrastructure as a utility, where similar to water or electricity, customers pay for what they consume.
"It has helped us bring products to market quicker. When we come up with a new product or service, we don't have to wait for eight to 12 weeks to get our IT prefecture commissioning set up. It has now been reduced to a couple of hours."
Whilst the adoption of cloud technologies has sought to strengthen Union Insurance's security services, the company has also partnered with Amazon Web Services and Microsoft, who jointly manage its cybersecurity operations 24/7.
Developing tailored products and services, whilst looking at the commercial impact such decisions will have on the business, Union Insurances' investment in data analytics cannot be underestimated.
"People don't buy insurance, it is sold. People preferably go for mandatory insurances. In the UAE, motor and health insurance is mandatory," explains Srivastav.
"When looking at other parts of insurance, we need to have the data to understand what both corporate and individual customers are looking at and what products are helpful to them to protect themselves. From fire insurance, home insurance, travel insurance and shop insurance, everything under the sun can be insured."
Long-term evolution
As the insurance industry continues to mature, competition amongst providers remains fierce. Technology giants such as Google and Amazon have also sought to expand their diverse portfolios and tap into countries with denser populations and long-term potential.
As a result of new laws coming into force in the GCC, all individuals will be required to purchase compulsory medical insurance. Consequently, the GCC insurance industry is set to rise in the next five years – medical insurance presently accounts for approximately 40% of the GCC insurance market. The adoption of life and non-life insurance products also remains on the rise due to the growth of lifestyle diseases and a changing demographic.
"Technology players are entering insurance. They will not come as typical, traditional insurance companies, but will offer real-time insurance where they will use the power of data," notes Srivastav.
"Google can see where you are and where you are calling from. In real-time, they can offer certain insurances to prevent the risk of a call drop, for example. On-demand insurance is going to be a game changer, especially in life, health and property and casualty (P&C) insurance.
"Also, paying per mile insurance, where you pay insurance on the amount that you drive, is already in Europe and gradually coming into the other parts of the world. A lot of driving behaviours are captured and bases the rating of insurance offered."
Globally, countries with ageing populations and an evolving demographic, such as China, will be on the receiving end of an insurance boom.
"China has also become a significant area of long-term potential. Zhong An, who started their insurance journey in 2013 have recently had an IPO and are a pure digital player. They have 630 products in China and have sold over 8bn policies. If I look at the population of China, which is one and a half billion, every person is purchasing four products, through high-level calculation," Srivastav says.
"They are clearly doing what others are not doing and are growing rapidly. Their use of data, wherein they engage with the customer, they understand their real time needs, and they offer the protection or cover of what a customer is looking for, is essential."
Union Insurance has taken a grand step to reach its direct customers and its partners to ensure that it delivers the best products and services for customers in real-time. Predicting the behaviours of its customers, with an evolving market, the company will remain a key player within the Dubai insurance market.
"With our retail-focused products, we've done some substantial work in terms of using technology to reach out to existing and potential customers through our digital channels," Srivastav concludes.
"We're seeing a good traction and conversion coming in and it's adding up to our revenues in great detail."