Group Management: Superior compliance in construction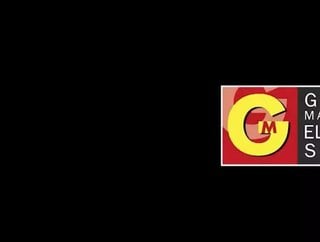 Group Management's Steve Cressey on a uniquely collaborative partnership with Mercury Engineering and almost 15 years of compliant construction projects
Group Management Electrical Surveys is a long-standing and vital partner to Mercury Engineering. The company offers an innovative suite of electrical inspection, test and documentation services to ensure compliance in complex major construction projects for many of the UK and EU's leading companies. Utilising in-house cutting-edge solutions and its highly competent and experienced engineers, Group Management provides everything from electrical inspection and testing to thermal imaging surveys, QA/QC management, torque compliance, technical support, DSEAR compliance and electrical installation condition reports.
"No project can achieve handover without the correct documentation and safety critical electrical certification in place," says Managing Director Steve Cressey. "Our services ensure that project critical documentation and certification can be correctly produced in an efficient, cost effective manner, which makes Group Management an important part of any construction project." 
Cressey joined the business in 2009, bringing strong and incisive leadership to Group Management, with decades of industry experience giving him a unique understanding of the design through to handover construction process. He has stewarded the business' partnership with Mercury since its inception and describes it as uniquely collaborative.  
"Our relationship with Mercury Engineering stretches back many years. We partnered with Mercury  on our first Data Centre project together in Watford in 2007, and since then the relationship has gone from strength to strength," says Cressey.
"The partnership is longstanding, and we've built an incredibly strong working relationship. Partnering with Mercury, who are an innovative, cutting-edge technology provider, means we must constantly improve our services offering. We strive to be the best in what we do, and Mercury can trust we will be efficient in delivering on time, on budget, to achieve a successful handover that meets both Mercury's and the end clients' future needs."
Group Management has since successfully completed more than 30 Data Centre projects throughout the EU as Mercury's preferred electrical compliance partner. The relationship has also seen Group Management partner with Mercury Engineering on four brand-new hospitals in the UK and Ireland, key pharmaceutical projects and a number of commercial and leisure spaces. 
"To ensure the continued success and growth of Group Management we always discuss projects with key clients and their teams, take feedback on the performance of both our business and our individuals, and in turn use that to improve our services," Cressey says. 
"The professional development of our employees is essential to our success. All our employees are encouraged to continue their education, to further develop their skills through additional training, and that in turn drives better service and a superior product for our clients. We now offer four more services to Mercury than when the partnership began, which has helped spur Group Management's growth and success within the wider market."