Comviva and e& partner on customer experience solution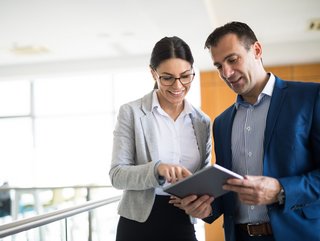 Their joint advanced CPaaS ecosystem will leverage Comviva's nextgen CPaaS platform and e&'s market reach.
Comviva and e& join forces to provide enterprises with an advanced omni-channel communication platform, enhancing personalised customer experiences
Comviva, a global leader in customer experience and data monetisation solutions, has announced the expansion of its strategic partnership with e& enterprise to offer an advanced omni-channel communication platform as a service (CPaaS) for enterprises.
This partnership aims to deliver contextual and personalised customer experience services by integrating all communication channels. Their joint advanced CPaaS ecosystem will leverage Comviva's nextgen CPaaS platform and e&'s market reach. It will enable real-time communication capabilities, helping enterprises enhance and personalise their end-user customer experience seamlessly across multiple channels.
Maximising business reach with advanced digital solutions
e& enterprise is a specialised business within e& focused on providing advanced digital solutions to transform the way companies conduct business. The business enables organisations across multiple sectors to maximise their digital potential through cloud, cybersecurity, Internet of Things (IoT) and artificial intelligence (AI).
Through this partnership with Comviva, enterprises across a wide range of industries can self-onboard and create customised applications and experiences for end customers.
With its cloud-based delivery model, Comviva CPaaS Platform is able to integrate with business applications and enable secured real-time customer interactions serving all customer engagement use cases from marketing to operations to customer service.
Speaking on the partnership, Miguel Villalonga, CEO of e& enterprise, said: "e& enterprise has always been at the forefront of ushering in innovative digital solutions.
"The opportunity to partner with Comviva is another step forward in our journey to create an open, collaborative CPaaS ecosystem that will help enterprises deliver seamless, personalised experiences for their customers. We are excited to offer engageX, our CPaaS solution to enterprises, and help them craft a customer journey that is engaging and effective."
NLP enables enterprises to deliver enriched customer experiences
Comviva's CPaaS platform is a full-stack platform to empower telecom service providers to drive real-time customer interactions for enterprises. The platform supports messaging services and chats powered with conversational AI capabilities across industry verticals.
Its cognitive automation and Natural Language Processing (NLP) capabilities aim to assist enterprises to deliver an enriched customer experience by automating user interactions in a human-like language. It currently handles more than 80bn messages each year.
Working with e& enterprise, the goal is to utilise its growth mindset to enable greater sustainable developments and digital services within the context of customer services. Operating in the UAE, Saudi Arabia and Egypt, e& enterprise already delivers innovative digital vertical value propositions.
Manoranjan Mohapatra, CEO at Comviva, said: "We are thrilled to partner with e& enterprise to help them transform the enterprise customer experience journey.
"This partnership shall enable a new era of enterprise customer experiences built on simplicity, rich customer experience and personalisation. With the new CPaaS platform e& enterprise is well positioned to create new possibilities for enterprises."