Top 10 fastest-growing Indian companies in the UK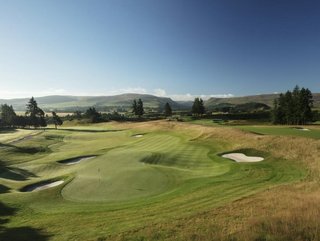 Gleneagles golf resort in Scotland is run by Indian-owned company Norlake Hospitality. Picture: Gleneagles
Business Chief takes a look at the top 10 fastest-growing Indian companies in the UK, according to the India Meets Britain Tracker from Grant Thornton
The number of Indian-owned companies operating in the UK is on the rise, reaching a record high of 954 according to Grant Thornton's latest study.
What's more, the combined turnover of these firms has more than doubled from £19 billion (US$23.6bn) in 2014, when the research was first carried out, to £50.5bn (US$62.7bn) in 2023.
These top Indian-owned businesses are also significant employers in the market, consistently employing around 100,000 people over the last 10 years.
Anuj Chande, Head of South Asia Business Group at Grant Thornton UK, said: "The number of Indian-owned companies operating in the UK remained at its highest level over the past 12 months, despite businesses and economies worldwide still feeling the impact of the pandemic. The increase in the number of companies compared to last year alone is remarkable, amid ongoing operational challenges and rising costs.
"This increasing presence in the UK is reflective of the growing relationship between the two countries, with the past decade witnessing ever-deepening ties between India and the UK."
Here, Business Chief takes a look at the top 10 fastest-growing Indian companies in the UK, according to the India Meets Britain Tracker from Grant Thornton.
1. LT Foods International
Global owner: LT Foods
Latest growth: 807%
The growth of LT Foods has been staggering, to the extent that it has become a household name across four continents with brands known and trusted in 65 countries.
Flagship brands include Royal, Ecolife, Devaaya and Daawat, with the latter launching in six additional countries over recent months.
On home turf, LT Foods – founded 70 years ago by the Arora family – is the leading processor of rice and other specialty foods.
Reaching a growth of 108% in the UK reflects the success of the company's long-term strategy to drive sustainable growth.
2. St James' Court Hotel
The Indian Hotels Company
Latest growth: 491%
The second fastest growing Indian-owned company in the UK is St James' Court Hotel, in London, which achieved a growth of 491%.
St James' Court, which falls into the Taj Hotels group, is one of five hotels in this year's Grant Thorton tracker. Together, they recorded an average growth of 286%, reflecting the hospitality industry's bounceback from COVID-19.
Located in the heart of the capital, St James' Court first opened in 1902 and is billed as an "English classic" which prioritises the "safety and delight of its guests"
3. Reliance Big Entertainment (UK)
Global owner: Reliance Innoventures
Latest growth: 364%
Reliance Big Entertainment is the only technology, media and telecoms company to make this year's top 10. Today, the company's activities span film, web and TV series, animation and gaming.
In its portfolio, Reliance can boast hundreds of critically-acclaimed movies in its portfolio, which have been distributed across more than 100 nations including the UK. Collectively they have won 28 national awards and have premiered at some of the world's most prestigious film festivals.
Subsidiaries in the field of animation include Reliance Animation, Rohit Shetty Picturez and Reliance Education, which pride themselves on nurturing young artists.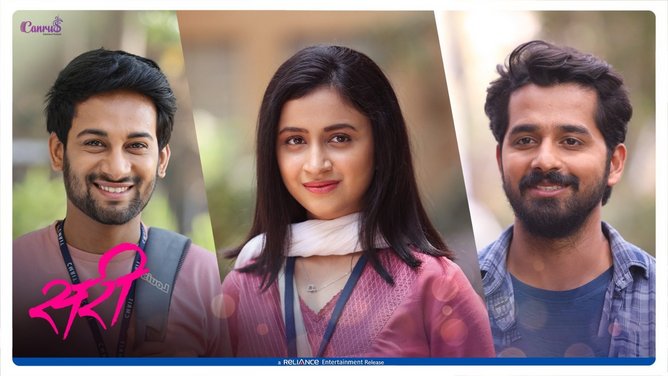 Reliance Entertainment recently released 'Sari' in the UK. Picture: Reliance Entertainment
4. Norlake Hospitality
Global owner: Bharti Enterprises
Latest growth: 310%
Norlake is a real estate investor in the hospitality industry across the UK, Europe and US, operating in partnership with London-based Ennismore International Management.
Current properties include Gleneagles, the famous five-star golf and spa resort in Perthshire, Scotland, and The Hoxton – although the Paris and Amsterdam branches are in the process of being sold to Schroders, an asset management company.
Norlake Hospitality comes under the banner of Bharti Enterprises, a multinational conglomerate whose overseas companies mainly operate in the telecommunications industry.
5. Royal Enfield UK
Global owner: Eicher Motors
Latest growth: 308%
Royal Enfield's roots can be traced back to 1891, when entrepreneurs Bob Walker Smith and Albert Eadie purchased George Townsend & Co, which had recently started manufacturing bicycles.
Their bikes were renamed as Royal Enfields from 1894 and, seven years later, the firm produced its first motorcycle.
Commercial vehicle and tractor manufacturer, The Eicher Group, acquired Enfield's Indian arm in 1994 and today has full ownership of the Royal Enfield brand.

6. Bird Overseas Holdings
Global owner: Amadeus India
Latest growth: 299%
Bird Overseas Holdings is part of Amadeus India, which itself is wholly owned by the Bird Group.
Amadeus is one of India's largest travel conglomerates and has been a pioneer in providing a global platform to the nation's travel industry since 1994.
The company is predominantly involved in the business of providing software connectivity to access the Amadeus Global Distribution System (GDS) which, for 35 years, has facilitated the sales and distribution of travel on a global scale.
7. GH Holdings 1
Global owner: Bharti Overseas
Latest growth: 261%
Another company to fall under the Bharti banner, GH Holdings 1 achieved growth of 261% according to the latest available data.
Shvarin Bharti Mittal, son of Bharti Enterprises CEO Sunil Bharti Mittal, has been a director of the holding company since 2017. Its address is registered to the Old Bailey in London.
8. Sudhir Power (UK)
Global Owner: Mr Rahul Seth
Latest growth: 186%
Sudhir Power (UK) is the British arm of Sudhir Power, one of the largest manufacturers of energy equipment in India.
Today, the business consists of a talent pool of 2,500 employees, five state-of-the-art manufacturing facilities, 14 branch offices and a growing international presence, including in the UK.
Sudhir has also ventured into the hospitality sector, leveraging its relationship with the Radisson Hotel Group to set up luxurious properties in the rapidly growing city of Gurgaon, near New Delhi.
9. KStrong Holding UK
Global owner: Karam Holding
Latest growth: 114%
KStrong Holding UK forms part of Karam Holding, formerly known as Karam Engineering.
The compan, was formed as a manufacturer of industrial safety and engineering equipment, as well as PPE for fall protection and lifesaving.
Officially incorporated in 2015, Karam Holding is headquartered in South Delhi.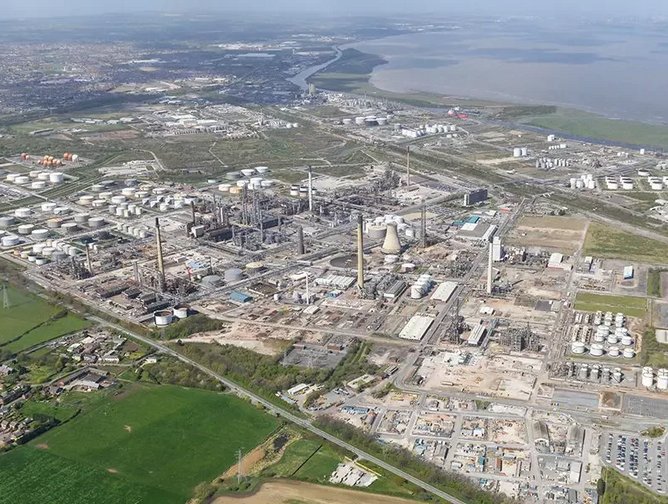 Essar owns and operates the Stanlow Manufacturing Complex, near Liverpool. Picture: Essar Energy
10. Essar Energy
Global owner: Ruia Family
Latest growth: 90%
Despite being Indian-owned, Essar Energy is these days based on the Indian Ocean island of Mauritius.
In the UK, Essar owns and operates the Stanlow Manufacturing Complex, near Liverpool. In its bid to play a leading role in the decarbonisation of the UK economy, the company has ambitious plans to build a green energy industrial cluster at Stanlow.
The ultimate goal is to make Stanlow the UK's first low-carbon oil refinery.