Opinion: It's time to stop waiting for 'normal'
By Peter Lorant, COO, EMEA, Zendesk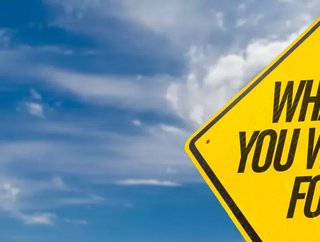 As we emerge from lockdown, businesses have the opportunity to grow by working differently and more digitally, says Peter Lorant, COO, EMEA of Zendesk
It was Charles Darwin who said, "It is not the strongest of the species that survives, nor the most intelligent; it is the one most adaptable to change."
Even the most ardent creatures of habit have no choice but to do things differently when their usual avenues are closed off. One thing we know from the past year is that businesses that have innovated digitally have benefitted from interacting with customers in smarter ways. Companies that maintain that same spirit and deepen those relationships will continue to create meaningful product and service differentiation, customer loyalty and long-term competitive advantage.
When you find yourself in the midst of a global pandemic, you have a few options. Either you close up your business for its duration, you trade online in a traditional fashion, or you look for ways to do things differently.
Over the past year, I've been inspired by the examples that fit into the third category. Take restaurants for example. They all had to close during the Covid-19 lockdowns but innovative eateries started to create meal boxes for people to enjoy quality food in their own homes. Another example is gyms – when they were shuttered, some started to offer virtual classes online and are keeping virtual memberships going even as restrictions ease.
Companies of all shapes and sizes had to adapt, and digital solutions were rolled out quickly to reflect the changes brought about by lockdowns. In fact, many companies had to implement changes much faster than they had planned to because of the sudden switch to remote working and shopping.
Some 75% of decision makers said Covid-19 accelerated their adoption of digital technology, according to Zendesk research.
But what happens now, as some countries start to emerge from being in lockdown? That's in the hands of the businesses themselves. Many that did things differently over the past year will have a head start, but there are opportunities for all who are willing to use digital tools in new ways.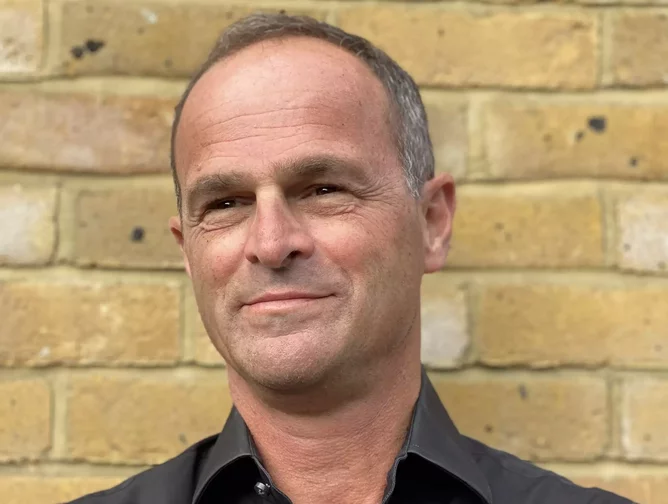 The digital tipping point
This year will be the digital tipping point in which leading companies double down on their digital transformation efforts in a meaningful way and become successful as a result. This will help them to build on the relationships post-pandemic that they nurtured during lockdown.
Small and medium-sized businesses (SMBs) can benefit from the change to the status quo because more than ever before, people are rethinking their lifestyles and purchasing habits. Any type of business, from retail to hospitality or financial services, can take advantage of these changes, innovate and help customers to build new habits – based on new expectations and experiences.
In some cases, building on customer relationships has been difficult where there isn't enough of a relationship to begin with. A lot of consumer brands aren't yet consumer businesses, meaning they don't have direct line of sight of the people they're selling to. Many businesses sell through wholesalers, as opposed to directly to customers. In these cases, if businesses have any interaction with end customers, their connection is merely superficial. This sort of fleeting relationship doesn't do as much to open the door for new digital products and services as it could.
Moving away from a 'one and done' transactional relationship and into ongoing relationships is where more businesses are heading. The interesting thing is that you'll see more industries doing this, many of which you might not expect. For example, if you sell a product, could you switch to a subscription-based model and build consistent repeat business? If you do, the relationship between the company and customer is the key to the success of this approach.
Retaining and engaging customers
Relationship building isn't just about persuading customers to subscribe to a product though. Why not take inspiration from beauty salons that had to evolve during the pandemic? With salons closed, some businesses started to sell products directly to customers and provide 'how-to' videos, so that people could still look and feel their best while being engaged with the company's expertise.
Video streaming platform Vimeo saw first-hand how businesses were using their service in new ways. "Bricks and mortar businesses really felt the impact of not being able to have folks come into their theatres, their yoga studios... and our OTT (Over The Top) platform was a really great solution to offer content and reach your audience, whether it was down the block or across the world," said Kathleen Barrett, SVP Enterprise & Head of Creator Success, Vimeo.
That approach doesn't have to end when lockdowns do. If you're able to build an online community, provide them with quality content that relates to your products, they will be engaged with new ideas for how to use your product and keep coming back. Content is only part of the strategy, though. A seamless buying experience that is directly integrated, friendly, helpful service agents, and valuable, personalised information; all of these contribute to building a strong, engaged customer base.
The saying goes: if you do what you've always done, you'll get what you've always got. Businesses find themselves at a crossroads now. They can grow – not necessarily by working harder, but by working differently and more digitally.
But building a digital business requires the stamina of a marathon runner. If we consider the past year as the first sprint, we now need to shift our minds to the next leg of the journey by building a truly customer-centric digital-first organisation. By building on the innovation they've already set in motion, they'll be ready for the next stage of the race.