Five leadership appointments in Europe you may have missed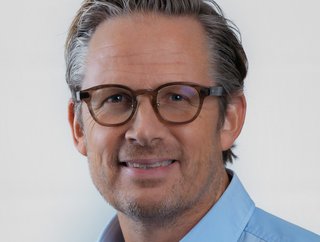 Per Widerström is the new CEO at 888 Holdings. Picture: 888 Holdings
Business Chief takes a look at just some of the recent leadership appointments you may have missed, including at 888 Holdings, Snowflake and ASCO
There's been plenty of movement in the C-suite right across the UK and Europe in recent weeks, as companies work hard to strengthen their top teams.
Here, Business Chief takes a look at just some of the appointments you may have missed.
Per Widerström, CEO at 888 Holdings
888 Holdings, whose internationally renowned betting brands include William Hill, 888 and Mr Green, has announced the appointment of Per Widerström as CEO. He will take the reins from mid-October.
Widerström can boast more than 17 years worth of experience in the online gaming industry and was most recently in charge at Fortuna Entertainment Group, which covers Central and Eastern Europe.
Executive Chair Lord Mendelsohn will return to the role of Non-Executive Chair once Widerström has officially joined.
"Per has a strong and proven track record of driving growth and delivering transformation programmes at multiple leading online gaming businesses," Lord Mendelsohn commented.
"The Board is very pleased to appoint someone with the skillset to deliver our objective to become a much stronger international multi-brand operator, leveraging our technology and data capabilities to drive an acceleration in growth."
Derek Mackenzie, CEO of UK & Europe at Investigo
Derek Mackenzie has been installed as CEO of UK and Europe at Investigo, the recruitment practice of The IN Group.
Mackenzie, an industry veteran, will be charged with building on the company's rapid growth by leading its European expansion plans. He previously headed up the Technology and Transformation practice, growing the team across verticals including data, cyber and infrastructure.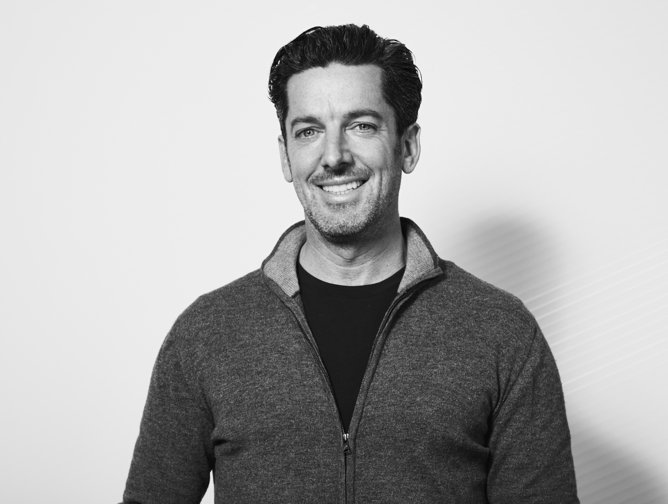 Derek Mackenzie is the new CEO for UK and Europe at Investigo
"It's a really exciting time at Investigo as we continue to expand our recruitment practice across geographies and specialisms," said Mackenzie.
"The rapid development of emerging technologies is transforming the way businesses are operating in all facets, requiring diverse minds and technically-skilled staff to help organisations maintain a competitive edge. We have ambitious plans to scale our services and consultancy to better support our customers by recruiting excellent individuals that make a huge positive impact."

James Petter, VP EMEA Sales at Snowflake
Snowflake, the company responsible for the Data Cloud, has hired James Petter as VP EMEA Sales. He will lead the region's team to drive business growth, land new customers and ensure collaboration and innovation across the firm's ecosystem.
Petter brings with him more than 25 years of experience in senior sales positions across leading organisations. Most recently, he spent around eight years at Pure Storage, driving increased revenue across EMEA, Latin America and APAC.
A British Army veteran, Petter has also spent time at Cisco and EMC, before its acquisition by Dell.
"As a leader, I've always adopted the mantra of 'serve to lead' and, at a company as innovative and disruptive as Snowflake, this will continue to remain true," said Petter.
"Snowflake is at an exciting new chapter in its journey, led by developments in generative AI, LLMs and applications, and I'm thrilled to join at this stage."
Vikki Sly, Chief People Officer at Coincover
Vikki Sly has been appointed as Chief People Officer at Coincover, a leading digital asset protection company, boosting the firm's commitment to building a culture that prioritises people.
Sly will oversee the development of the firm's internal structure, collaboration processes and learning opportunities, working closely with the executive team to ensure Coincover's employees are empowered to deliver the highest level of service to its customers.
In the past, she has spent time at Bitrise, Blue Prism and Qlik, as well as household UK names like Barclaycard and Vodafone.
"We're seeing a lot of behaviours in the market where companies have grown aggressively and failed to address the challenge of scale as they've grown," said Sly. "Now, they are going through an unfortunate situation where people are being laid off.
"I am committed to building a company culture that pays attention to the current organisation and positively impacts the existing infrastructure."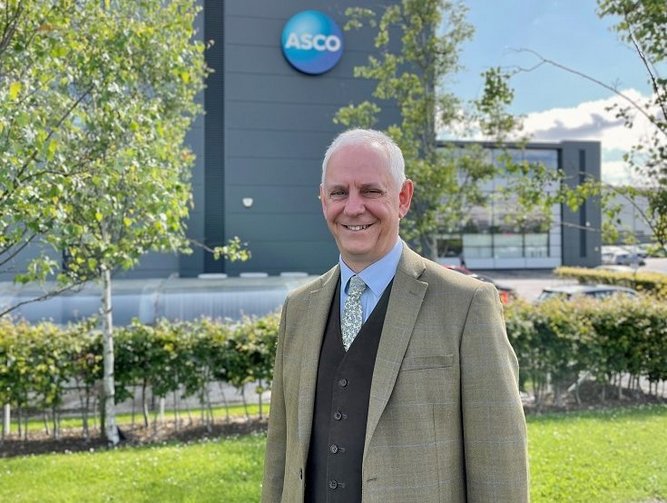 Mike Pettigrew has been appointed as CEO at ASCO. Picture: ASCO
Mike Pettigrew, CEO at ASCO
ASCO, the global logistics and materials management specialist, has promoted Mike Pettigrew to the position of CEO. He will replace the outgoing Chief Executive, Peter France, following a planned transition in early October.
Pettigrew initially joined ASCO last year to become General Manager for the group's AFM and Seletar businesses, before being appointed UK Managing Director.
With extensive experience across the energy, marine, industrial power and ship building sectors, he previously spent 13 years at Babcock International.
Bob Keiller, Chairman of ASCO, added: "We are confident Mike will continue to grow the business, spearheading our commitment to helping clients and partners tackle climate change and accelerate the energy transition, while delivering our own target to become a net zero business business before 2040."