Generative AI will change your business. Here's how to adapt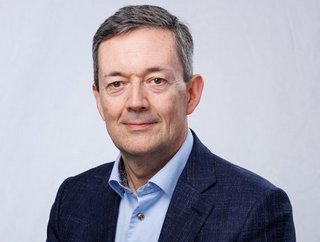 For Giorgio, whose role at IBM Consulting is to support clients in leveraging foundation models and generative AI for the purpose of customer care and logistics, it's an exciting time
Generative AI is a game-changer for business. We talk opportunity, adaptation and benefits for business with Giorgio Danesi, EMEA Leader at IBM Consulting
The buzziest of all buzzwords, Generative AI has everyone not just talking – but acting.
Since ChatGPT's takeoff (and take up) last year, when the platform reached 100 million monthly active users just two months after launch, making it the fastest-growing consumer application in history, generative AI has exploded.
Giorgio Danesi refers to it as a bit of a 'Netscape moment'.
"What Netscape did was take something that was in the hands of highly technical people – the worldwide web – and put it in the hands of the consumer, opening everyone up to a whole new world of possibilities," explains Giorgio, EMEA Leader for Data and Technology Transformation at IBM Consulting.
That's exactly what has happened with generative AI.
"At IBM, we've been working in AI for more than 30 years. Up to now, it's been more of an expert area, but ChatGPT has enabled everyone to understand and access the benefits of the technology."
According to Giorgio, this has set an expectation with everyone, including employees and clients.
They now realise and ask: 'why do I need to do this repetitive manual task?', or 'why is it difficult to get information about my order, when at home, I can just ask ChatGPT and get an answer?'
"I think for businesses, while the opportunities are huge, we also need to address this expectation."
But while generative AI has captured the world's imagination, flashy consumer use cases are not where the real and impactful opportunity lies.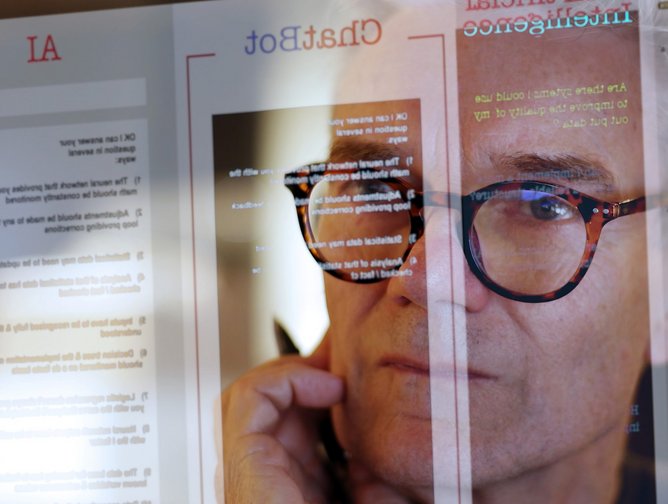 Giorgio Danesi describes the explosive rise of generative AI as a 'Netscape moment'
Generative AI – where the opportunity lies
Foundation models (reusable AI models that require minimal training) are set to radically change how businesses operate — and quickly, with applications ranging from chatbots and virtual assistants to automated content creation and analysis.
And this has led to a surge of investment and rapid innovation, with new and improved models being created at an unprecedented rate, explains Giorgio.
"While AI has been around for a long time, what's new is the possibility to create content, understand speech and text, and get insights that we couldn't before."
For Giorgio, whose role at IBM Consulting is to support clients in harnessing foundation models and generative AI for the purpose of things like customer care and logistics, it's an exciting time.
"I've always thought that I have the dream job, and now even more so," Giorgio tells Business Chief.
Giorgio points to the Masters golf tournament which took place in April.
IBM used generative AI to automatically create commentary on players' shots, meaning whichever golfer you followed, you could get real-time AI-generated spoken commentary about their performance.
"Where we have large amounts of data, or data that is difficult to understand, AI can create value from it and provide real time insights."
The potential for this is huge.
"IBM is thinking beyond capabilities that focus on generating the next word in a sequence, we are building and applying foundation models for entirely unexplored business domains such as geospatial intelligence, code and IT operations."
How can generative AI benefit business?
Giorgio explains how generative AI brings the ability to read large amounts of data, understand that data and summarise it. It can understand text in any language and then create content. It can even create and test code.
"If you think about that from a business standpoint, there are a plethora of opportunities for companies across all sectors to reap its benefits, from customer care to logistics, medicine to manufacturing, and energy to aerospace," he says.
"Foundation models can improve our interactions with customers, both by automating simple tasks but also through gaining a better understanding of why they are contacting us – what the sentiment and expectation is, and how we can serve them better."
Among IBM's many successful AI projects, an AI-based contact centre solution with ABN Amro means that when a customer gets in touch, they will interact with a conversational AI assistant, which provides contextual and highly personalised responses.
"This has dramatically improved the bank's ability to react and satisfy customers by understanding exactly what the response should be," explains Giorgio.
Generative AI can further be used to aid employees, whether in finance, customer service or procurement. This automation allows employees to concentrate on more high value and complex tasks.
Giorgio points to IBM's work with a large FMCG company in the redesign of its procurement and finance processes, particularly the source-to-pay process.
"We've used generative AI to automate and better manage the flow of getting an offer in from a supplier, confirming that it's in line with the contract, and then executing it. This would typically have been a manual and time-consuming task."
And there are more use cases the deeper you go into specific sectors.
Giorgio points to retail. "This is an industry that wants to treat each customer individually. In this arena, generative AI enables customisation to the extreme, whether it's the way that they communicate to and service their customers with greater personalisation, or the way they produce products and optimise prices."
So, how should businesses be proceeding? Should they be putting in place an AI strategy?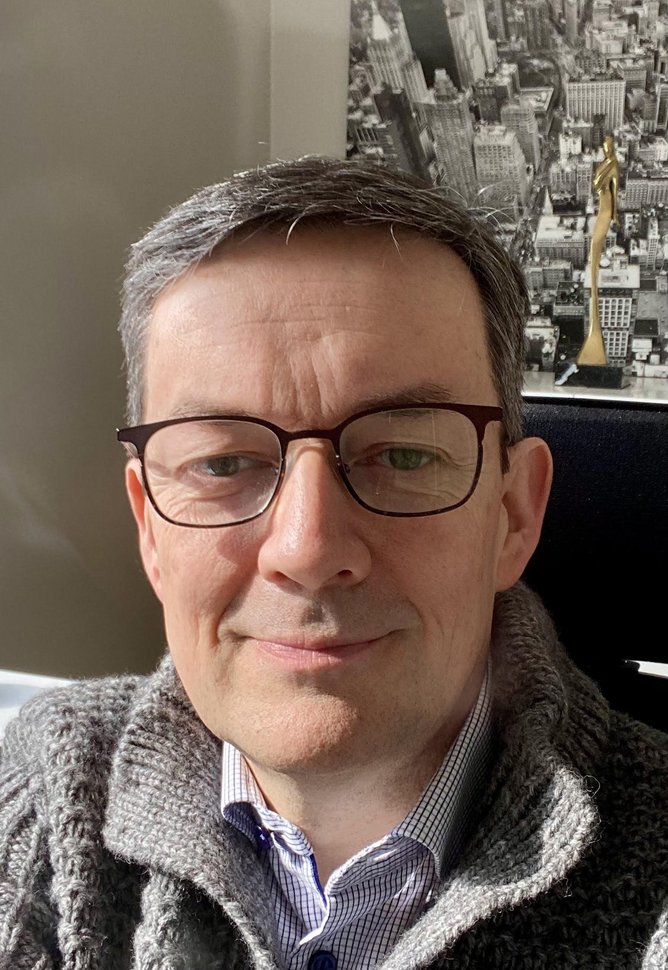 Giorgio Danesi says there are a plethora of opportunities for companies across all sectors to reap its benefits
Why businesses should have a Generative AI strategy
According to a recent IBM study, few AI projects are delivering the financial value shareholders might expect, with the average ROI jut 5.9%, well below the typical 10% cost of capital.
Looking at this, it would appear AI hasn't been a very successful business endeavour for many companies, but this mainly due to many AI initiatives potentially being treated as experiments up to this point, explains Giorgio.
To move forward and to leverage AI better, "organisations must have a strategy that connects their AI initiatives to the opportunities and challenges they face in their business", advises Giorgio.
And that strategy must answer three fundamental questions.
Firstly, what is your vision for AI and how do you plan to adopt it in your organisation?
Secondly, what is the high-level business case that you create for AI in your organisation? "Consider where value would come from depending on your product strategy, your customer strategy, or your cost management strategy".
Finally, what are the appropriate use cases you should select which connect with these strategies to generate value and have an impact on business?
Importance of Governance and a human-centred approach
Giorgio explains how very often AI projects risk becoming showcases of the technology, as they focus on the art of possible, rather than being a response to a clear business priority. It's a common pitfall, he says.
To access fully the value of generative AI requires not just a "deep understanding of the complexities of the technologies involved" but a "human-centred, principled approach to its use", says Giorgio.
"Businesses can benefit by ensuring clear, value-driven methodology, implementing the technology appropriately, and leveraging the right data capabilities with governance and trust."
Governance is fundamental, Giorgio says. "Every day, there are new articles highlighting the risks that come with the advances in AI. Risks about security and trust, accuracy of data or bias.
"Governance is essential in ensuring all AI workflows are built with responsibility, transparency and explainability at the outset. There are several steps that can be taken to do this, such as ensuring that datasets are diverse, models are tested and regularly evaluated, along with human supervision.
"Not having appropriate controls and processes to manage data is a common company pitfall," warns Giorgio.
"AI is all about leveraging the data available, which businesses must be able to manage to get accurate outcomes and make valuable decisions. Having strong governance and processes around data, is vital.
"Companies also need to ensure they have the right skills and capabilities to harness the power of AI and build a culture that allows them to seamlessly adopt it in everything they do."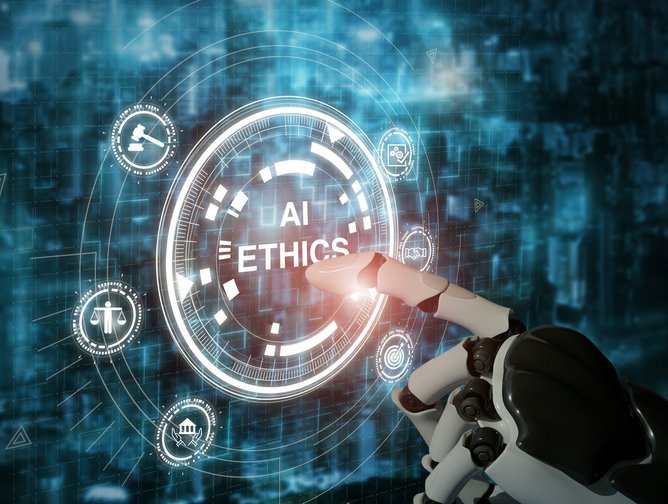 Giorgio says Governance is essential in ensuring all AI workflows are built with responsibility, transparency and explainability at the outset
Challenges facing organisations in EMEA
While the opportunities are huge, the challenges remain. Among these, the skills needed – as AI requires new skills and capabilities that aren't traditionally what businesses have been training their people for.
An IBM study found that almost seven in ten tech job seekers and employees in Europe believe that potential recruits lack the skills necessary for a career in AI.
Across the EMEA region too, there are multiple languages, different approaches to work and life, and different regulations.
"These are all factors that can make it difficult for organisations to move fast – but they are also some of the areas that AI can help address, such as understanding any language," says Giorgio.
"In EMEA, we have several knowledge workers, so when it comes to competing on the world stage, using AI to augment their capabilities and even use their capabilities more broadly, gives us a competitive advantage over other geographies."
With generative AI, what does the future look like?
The number of foundation models available is multiplying by the day, a trend Giorgio believes will continue.
"There are generic models out there, but we will start to see models specialised in specific tasks and proprietary to individual companies," says Giorgio. "The organisations that succeed in their AI projects will be those that manage a set of technologies and models, rather than relying on just one."
As for the human side of it, Giorgio certainly doesn't think AI will be the extinction of humanity as has been featured in the news recently.
"Every type of technology advances and creates change for our workforce, but it's an opportunity and we must embrace it.
"We believe that the development of AI should be a human-centric exercise. It's not to replace people or workers, but it's there to aid, help and augment. To enable workers to have a more fulfilling job, to be more efficient and to have more opportunities."
Giorgio says Generative AI will ultimately create more jobs and more opportunities for businesses, so it's critical that companies understand and plan for that.
"That way, we are all helping prepare and train employees (and future employees) for a new and more exciting work environment."