Perkbox CEO: How to support employees through tough times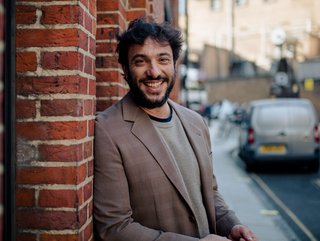 Gautam Sahgal, CEO of Perkbox
Gautam Sahgal, CEO of Perkbox, says businesses must show they care for the wellbeing of their workforce by alleviating some of the financial burden
Barely a day goes by without the cost-of-living crisis featuring in headline news.
For tens of millions of workers across the globe, it seems an end to the financial pressures of everyday life is creeping further into the distance.
Inflation may now be starting to fall, but a huge proportion of the workforce are still struggling to make ends meet.
Research conducted earlier this year by Perkbox, an employee benefits and rewards platform, echoed this sentiment, finding that almost three-quarters (72%) of workers had been forced to change their lifestyles due to spiralling costs.
Gautam Sahgal, CEO of the London-based company, says this makes for an all-round unhealthy situation.
"When we are forced to cut back on the moments that matter in our lives as a consequence of rising costs, it creates an environment where demotivation can easily arise and, in turn, can lead to less productivity in the workforce," adds Sahgal.
"To tackle this, businesses must show they care for the wellbeing of their workforce by alleviating at least some of the financial burden and ensuring their employees can still take time for the moments that matter."
Shaping your wellbeing strategy
During periods of downturn, it is imperative for employers to consider how the economic climate is impacting their employees, as well as what the consequences might be to the overall business.
Perkbox found that more than half (54%) of UK workers have cut back on dining out or takeaways, with others reducing trips to the pub (41%), holidays (38%) and days out with their families (25%).
As one might expect, this is negatively affecting their wellbeing, with more than one in four (28%) employees admitting that missing out on these moments has detrimentally impacted their mental health, leaving many feeling distracted and unhappy.
"Ultimately, we can't expect our employees to bring their best selves to work when they can't enjoy the moments that matter to them," Sahgal goes on.
"To correctly support your people, companies need to listen to their employees' concerns and take action on the feedback given. For example, 27% of employees would like their company to provide mental health support and 28% would like a rewards and benefits offering.
"If you don't communicate with your employees, how will you know how to help?"
Of course, a potential salary increase in line with inflation is the most obvious port of call during times of economic hardship but, when this isn't financially feasible, Sahgal says companies must help employees to make their salaries go further.
He recommends office lunches or employee discount schemes as just a couple of ways to help people save money, allowing them to enjoy their preferred activities outside of work.
"Offering support to help ease financial pressures will be greatly appreciated and will indicate to your workforce that you truly care about their wellbeing," adds Sahgal.
Rewards and recognition equals retention
In the vast majority of businesses, happiness and productivity go hand in hand.
Perkbox's research has identified a clear connection between those employees who are most unhappy in their job and those who aren't being recognised or rewarded by their employer for their achievements. In fact, 65% of employees who don't have access to a rewards and benefits platform are unhappy in their current role, versus only 35% of those who do.
"A holistic reward offering ties directly to a strong workplace culture, especially when you empower your staff to celebrate each other's successes, whether they're big or small," says Sahgal.
"This creates a culture of appreciation that engages employees across all locations, boosting productivity and employee retention."
Of those employees without access to a rewards and recognition platform, 72% believe their employer does not care about how the cost-of-living crisis is impacting them. Just 28% of those who receive rewards via a similar scheme harbour the same feelings.
"Recognising the hard work of your workforce and rewarding them for their achievements is an essential part of an employer's role – particularly in these pressured and uncertain economic times," Sahgal continues.
"In return, they will see a stronger company culture and a motivated workforce that's aligned to the company's purpose."
Becoming an employer of choice
We have reached a juncture where work-life balance is more important and, simultaneously, more at risk, than ever before.
There is, therefore, no better time for employers to safeguard their employees' time and offer a wide range of benefits and support.
"Reward and recognition goes hand in hand with job satisfaction," concludes Sahgal. "Employees just want to feel valued, so providing well-deserved recognition will give your teams a well-needed boost and keep them motivated to deliver their best work.
"Companies that look to implement a supportive and appreciative workplace strategy will enhance their potential to become an employer of choice."
******
For more business insights, check out the latest edition of Business Chief Middle East & Africa and be sure to follow us on LinkedIn and Twitter.
You may also be interested in the Business Chief US and Canada website.
Please also check out our upcoming event – Sustainability LIVE in London on September 6-7, 2023.
BizClik is a global provider of B2B digital media platforms that cover executive communities for CEOs, CFOs and CMOs, as well as leaders in Sustainability, Procurement & Supply Chain, Technology & AI, Cyber, FinTech & InsurTech. We also cover industries including Manufacturing, Mining, Energy, EV, Construction, Healthcare and Food & Drink.
BizClik, based in London, Dubai and New York, offers services such as content creation, advertising and sponsorship solutions, webinars and events.