Why learning and development is crucial to AI adoption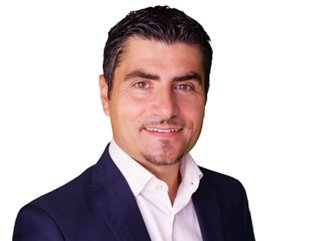 Salvatore Nigro, CEO at JA Europe
Salvatore Nigro, CEO at JA Europe, insists young people and employees of all backgrounds must be given equal access to adequate technological education
The face of the workplace has, undoubtedly, changed significantly in recent years, with technology playing a major role in helping employees stay connected and automate tasks.
The prevalence of AI over the past 12 months is a prime example, with its impact notable in the legal and financial professions, and even in creative industries.
Among the countless big questions facing employers is how to make sure their staff are 'AI ready'.
"As companies adapt and accelerate the integration of new technologies at work, we must ensure future employees have the necessary skills to work in conjunction with emerging technologies and tools," says Salvatore Nigro, CEO at JA Europe.
In a recent study, the World Economic Forum found almost half (44%) of workers' skills will be disrupted in the next five years due to AI and digitalisation, resulting in significant labour-market disruption.
Nigro acknowledges that many people may experience 'AI anxiety', the worry they might lose their jobs to artificial intelligence or understand the technology.
But he adds: "While AI has the potential to automate mundane and routine tasks, allowing employees to focus on responsibilities that require human expertise such as networking and client relations skills, there is no doubt the fastest-growing roles will be driven by technology and digitalisation."

Upskilling young people in AI
According to the Organisation for Economic Co-operation and Development (OECD), employees with only basic education already face an increased risk of unemployment than their peers with higher education.
Clearly, the rising use of technology in the workplace implies the development of digital skills will be crucial to keep up with employment standards.
"Today's youth are entering the workplace faced with challenges such as a digital skills divide," Nigro continues. "This continues to widen due to several contributing factors such as rapidly evolving technology, gaps in the educational system and a lack of investment from organisations in employees learning and development (L&D) programmes.
"Without adequate technological education, young people – especially those from lower socio-economic backgrounds – are at risk of facing an extra burden when entering the labour market."
A look at the numbers serves only to support Nigro's argument. The WEF's Future of Jobs Report 2023 found three in five workers will require training before 2027, but only half have access to adequate training.
"We must ensure young people are taught technological skills and the basics of AI before they enter the labour market," asserts Nigro. "This will help to bridge the skills gap, increase young people's employability and also tackle AI anxiety."
It's important to emphasise that businesses also stand to benefit from their people being digitally literate.
Employers showing they care about the L&D of their workforce often motivates employees to produce higher quality work, thus increasing productivity and contributions to overall business growth.
"L&D programmes in both the workplace and in schools are also key for attracting and retaining talent," Nigro goes on. "By ensuring young people have a skills-based curriculum and access to real-life opportunities and applied learning, we can ensure they are better prepared to enter the labour market and thrive in it."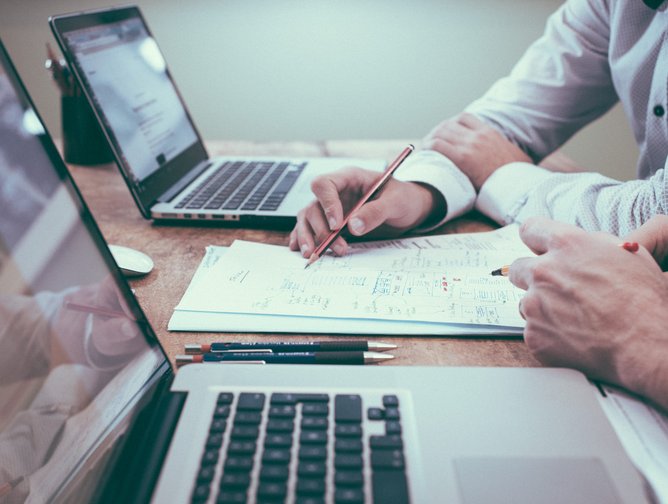 Employees must be given the necessary tools to harness the power of AI
Preparing for a tech-driven work environment
With social media usage increasing and tech devices now a part of everyday life, children are growing up around technology.
However, it should be pointed out that underserved young people may face accessibility challenges, preventing them from being as digitally literate as their peers who have access to better opportunities, resources and support.
"Upskilling young people to work with AI starts in the classroom," says Nigro. "Talent is universal, but opportunities are not.
"Accessing technological tools is key to ensuring the digital literacy of all young people, no matter their socio-economic backgrounds. It ensures all students have equal access to digital technologies and prevents young people who lack digital skills from being left behind when it comes to harnessing opportunities."
Nigro's belief is that the curriculum should also incorporate creative and analytical thinking, ready for these skills to be complemented by AI.
"Europe's next generation has huge potential to thrive in a tech-driven work environment, but only if all young people are provided with opportunities for digital and AI upskilling," Nigro adds. "Therefore, equipping young people with the skills and knowledge to leverage technology is key.
"At JA Europe, we believe integrating AI into education programmes will not only equip young people with the technical skills needed to navigate the workplace, but also help them to foster a deeper understanding of its ethical implications and societal impact.
"We need to equip our young learners with the ethical framework and critical-thinking skills necessary to navigate the opportunities and pitfalls that AI can bring to the workplace."
******
For more business insights, check out the latest edition of Business Chief UK & Europe and be sure to follow us on LinkedIn and Twitter.
You may also be interested in the Business Chief US & Canada website.
******
BizClik is a global provider of B2B digital media platforms that cover executive communities for CEOs, CFOs and CMOs, as well as leaders in Sustainability, Procurement & Supply Chain, Technology & AI, Cyber, FinTech & InsurTech. We also cover industries including Manufacturing, Mining, Energy, EV, Construction, Healthcare and Food & Drink.
BizClik, based in London, Dubai and New York, offers services such as content creation, advertising and sponsorship solutions, webinars and events.