Aldi: The discount supermarket riding the crest of a wave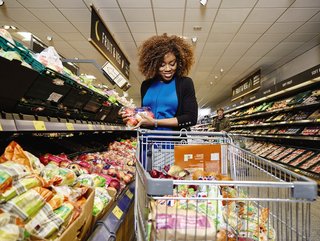 Aldi is looking to open hundreds more stores in the coming years. Picture: Aldi
Discount supermarket chain Aldi recently reported record sales in the UK and is laser-focused on opening hundreds more stores over the coming years
It's an exciting time for Aldi, whose discount supermarket empire continues to grow.
Certainly in the UK, the company is sitting pretty having posted record annual sales of US$18.83 billion for the 12 months up to December 2022.
This comes amid the ongoing cost-of-living crisis, which Aldi says has "changed the way Britain shops for groceries" and resulted in one million more customers visiting its stores.
Last year, the German chain – which opened its first UK store back in 1990 – overtook Morrisons to become the country's fourth-largest supermarket, signalling a significant departure from deep-rooted shopping habits.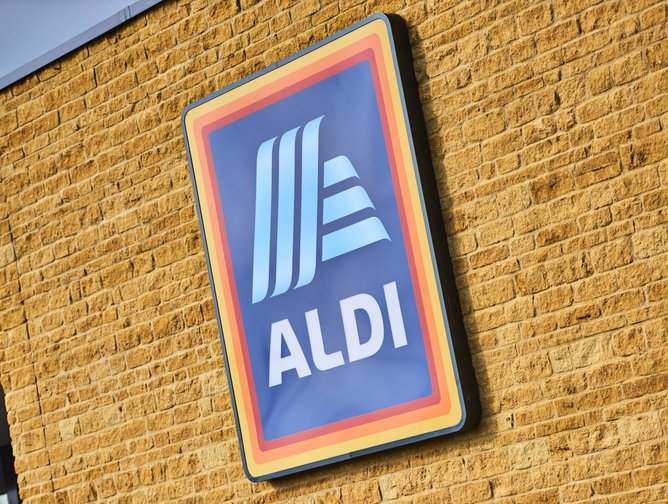 Aldi is enjoying a period of rapid growth. Picture: Aldi
"We're seeing a new generation of savvy shoppers who've turned their back on traditional, full-price supermarkets in favour of transparent, low prices, which is what we're famous for," says Giles Hurley, CEO of Aldi in the UK & Ireland.
"That's why we're still welcoming more and more customers through our doors – people who come to us for our low prices but stay for the award-winning quality of our exclusive brands.
"Shoppers know they'll always get more for their money at Aldi. That's a promise we've kept for more than 30 years."
Aldi's plans for 500 more UK stores
Having reported record sales, Aldi has not been afraid to openly discuss its intention to invest heavily in the UK market.
Fresh off the back of opening its 1,000th store earlier in September, the organisation is committed to increasing that total to 1,500 and has pledged to spend US$1.7bn in order to achieve a long-term goal.
Aldi has just gone as far as to reveal a list of priority locations for new additions, which include the Kensington and Hackney areas of London, Newcastle upon Tyne, Cardiff and Cambridge. Town centre, edge of centre and retail park sites are all being considered.
"We want to make our great-value groceries accessible to all, and to do that we need more stores, particularly in towns and areas that don't have an Aldi already," adds Richard Thornton, Communications Director at Aldi UK.
"The areas we've identified in our latest list are places where there is demand for stores, and we are committed to continue investing until we can bring our quality products and unbeatable prices to as many people as possible."
Unwavering commitment to sustainability
From a sustainability perspective, Aldi is keen to outline its commitment to becoming 'greener everyday'.
In the UK and Ireland, the company's operations have been carbon neutral since January 2019. This has been achieved by continually reducing its carbon footprint through the purchase of 100% renewable energy, using greener refrigerant gases and buying carbon offsets for emissions that it can't yet reduce.
For 2023, Aldi selected six carbon offsetting projects in locations like India and Indonesia, which encompass renewable energy and forest protection.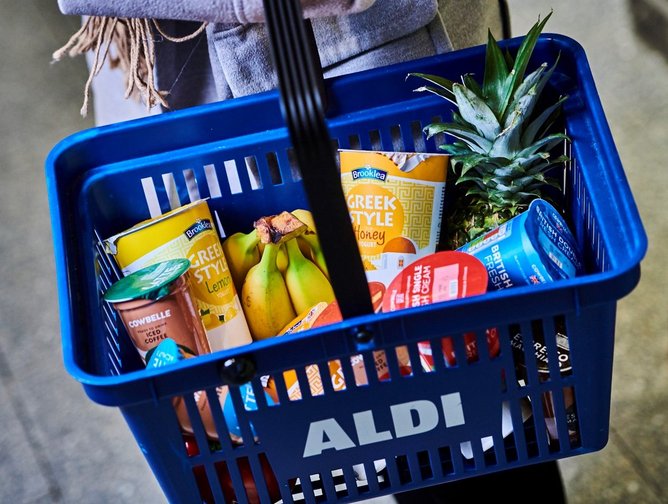 More and more people are shopping at Aldi amid the cost-of-living crisis. Picture: Aldi
Across Aldi South, which covers nations including Switzerland, Italy, Australia and China, the aim is to reduce operational greenhouse gas (GHG) emissions by 26% come the end of 2025 (against a baseline year of 2016).
What's more, the group is committed to encouraging strategic suppliers to work towards setting science-based emissions targets by the end of 2024.
Also worth noting is Aldi's investment in solar energy. The business has overseen the installation of panels on 400 stores and 11 regional distribution centres in the UK, powering around 10% of each site's electricity consumption.
Meanwhile, ambitious targets have been set in regards to packaging. By 2025, Aldi aims to slice its usage of plastic and all packaging materials in half, and also wants the same proportion of plastic packaging to be made of recycled content.
******
For more business insights, check out the latest edition of Business Chief Middle East & Africa and be sure to follow us on LinkedIn and Twitter.
You may also be interested in the Business Chief US & Canada website.
Please check out our ongoing event – Procurement & Supply Chain LIVE in London on September 26-27.
BizClik is a global provider of B2B digital media platforms that cover executive communities for CEOs, CFOs and CMOs, as well as leaders in Sustainability, Procurement & Supply Chain, Technology & AI, Cyber, FinTech & InsurTech. We also cover industries including Manufacturing, Mining, Energy, EV, Construction, Healthcare and Food & Drink.
BizClik, based in London, Dubai and New York, offers services such as content creation, advertising and sponsorship solutions, webinars and events.