These pioneering UAE firms are tapping the power of genAI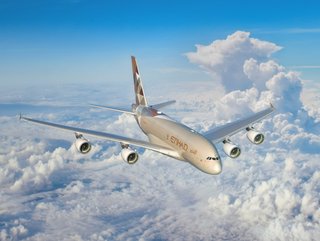 Etihad is tapping genAI to make flight bookings easier
With eight out of 10 companies ready to harness AI for future growth, we spotlight the UAE firms leveraging the technology to transform their industries
There is doubting the transformative power generative AI is likely to unlock.
Since exploding onto the scene with the launch of ChatGPT more than six months ago, the technology has captured the attention of executives worldwide – as they look to genAI to transform their operations, enhance productivity, and improve customer service.
The executive enthusiasm for generative AI is global, including in the UAE – where eight out of 10 businesses say they are ready to harness genAI for future growth and success, recent research from Coursera and YouGov finds.
While most business leaders surveyed (85%) believe genAI will reshape their customer offerings and business operations over the next three years, a staggering 91% consider the technology as crucial for business growth.
"The remarkable implementation of generative AI and UAE companies' commitment to embracing this transformative technology highlight the nation's successful investment in shaping the future, says Kais Zribi, GM for the Middle East and Africa at Coursera.
In 2017, the UAE unveiled its National Strategy for AI. The first of its kind in the world, the strategy aims at positioning the UAE as a global leader in AI by 2031.
The UAE is also home to the world's first AI university (MBZUAI in Abu Dhabi) and the world's first Minister for Artificial Intelligence (Omar Bin Sultan Al Olama). And in June, Dubai launched a centre dedicated to artificial intelligence, as it looks to become a hub for the sector.

Such government investment by the UAE is of little surprise given the opportunity, with PwC predicting that AI has the potential to contribute up to US$320 billion to the Middle East economy by 2030.
But it's not only government and its entities, like DEWA, getting in on the genAi action, UAE businesses are already working with tech companies like Microsoft to integrate GPT or other systems into their operations.
While some are using ChatGPT or other models to augment the capabilities of chatbots for customer services, others are
Here, we take a look at five leading UAE companies to see how they are incorporating genAI into their businesses and what they hope to achieve with it.
1
Industry: Tourism & Entertainment
As a leading creator of immersive destinations and experiences, Abu Dhabi-based Miral is pioneering the introduction of ChatGPT within the tourism and entertainment sector.
The Abu Dhabi-based company, which has a portfolio worth US$3.5 billion, is working on an AI customer-facing service that leverages ChatGPT to offer guidance and information to visitors at Yas Island's theme parks and experiences, including Ferrari World and Sea World.
Forming part of the company's ambition to be a customer-centric, progressive and efficient organisation, the new service will harness ChatGPT via Microsoft's Azure OpenAI service to better engage with customers, providing them with a personalised and seamless experience, enabling them to plan their day.
Miral says: "We champion innovation at every step and believe that digital transformation is key to creating the most compelling and personalised visitor propositions," Mohamed Abdalla Al Zaabi, Group CEO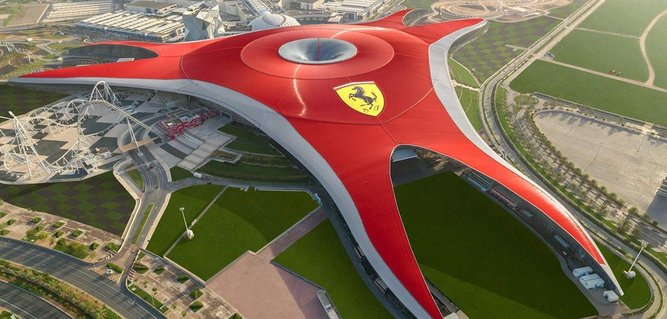 Miral's new app leverages genAI to offer personalised guidance to customers visiting Yas Island themes like Ferrari World
2
Industry: Banking
CEO: Shayne Nelson
The UAE's leading bank recently announced plans to leverage the power of generative AI tools to transform its operations and enhance productivity across various business functions.
This represents a significant milestone in the banking industry and will set new standards for innovation, efficiency, and customer-centricity, the Dubai government-owned bank says.
Working with Microsoft, Emirates NBD IS looking to deploy ChatGPT use cases across all business and support functions enabling the bank to deliver personalised customer experiences and foster innovation.
The bank will become one of the first organisations regionally to pilot use of collaborative tool Microsoft 365 Copilot enabling employees to enhance their productivity by automating repetitive tasks, generating content, and assisting with complex decision-making processes.
This comes as Emirates NBD celebrates its 60th anniversary and its achievements of becoming not just the UAE's leading lender, but among the top 100 strongest banks in the world, with 17 million customers and a brand value of US$3.6 billion.
3
Industry: Aviation
As Abu Dhabi's flagship national carrier, Etihad has always been pioneering when it comes to new services and innovations – and its embrace of genAi technologies is no different.
The airline recently partnered with UAE homegrown leading consumer tech holding company Astra Tech to allow customers to make flight bookings using genAI within regionally known chat app Botim.
G42-backed Astra Tech unveiled in April the first Arabic ChatGPT in the Middle East and Africa – integrating the chatbot into Astra's Botim app. This gives access to services through conversational commerce.
Through the Botim GPT module developed by Astra Tech, customers can book flights just by typing in the basic details of the service they require, with the technology then completing the booking itself – providing a more convenient and all-inclusive travel experience.
"By integrating flight bookings into the application, Etihad becomes a part of the conversation, making it convenient for guests to book flights without leaving the platform," Antonoaldo Neves, CEO of Etihad Airways.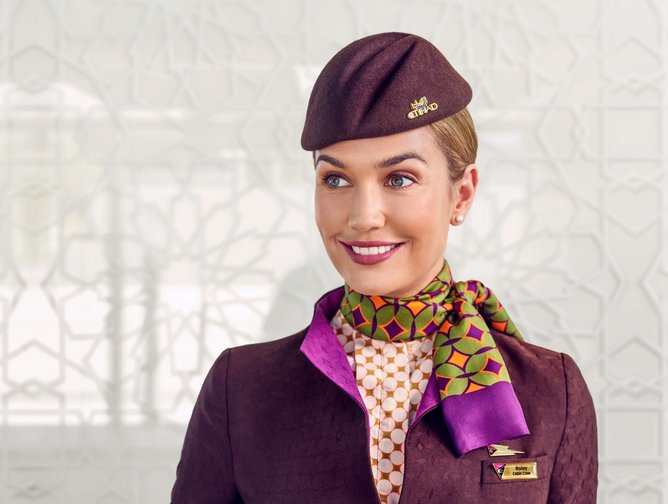 Etihad is leveraging genAI to offer a more convenient and inclusive service
4
Industry: Telecoms and technology
Among the biggest companies in the region to embrace ChatGPT, Middle East telco e& recently partnered with Microsoft to integrate ChatGPT into its internal operations and processes with a view to developing services for elevating customer experience.
The aim, according to e&, is to "improve the customer experience and optimise internal operations, including HR within the company, to enhance its overall performance and enable faster decision-making by leveraging the latest advancements in AI technology."
"We… believe this innovative solution will lead to a sustainable and efficient ecosystem, improving the customers' overall experience and helping businesses in the region grow," Masood M. Sharif Mahmood, CEO, Etisalat UAE, said. "This can also be a powerful tool for improving customer experience, helping businesses provide more personalised customer support."
5
Industry: Grocery Delivery
UAE-based online food ordering company talabat partnered with Delivery Hero in May to launch grocery shopping assistant talabat AI.
Leveraging ChatGPT, talabat is enhancing the customer experience with a new personalised app – marking the first time an everyday delivery company in the MENA region has integrated such a capability into its app.
Using generative AI, the shopping assistant enables customers ordering through talabat Mart, the company's grocery delivery service, to search for recipes and identify the corresponding available ingredients at the same time. Once the customers inputs their request through the chat, talabat AI will provide cooking instructions for the recipe, and identify necessary ingredients from their nearest talabat Mart. Users can also ask for cooking tips, nutritional information, and complimentary dishes.
talabat transformed the food ordering business in the Middle East when it launched in Kuwait in 2004. With a network of over 13,000 restaurants and stores and 24,000 branches, talabat has become the region's home of food. It now has its regional headquarters in Dubai and in 2022, the group led the food delivery segment in Kuwait, Bahrain and Qatar collectively reporting US$194 million in net profits.
"talabat is a technology company, and we go the extra mile to consistently elevate our offerings, with a firm commitment to lead innovation in the everyday delivery industry, and transform how users engage with apps," says Yi-Wei Ang, Chief Product Officer at talabat.
******
For more business insights, check out the latest edition of Business Chief Middle East & Africa and be sure to follow us on LinkedIn and Twitter.
You may also be interested in the Business Chief EMEA website.
Please also check out our upcoming event – Sustainability LIVE in London on September 6-7, 2023.
BizClik is a global provider of B2B digital media platforms that cover executive communities for CEOs, CFOs and CMOs, as well as leaders in Sustainability, Procurement & Supply Chain, Technology & AI, Cyber, FinTech & InsurTech. We also cover industries including Manufacturing, Mining, Energy, EV, Construction, Healthcare and Food & Drink.
BizClik, based in London, Dubai and New York, offers services such as content creation, advertising and sponsorship solutions, webinars and events.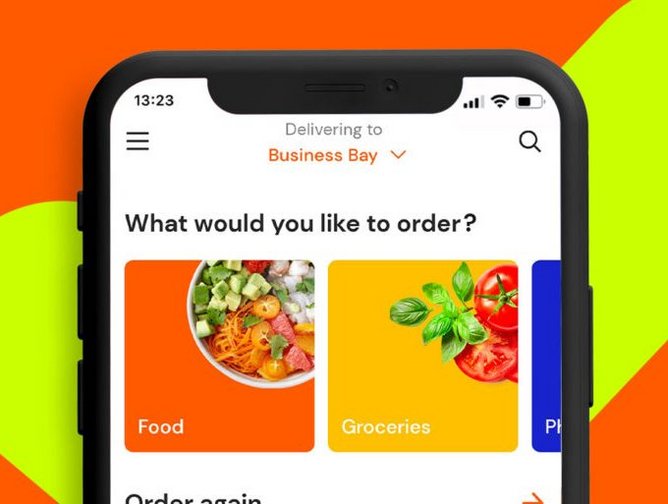 talabat AI is a new app leveraging ChatGPT to enhance the customer experience