Emirates NBD reshapes future of banking with generative AI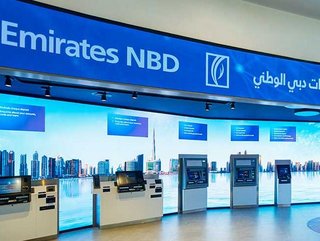 The UAE's leading bank is collaborating with Microsoft to harness generative AI
Amid celebrations for its 60th anniversary, leading UAE bank Emirates NBD partners with Microsoft to transform operations with the power of generative AI
Emirates NBD is the latest organisation in the Middle East region to tap the transformational powers of generative AI.

The leading UAE bank, which is undertaking one of the largest and most accelerated digital transformations globally, has announced plans to leverage the power of generative AI to transform its operations and enhance productivity across various business functions.

As part of a collaboration with Microsoft, the Dubai government-owned bank is aiming to unlock new opportunities for innovation, efficiency, and customer experience within the banking industry.

By leveraging the power of generative AI, we aim to transform our business operations, elevate our customer experience, and stay at the forefront of technological innovation, further reinforcing our position as a leader in digital innovation," Abdulla Qassem, Group Chief Operating Officer, Emirates NBD

This comes as the bank reaches a significant milestone, celebrating its 60th anniversary in 2023.

In just six short decades, Emirates NBD has transformed from a local UAE bank into an international banking brand, with a brand value of US$3.6 billion, more than 30,000 employees and over 17 million customers in 13 countries.

Credited with being the Middle East's fourth-largest bank, Emirates NBD recently ranked the UAE's top lender and the world's 85th strongest banks, in a study by Alvarez & Marsal.
UAE seeing accelerated rollout of generative AI
Emirates NBD's embrace of generative AI follows the launch in April of the UAE government's comprehensive guide on the utilisation of generative AI applications.

Serving as a valuable resource for government entities looking to leverage the benefits of AI technologies, the guide outlines 100 use cases and applications and addresses the challenges and opportunities presented by this technology.

When in February, Dubai Electricity & Water Authority (DEWA) unveiled its plans to use conversational AI agent ChatGPT to improve its offerings, it became the first UAE government entity (and the first utility company globally) to use the technology to support customer and employee services.

Among other UAE organisations harnessing generative AI, telco giant e& announced in April plans to integrate OpenAI's GPT system into its operations platform.

The telco giant has also teamed with Microsoft to deliver the goods, and will integrate ChatGPT into its internal operations and process with a view to developing servies for elevating customer experience.

"We… believe this innovative solution will lead to a sustainable and efficient ecosystem, improving the customers' overall experience and helping businesses in the region grow," Masood M. Sharif Mahmood, CEO, Etisalat UAE, said at the time.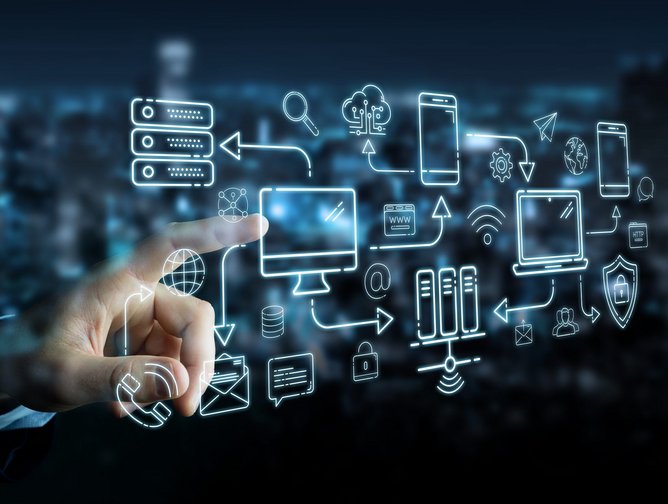 The UAE government has unveiled a comprehensive guide on the utilisation of generative AI applications
Emirates NBD reshaping the future of banking with generative AI
Deploying ChatGPT use cases across all business and support functions is also part of Emirates NBD's transformation plans in collaboration with Microsoft.
This will enable the bank to deliver personalised customer experiences, improve operational efficiency, and foster innovation throughout the organisation.
As part of its digital transformation, the bank will work with Microsoft on two further generative-AI-focused initiatives – including piloting usage of Microsoft 365 Copilot across the organisation, making Emirates NBD one of the first companies to access the preview.
Powered by AI, the collaborative tool will enable Emirates NBD employees to enhance their productivity by automating repetitive tasks, generating content, and assisting with complex decision-making processes.
The aim? To create a more agile and intelligent workplace, driving innovation and optimising productivity.
Furthermore, in recognising the critical role its IT teams play in efficiently delivering robust software solutions to drive business innovation, Emirates NBD will enable those teams with Github Copilot X – an advanced generative AI tool developed by Microsoft, with over 1,000 developers now empowered with this coding assistant.
Leveraging this tool, Emirates NBD expects to see a huge boost in coding proficiency, software development speed, and quality.
This collaboration represents a significant milestone in the banking industry and will set new standards for innovation, efficiency, and customer-centricity.
"At Microsoft, we have leveraged advancements in supercomputing and machine learning to train powerful AI models capable of revolutionising various tasks using natural language," says Samer Abu-Ltaif, Corporate VP and President CEMA, Microsoft.
"We take pride in bringing these cutting-edge generative AI tools to Emirates NBD and empowering their teams to innovate, collaborate, and achieve new levels of productivity."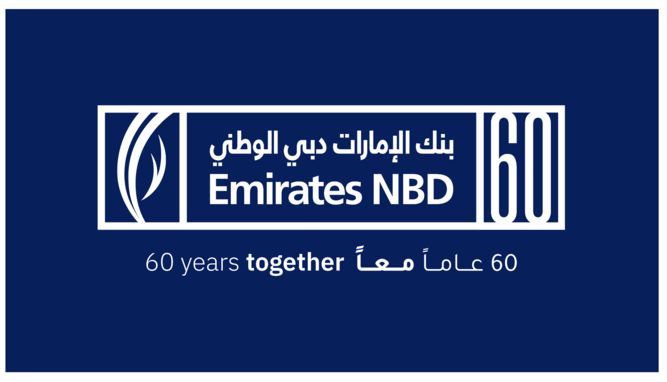 Emirates NBD has made significant strides over the past six decades
Emirates NBD – 60 years of innovation
With a legacy that stretches back 60 years, to 1963, when the late Sultan Al Owais approached the late Ruler of Dubai, Sheikh Rashid bin Saeed Al Maktoum, to set up the first national bank in the country – Emirates NBD has played a pivotal role in supporting the growing economic prosperity of the UAE and its communities.
The bank, which has grown to be the UAE's leading lender and among the top 100 strongest banks in the world, with 17 million customers and 879 branches in 13 countries, has positioned itself as a regional leader in global banking innovation.
As a digital pioneer, Emirates NBD holds a solid track record of pioneering several fist-to-market innovations and digital-first banking solutions that simplify and deliver positive change, becoming the first bank in the UAE to have a lifestyle 'digital-only' bank in the form of Liv and launching the region's most comprehensive and ready-to-use API developer portal.
Originally announced in 2017, the banking group's AED 1 billion digital transformation has accelerated since. Following the conclusion of its IT transformations programme last year, the banking group strengthened its collaboration with Microsoft on a number of initiatives, including enhancing employee productivity and wellbeing through data-driven insights.
Over the last year, the banking group has launched the Digital Asset Lab, in partnership with PwC and other collaborators – a platform for facilitating and accelerating the innovation of digital assets and financial services in the UAE, and unveiled a first of its kind "National Digital Talent Programme" in the MENAT region. Part of ongoing efforts to support UAE government's National Strategy for Artificial Intelligence 2031, the programme's aim is to nurture a pool of UAE interns over the course of the next four years. While Emirates NBD Egypt unveiled an integrated platform for corporate clients.