Islamic Coin and CoinDesk Indices backing Halal crypto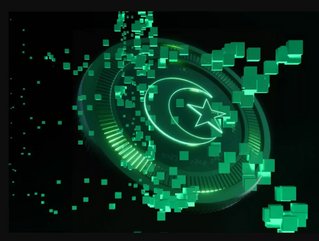 Islamic Coin (ISLM) an industry first mover
Shariah-compliant cryptocurrency Islamic Coin signs MoU with CoinDesk Indices to develop new index strategies around Halal digital finance
Islamic Coin – the Shariah-compliant cryptocurrency that has raised more than US$400 million in private sales alone – continues to strike new ground.
Founder Mohammed AlKaff AlHashmi has announced a Memorandum of Understanding (MoU) between the ethical Islamic Coin and CoinDesk Indices (CDI), the leading provider of digital asset indices. The aim, the two companies say, is to explore and develop new index strategies.
"This partnership marks a promising alignment of interests as both entities look to tap into the rapidly growing interest in crypto and inclusive finance," said AlHashmi.
"With the global Islamic finance market forecasted to surpass US$3.69 trillion by 2024, this collaboration is poised to reshape the landscape of Shariah-compliant digital financial services."

Shariah-compliant Islamic Coin funding communities
Bold words, but then Islamic Coin has been blazing a trail as it aims to 'equip the global Muslim community with halal financial instruments for the digital age, enabling seamless transactions and interaction while supporting transparency, innovation, and philanthropy'.
Not only is Islamic Coin (ISLM) an industry first mover, as the first crypto to strictly abide by Islamic principles on finance, but it is set to become the first coin to bring direct economic value to a community.
As the native currency of HAQQ, a community-run network from Swiss-based non-profit Haqq Association that is compliant with Shariah law, Islamic Coin has a finite total supply and 10% of each issuance deposited in the Evergreen DAO non-profit virtual foundation for investment into Islam-related ventures or charities.
The new relationship with CoinDesk Indices aims to pave the way for more Sharia-compliant products and create new Shariah-compliant indices.
"We are excited to expand our presence into the MENA region through this collaboration," said Alan Campbell, President of CoinDesk Indices. "CoinDesk is committed to serving global markets and offering solutions that drive the digital asset opportunity and community forward."
CoinDesk Indices (CDI), a subsidiary of CoinDesk, has been the leading provider of digital asset indices by assets under management since 2014.
******
For more business insights, check out the latest edition of Business Chief Middle East & Africa and be sure to follow us on LinkedIn and Twitter.
You may also be interested in the Business Chief US & Canada website.
Please check out our upcoming event – Procurement & Supply Chain LIVE in London on September 26-27.
BizClik is a global provider of B2B digital media platforms that cover executive communities for CEOs, CFOs and CMOs, as well as leaders in Sustainability, Procurement & Supply Chain, Technology & AI, Cyber, FinTech & InsurTech. We also cover industries including Manufacturing, Mining, Energy, EV, Construction, Healthcare and Food & Drink.
BizClik, based in London, Dubai and New York, offers services such as content creation, advertising and sponsorship solutions, webinars and events.