Crypto goes Sharia-compliant with Islamic Coin launch
Getty Images
The world's first Sharia-compliant cryptocurrency is taking ethical finance to new heights, and tapping into a market worth US$3.69 trillion by 2024
Islamic Coin is set to be a game-changer in Islamic finance.
As the world's first Sharia-compliant cryptocurrency, this soon-to-be-launched coin is promising to take the financial ecosystem to a new level of ethics.
And investors are biting.
Not only is Islamic Coin (ISLM) an industry first mover, as the first cryptocurrency to strictly abide by Islamic principles and traditions on finance, but it is set to become the first-ever coin to bring direct economic value to a community.
Currently still in private sales phase, but due to be unveiled to the public across top global exchanges next month, Islamic Coin says it will give the Muslim community worldwide a financial instrument for the Digital Age that will enable seamless transactions, while supporting philanthropy and innovation.
As the native currency of Haqq, a community-run network from Swiss-based non-profit Haqq Association that is truly compliant with Shariah law, Islamic Coin has a finite total supply and 10% of each issuance is automatically dedicated for philanthropic purposes.
As Islamic Coin's co-founder Mohammed AlKaff AlHashmi puts it: "I came to the conclusion that if we want to do something successful and meaningful in the blockchain and crypto world, then we should bring something that we are the first movers in, and it should address the needs of and add value to the community."
It seems likely, that when officially launched in May, Islamic Coin will both deliver on success and meaning, given the support it has so far secured from financial institutions and venture capitalists.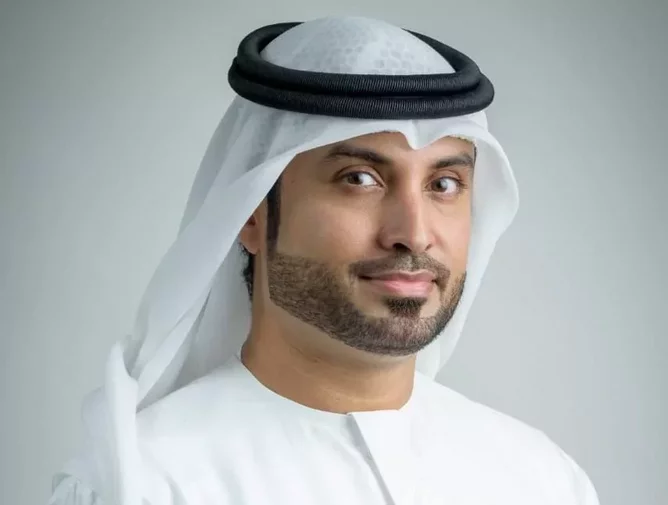 Islamic Coin's co-founder Mohammed AlKaff AlHashmi
Investor appetite high for Halal crypto
Since raising US$200m among HNW investors from around the world during a private sale last August, Islamic Coin has generated quite the buzz in the digital assets industry.
As well as gaining endorsement from leading global Muslim scholars and esteemed academic entities (namely University IIUM) and bagging the Most Promising ESG Crypto at the Middle East Blockchain Awards, Islamic Coin has garnered support from the UAE royal family, including His Excellency Sheikh Khalifa Bin Mohammed bin Khalid Al Nahyan, and leading investors and institutions.
According to AlHashmi, many regional and international institutional investors have expressed interest, which he expects to translate into real working partnerships. He points out strong interest from government financial institutions along with numerous companies from Brazil, a country that already has a booming cryptocurrency market.
You only have to scan the Islamic Coin board members' list, comprising 40 banks including Standard Chartered, Abu Dhabi Islamic Bank, and Dubai Islamic Bank, to see how seriously this new ethics-first cryptocurrency is being taken.
And it's easy to see why, given the fast-growing industry of Islamic finance.
Islamic finance to surpass US$3.69 trillion by 2024
Estimates predict the Islamic finance market will surpass a staggering US$3.69 trillion by 2024, driven by increasing demand for Sharia-compliant financial services. While the Halal products market is estimated to grow to over US$4 trillion.
Muslims make up a quarter of the world's population, and most of the population in 47 countries, and this continues to grow, as does the spread of digital technologies and mobile communications among the Muslim population.
According to AlHashmi, not only does the crypto industry have a significant untapped and underserved market in the form of more than 1.8 billion global Muslim population, but non-Muslims all over the world are also adopting Islamic finance.
Not to mention the Islamic financial system has been virtually untouched by the recent financial crisis due to its prohibitions on speculative transactions and uncertainty.
How Halal is Islamic Coin?
The main reasons why Islamic Coin has gained such strong interest from investors is its focus on ethics, sustainability, and transparency – as it follows strictly the guidelines laid out by Islamic financial law.

Islamic finance dictates the prohibition of paying or charging interest, of speculative transactions, and the focus on fairness and risk-sharing, not to mention the provision of economic and social benefits.

And this claim to Shariah compliance was made formal last year upon the granting of a Fatwa, a legal endorsement issued by the world's leading Muslim authorities based on Islamic Coin's use of proof-of-stake mining, dedication to charity and the decentralised nature of the ISLM coin.

"We are proud to build and deliver a Shariah-compliant, immutable, independent financial system that serves the Muslim community and beyond – a pillar of stability, intertwined with values that are future-proof in a change world," AlHashmi said at the time.

So, what makes Islamic Coin Halal?

Firstly, its price is determined solely by the market and so it is always fair; and unlike fiduciary money, it is not operated by the banks whose main business is to earn profit by charging interest. Also, Islamic Coin may only be minted, and each time a new one is minted, 10% of the issue amount is deposited into a special Evergreen DAO – a non-profit virtual foundation, for further investment into Islamic internet projects or given to Islamic charities.

According to Andrey Kuznetsov, CTO at the Haqq Association, Islamic Coin not only makes social contributions through charity, but it is also good to society because is less energy insensitive. It uses a proof-of-stake system that requires the purchase of tokens to be part of the network, "a process that saves significant amounts of energy".