UAE ramps up Web3 with world's first digital assets oasis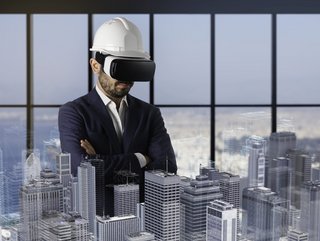 Creating the world's first freezone for digital asset companies
With Ras Al Khaimah announcing the world's first freezone for digital asset companies, the UAE accelerates its plan to embrace Web3 and attract tech talent
World firsts are nothing new for the UAE. The tiny nation with big ambitions has been rolling out world-beating innovative initiatives since its creation in the seventies.
And its latest initiative – to create the world's first freezone dedicated to digital and virtual asset companies – speaks directly to its core ambition, to be the world's most innovative country.
While still in its infancy compared to many other global cities, Dubai is already punching well above its weight – not just leading the Arab world in innovation but ranking among the top three innovation economies in the Northern Africa and Western Asia region, and 36th globally, according to the WIP Global Innovation Index.
Thanks to its thriving community of startup incubators and accelerators, along with TECOM Group's portfolio of business districts, and more than 40 multidisciplinary free zones (where expats and foreign investors can have full ownership of companies) the emirates also rank number one regionally and 19th globally in attracting foreign direct investment (FDI).
And this latest initiative, RAK Digital Assets Oasis – announced by the Government of Ras Al Khaimah, and located in RAK – perfectly aligns with the UAE's position as a primary destination for innovation.
Described by Sheikh Mohammed bin Humaid bin Abdullah Al Qasimi, Chairman of RAK Digital Assets Oasis, as the "freezone of the future for the companies of the future", the ecosystem is being designed to support the "ambitions of entrepreneurs from around the world" with an innovation-enabling environment.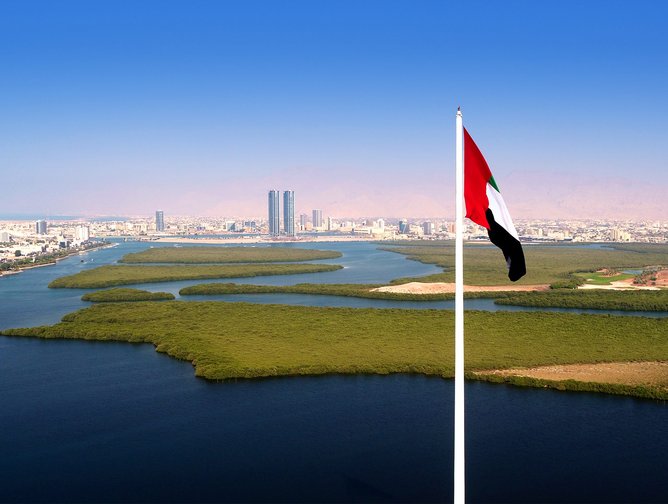 Ras Al Khaimah is the destination for the world's first freezone for digital and virtual asset firms
World-first digital asset destination dubbed "freezone of the future"
A purpose-built, remote-work friendly, globally connected free zone for non-regulated activities in the virtual assets sector, RAK Digital Assets Oasis will be a destination for digital and virtual asset companies innovating in new and emerging sectors.
These include the metaverse, blockchain, utility tokens, virtual asset wallets, NFTs, DAOs, DApp, and other Web3-related businesses.
"We look forward to welcoming the world's brightest Web3 minds with their most disruptive ideas that uncover new approaches to creating a better future," says Dr. Sameer Al Ansari, CEO of Digital Assets Oasis.
This initiative is just one of many being rolled out across the UAE as the country pushes ahead with its ambitious plans for innovation in Web3 and related technologies, in a bid to diversify and grow its digital economy.
Focus on Web3 and attracting digital companies to the emirates
Not only is the UAE aiming to double the contribution of the digital economy to the country's GDP to 19.4% (US$140bn) by 2031, according to the recently unveiled UAE Digital Economy Strategy, but it aims to become one of the world's top 10 metaverse economies with plans to create 40,000 jobs and add US$4bn to the emirate's economy over the next five years.
The last few years has seen the emirates investing heavily in developing its infrastructure and policies to attract more tech talent and Web3 businesses, from offering incentives to attract digital companies to set up operations in the country, to introducing new regulations, and launching startup accelerators.
Last year, Dubai introduced a law governing virtual assets (Dubai Virtual Asset Regulation Law) along with a regulatory body for cryptocurrencies (Virtual Asset Regulatory Authority, VARA); while Abu Dhabi's Financial Services Regulatory Authority published guiding principles on its approach to virtual asset regulation and supervision.
And just this month, Abu Dhabi unveiled a dedicated Web3 specialist ecosystem to advance Web3-based innovations. Launched by the emirate's tech ecosystem Hub71, with funding of more than US$2 billion from the emirate and First Abu Dhabi Bank, the initiative (Hub71 + Digital Assets) will look to fund Web3 startups and blockchain technologies, from seed to unicorn stage.
"Hub71+ Digital Assets signifies that Abu Dhabi is open to disruptive businesses driving forward change and transformation on a global level," says Ahmad Alwan, deputy CEO of Hub71.
Hub71 + Digital Assets will soon open the application process for startups; while RAK Digital Assets Oasis will open for applications in the second quarter of 2023.