GCC's US$23.5bn a year Generative AI business opportunity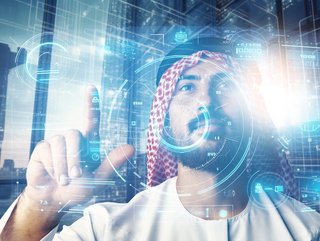 Strategy& says it expects widespread adoption of Gen AI for business in the GCC in the next 12 months
Saudi Arabia and United Arab Emirates biggest winners in GCC region's US$23.5bn a year Generative AI business boom, says consultancy Strategy& Middle East
It has been one small week for man, another giant leap for Gen AI.
It will be 54 years on July 20 since Neil Armstrong first stepped foot on the moon, yet you can't help feeling that Generative AI is going to have a far greater impact on mankind than that landmark lunar mission.
While Apollo 11 won the space race and marked an incredible technological achievement as humans conquered the confines of planet Earth, now it seems that same tech is taking over.
Nowhere could experience that change, and benefit, more than the Middle East, especially as one final barrier is being broken – that of language.
Just last week, Google announced that its Bard generative AI assistant (a main competitor for Microsoft-backed ChatGPT) is now available in Arabic. Google says Bard can understand questions in 16 Arabic dialects including Egyptian, Saudi and Emirati. This opens the doors not only to 420 million Arabic-speaking users but also, importantly, developers.
That benefit for Gulf Cooperation Council (GCC) countries (Saudi Arabia, United Arab Emirates, Qatar, Kuwait, Oman, Bahrain) could be as much as US$23.5 billion per year by 2030, according to new insights from Strategy& Middle East, part of PwC.
Strategy& says it expects widespread adoption of Gen AI for business in the next 12 months, but acknowledges that predictions are challenging given that the technology is evolving so quickly.
The consultancy says the GCC region could realise almost US$10 of economic growth for every US$1 invested in generative AI.
Saudi Arabia and UAE could benefit most from Gen AI
Saudi Arabia and the UAE, with their advanced digital transformations and heavy investments in the tech sector, are expected to be the big winners, with annual gains of US$12.2 billion and US$5.3 billion respectively.
"These statistics underline the extraordinary potential of Generative AI to revolutionise the Middle East's business landscape," says Tony Karam, Partner at Strategy& Middle East.
"Executives who seize this opportunity without delay can gain a substantial competitive advantage, while companies that merely watch risk falling behind,"
Strategy& says the industries impacted most will be media and entertainment, healthcare, banking and financial services, and IT and telecommunications.
How best to adopt generative AI for business
Strategy& Middle East says business leaders should be careful to select Gen AI solutions that align with their goals and provide value. Taking a long-term view rather than looking for quick wins is also essential, especially with so many suppliers flooding the market with 'must-have' tools.
According to a recent IBM study, few AI projects are delivering the financial value shareholders might expect, with the average ROI just 5.9%, well below the typical 10% cost of capital.
In that regard, the pressure is on CEOs, CTOs and CDOs to make smart decisions especially when it comes to talent.
"Success in Gen AI hinges upon talent acquisition," says Karam. "The Middle East must confront challenges stemming from local shortages in advanced data science skills. In this global race for talent, establishing robust strategic partnerships is imperative for GCC companies aiming to swiftly deploy experienced talent and capabilities."
Read an in-depth analysis of generative AI for Business in the September issue of Business Chief Middle East & Africa.
******
For more business insights check out the latest edition of Business Chief Middle East & Africa and be sure to follow us on LinkedIn & Twitter.
You may also be interested in Business Chief US & Canada.
Please also check out our upcoming event - Sustainability LIVE in London on September 6-7 2023.
BizClik is a global provider of B2B digital media platforms that cover Executive Communities for CEOs, CFOs, CMOs, Sustainability Leaders, Procurement & Supply Chain Leaders, Technology & AI Leaders, Cyber Leaders, FinTech & InsurTech Leaders as well as covering industries such as Manufacturing, Mining, Energy, EV, Construction, Healthcare + Food & Drink.
BizClik – based in London, Dubai, and New York – offers services such as Content Creation, Advertising & Sponsorship Solutions, Webinars & Events.​​​​​​​