Zoho: Prolific tech giant expanding at pace across the globe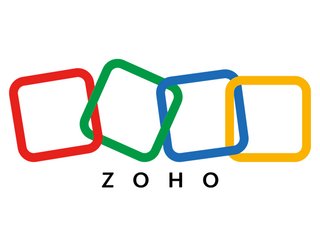 Zoho has reached 100 million global users. Picture: Zoho
Having reached 100 million global users, Zoho is laser-focused on expanding into new markets and helping customers on their digital transformation journeys
For many technology companies, reaching 100 million global users would represent the perfect time to pause for celebration.
But, while recognising the importance of this milestone, which came around in early September, Zoho Corporation is laser-focused on continuing to grow, expanding into new markets and helping customers on their digital transformation journeys.
As a privately-held, profitable business, Zoho retains the freedom to innovate, learn from its mistakes and challenge conventional wisdom – and is proud to have such freedoms.
Who knows what the future may hold, but this is a company which is set to continue investing heavily in both its people and products.
The remarkable growth of Zoho
In the organisation's own words, Zoho has been "bucking Silicon Valley trends" for more than 25 years, taking its own, unique approach to building products.
From humble beginnings in a small apartment located in the suburbs of Chennai, India, the firm has become a world-class technology pioneer, staying true to a single goal: "build smart technology to help businesses work better".
Today, Zoho is delivering innovative cloud software solutions to help customers run their businesses. This is done through more than 55 apps covering almost every major business category, including sales, marketing, customer support, accounting and back office operations, not to mention an array of productivity and collaboration tools.
While Zoho's international headquarters remain in Chennai, offices can be found far and wide in countries the US, France, Japan, Singapore, Australia and the UAE, accommodating more than 15,000 employees.
UK becoming important market for Zoho
Hot on the heels of announcing its 100 million milestone, Zoho also revealed it would be further expanding Bletchley-based UK office, allowing the facility to accommodate almost triple the number of employees.
Zoho's strategy in the UK is focused around its Transnational Localism programme, designed to provide local teams with the means to provide in-country expertise to local customers, thus supporting their digital transformation and business growth while creating self-reliant communities and economies.
The company's decision to expand this team results in the creation of more customer-facing roles, including in sales, customer support and marketing.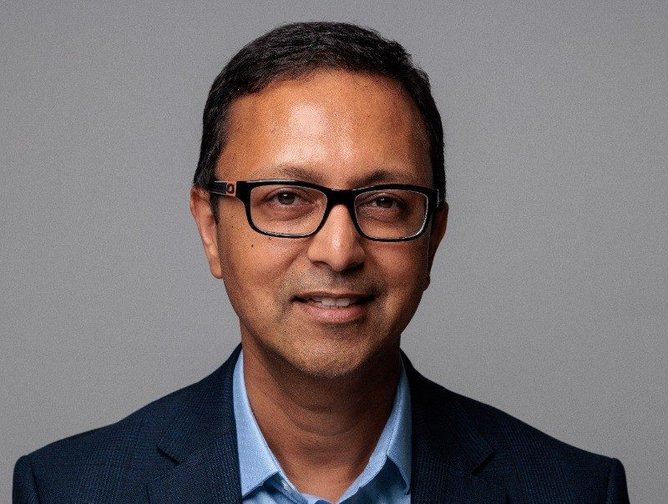 Sachin Agrawal, Zoho's UK Managing Director
"The UK has been one of Zoho's biggest markets for many years," says Sachin Agrawal, Zoho's UK Managing Director. "We are now driving further growth by building a stellar and robust team to bring local knowledge and expertise to help serve our customers more effectively.
"It is a critical part of our growth strategy to partner with customers and work hand in hand to enable them to digitally transform and improve their operations to meet their goals, overcome their challenges and drive further success for the long term. Nobody can do this better than those who are close to the market and understand all the parameters within it."
Zoho announces new applications
At the recent Zoholics London, Zoho introduced several new applications to help customers transform their businesses.
They include:
Zoho FSM: A comprehensive, powerful and cost-effective Field Service Management platform that helps customers streamline field operations and elevate customer service.
Route IQ for Zoho CRM: Enables salespeople to plot the most efficient route based on their call locations. An interactive and dynamic map also enables field workers to visualise their Zoho CRM leads, deals, contacts and accounts, while filtering prospects by specified criteria.
Zoho Billing: A multifaceted billing solution built specifically for growing businesses, allowing users the flexibility to experiment with pricing and the ability to go to market swiftly.
******
For more business insights, check out the latest edition of Business Chief Middle East & Africa and be sure to follow us on LinkedIn and Twitter.
You may also be interested in the Business Chief US & Canada website.
Please check out our upcoming event – Procurement & Supply Chain LIVE in London on September 26-27.
BizClik is a global provider of B2B digital media platforms that cover executive communities for CEOs, CFOs and CMOs, as well as leaders in Sustainability, Procurement & Supply Chain, Technology & AI, Cyber, FinTech & InsurTech. We also cover industries including Manufacturing, Mining, Energy, EV, Construction, Healthcare and Food & Drink.
BizClik, based in London, Dubai and New York, offers services such as content creation, advertising and sponsorship solutions, webinars and events.