Five Minutes With: Claire Hollands, CEO of MullenLowe UK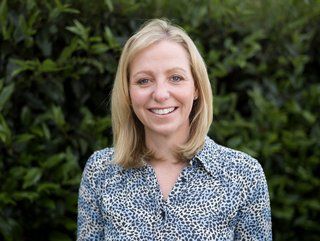 Claire Hollands, CEO of MullenLowe UK
Claire Hollands, who recently became CEO of MullenLowe UK, discusses the importance of investing in employees and getting the work-life balance right
Claire Hollands managed to get her first job by knocking on doors and sofa surfing. Two decades on, she feels extremely privileged to have worked at some of the very best creative agencies, including Leo Burnett and AMV.

Earlier this year, Claire became CEO of MullenLowe UK, the company's first female CEO for 15 years.

Creativity, and the "incredible" people she's worked with over the years, have always fuelled Claire's love for the creative industry. Now, as a mum and CEO of MullenLowe UK, she is determined to carve out a path for the next generation to succeed on different terms.

How would you describe MullenLowe and its core activites?
MullenLowe is an integrated agency with creativity and purpose at its core.

We believe positive change comes from positive dissatisfaction, and we help brands adapt and win in the changing world by staying positively dissatisfied. Whether that's changing period taboos, driving reappraisal of brands like Freemans or recruiting more staff into the NHS, we are always looking to drive positive change.
What attracted you to MullenLowe when you joined in 2021?
The opportunity to build and shape an agency.
I love the fact MullenLowe has everything under one roof, from a 20-year-plus purpose and sustainability consultancy, through to social content and a full customer experience team.
Combined with a people-first culture, the more people I met, the more I knew I had found an agency where I could be myself and make a positive impact.

What qualities do you bring to the role of CEO at MullenLowe UK?
It's a genuine privilege to be handed the reins to any agency. With that comes a responsibility to nurture the best bits, while evolving the agency to be future-fit.
As a leader I am honest and empathetic; creative and collaborative.
Navigating change agendas is a challenge I've always loved. Importantly, I'm not scared to make the difficult decisions or put pace behind change where it's needed the most.
Do you see yourself as a role model for aspiring female leaders?
Following COVID-19, the rules of work have changed. As a mum and CEO, I have a responsibility to carve out a path for the next generation of working parents so they can make it all work.
To help with this, we have core hours of 10-4pm and two work-from-home days, plus policies like shared parental leave.
As ever, the important piece here is not the policies themselves, but living by them. It's why you'll often see me rushing out the door for pick-up.
Tell us about the importance of having a creative agenda at MullenLowe
My vision for the agency is a simple one: 'creativity we're all proud of'.
I believe creativity drives growth. If the work isn't good enough clients won't coming knocking on the door. All our current change agenda are centred around our creativity, whether that's our talent, creating the right environments for it to flourish or investing in tech to support it.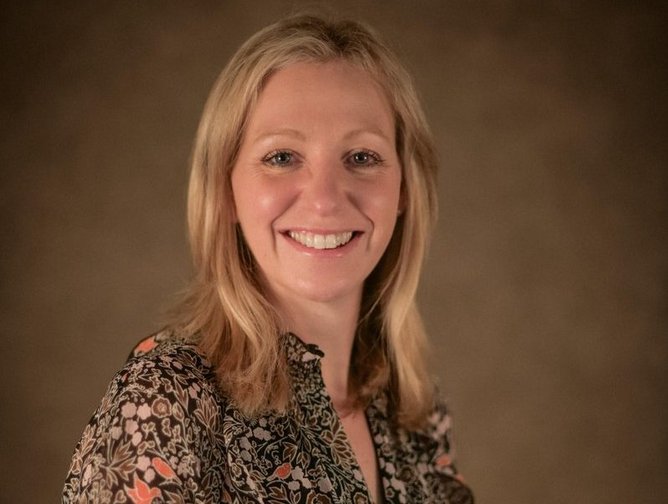 Claire Hollands became CEO of MullenLowe UK in May 2023
How important do you feel it is to actively invest in your people?
Our people are our differentiator, so investment in our people is paramount. For me this starts with creating the right culture.
I believe motivated teams stem from a culture of 'high challenge, high support'. High challenge is about empowering teams to be entrepreneurial. High support is about creating the right environment for people to try new stuff and learn from it, even if they fail.
Secondly, it's about policies that support your people. As ever, the important thing is to live by these principles, not just have them written down.
To what extent does being a working parent impact your work and your leadership?
I have a five-year-old and a two-year-old, so life at home is full-on.
Apart from making me ruthless around my diary, having kids has given me greater empathy and perspective on what really matters. It's shown me the importance of partnership (my husband and I are a proper team around the kids) and how crucial it is to constantly reassess the situation to see what's working and what's not. I apply all of that to my working life.
What are your personal and/or professional goals for the next 12-18 months?
For me, the two are intertwined. I'm at my best when my agency life and home life are both thriving. That takes work, especially in a new CEO role.
Success for me is simple – making sure work works for me and everyone around me.
What's the best piece of advice you've ever received?
Give it a go. If you fail, at least you've learned trying.
******
For more business insights, check out the latest edition of Business Chief Middle East & Africa and be sure to follow us on LinkedIn and Twitter.
You may also be interested in the Business Chief US & Canada website.
BizClik is a global provider of B2B digital media platforms that cover executive communities for CEOs, CFOs and CMOs, as well as leaders in Sustainability, Procurement & Supply Chain, Technology & AI, Cyber, FinTech & InsurTech. We also cover industries including Manufacturing, Mining, Energy, EV, Construction, Healthcare and Food & Drink.
BizClik, based in London, Dubai and New York, offers services such as content creation, advertising and sponsorship solutions, webinars and events.