Top 10 Chief Sustainability Officers at European companies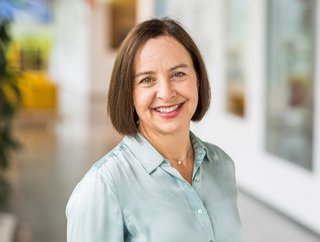 Karen Pflug, CSO at IKEA
As conversation surrounding climate change amplifies, more and more companies in Europe and beyond are hiring CSOs to reduce their environmental impact
The rise of the Chief Sustainability Officer (CSO) is pretty much unrivalled in the context of the C-suite.
As conversation surrounding climate change amplifies, more and more companies are hiring CSOs in a bid to reduce their environmental impact and support issues of social justice.
Whereas sustainability was once an afterthought, it has fast become an integral talking point – even a priority – at boardroom level.
Here, Business Chief takes a look at the top 10 CSOs across companies in Europe.

1. Karen Pflug, CSO at IKEA
Karen Pflug joined IKEA and its overarching Ingka Group as CSO in August 2021.
This involves heading up the sustainability centre of expertise, which supports the company as it works towards commitments set out in the IKEA People and Planet Positive strategy.
Pflug is well accustomed to coming up with new ideas for the famous home furnishings business, where she has been able to improve raw material usage and design more sustainable products and merchandising solutions.
Over the years, Pflug has led major business transformation and change initiatives, with a strong emphasis on innovation, sustainable design and retail.
She can count Ikano Insight, Nike, Reebok, Triumph and Australian sportswear brand Skins as some of her previous employers.
2. Rebecca Marmot, CSO at Unilever
Following stints at organisations including L'Oreal and the UK Government's Department of Trade and Industry, Rebecca Marmot joined one of Europe's biggest companies in the form of Unilever in 2007.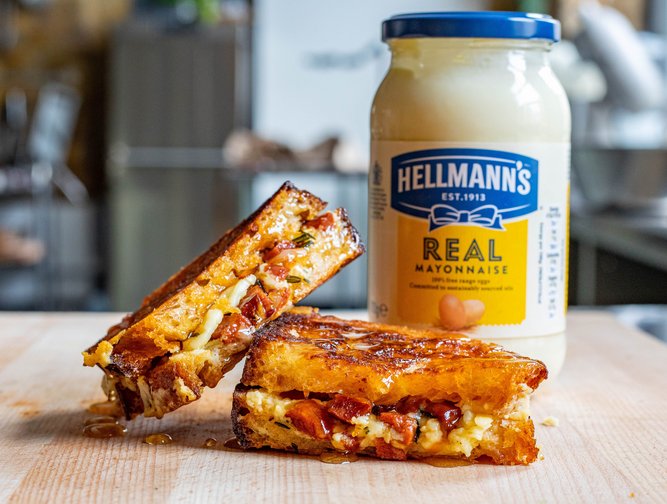 Unilever counts Hellmann's mayonnaise as one of its products. Picture: Unilever
Working as Global VP of Sustainability, she played a pivotal role in the newly-merged Global Sustainability, Global Advocacy & Policy team and Global Partnerships team.
Then, in 2019, she became CSO, taking responsibility for driving the implementation of the company's sustainability strategy.
3. Daniel Schmid, CSO at SAP
Daniel Schmid started out at Kiefer & Veittinger, a small CRM start-up at which he provided consultancy services.
Before long he found himself in a similar role at software giant SAP, which was fast becoming one of largest and most influential companies in Europe.
Today, he heads up the company's sustainability function as CSO, instilling his belief that businesses must grow in a responsible and sustainable fashion.
For Schmid, sustainability cannot be an "add-on topic", and must instead be embedded in business strategy, processes and operations end-to-end.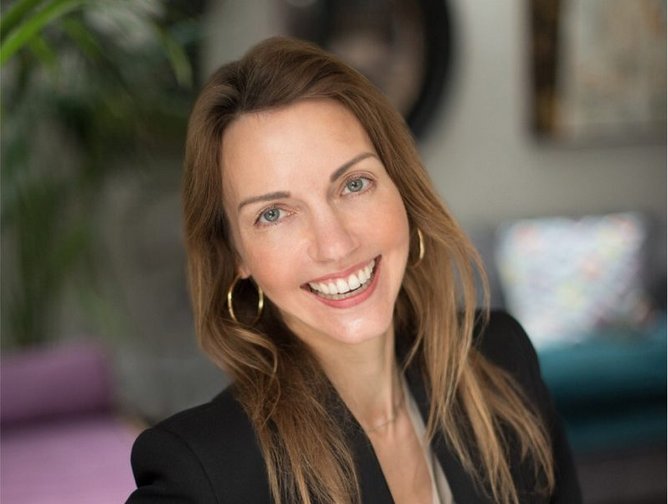 Celine Herweijer, Group CSO at HSBC
4. Celine Herweijer, Group CSO at HSBC
Based in London, Celine Herweijer is Group CSO at HSBC, which remains one of the world's biggest banking and financial services organisations – and the largest in Europe.
She looks after the ongoing development and implementation of the group's sustainability strategy, with a focus on customer transition and helping the population to thrive in a future net-zero society.
A former partner at PwC, Herweijer led the Big Four firm's global commitment to sustainability and innovation for 12 years, during which time she was recognised as a WEF Young Global Leader.
She is also co-chair of the HSBC Holdings ESG Committee and the Sustainability Execution Committee.

Päivi Makkonen, Head of Supply Chain Sustainability at Neste
5. Päivi Makkonen, Head of Supply Chain Sustainability at Neste
With a wealth of experience under her belt, Päivi Makkonen is a leader in the field of supply chain sustainability.
In her previous roles at KCL and Metsä Group, Makkonen consistently took proactive measures to ensure the companies met customer expectations from a sustainability perspective.
At Neste, where she now serves as Head of Supply Chain Sustainability, she has successfully spearheaded strategic initiatives to advance sustainable business practices and lead a globally dispersed team of professionals based in Finland, Houston, Singapore, Shanghai and Melbourne.
6. Marisa Drew, CSO at Standard Chartered Bank
After almost two decades serving in various positions at Credit Suisse, sustainability expert Marisa Drew flew the nest to join Standard Chartered last year.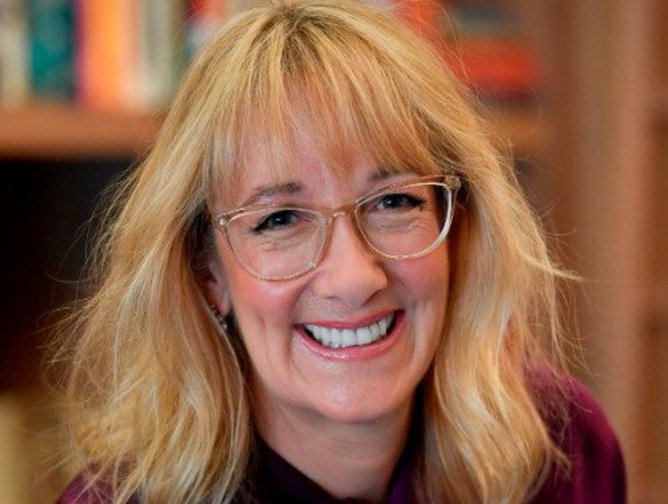 Marisa Drew, CSO at Standard Chartered Bank
Drew's role sees her drive the bank's sustainability strategy, which includes internal practices as well as advisory and financing activities for clients.
With the Swiss bank she was CEO of the Impact Advisory and Finance Group, which she founded in 2017, before becoming CSO and Global Sustainability Leader. Prior to this, Drew spent 30 years as an investment banker.
7. Andrew Boyd, CSO at Perfetti Van Melle
Andrew Boyd can be considered something of a seasoned pro in the field of sustainability.
In the past, Boyd has held sustainability-driven roles at renowned companies like Unilever and Mondelēz International, making him an expert in areas including waste management, climate change risk mitigation and water use reduction.
Since taking up the CSO mantle at the Italian confectionery company, Perfetti Van Melle, Boyd has been looking after sustainability initiatives being rolled out across 150 global nations.
8. Judith Wiese, Chief People and Sustainability Officer at Siemens AG
Judith Wiese has an undeniable passion for sustainability, insisting that good business practice goes hand in hand with what's good for people and the planet.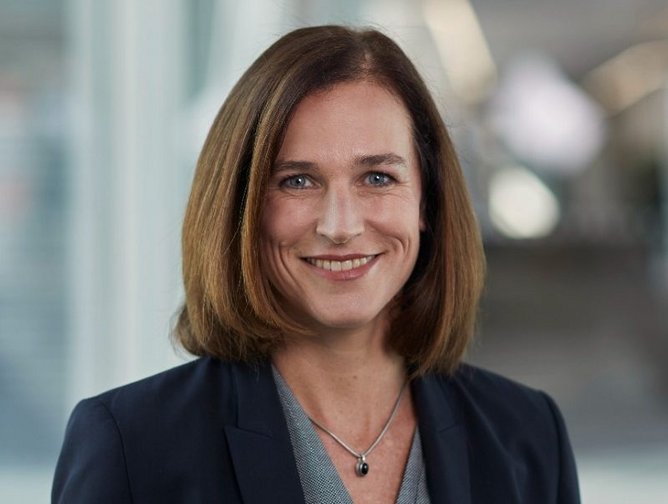 Judith Wiese, Chief People and Sustainability Officer at Siemens AG
As Chief People and Sustainability Officer at Siemens AG, she also plays a pivotal role in fostering diversity and managing wellbeing across the organisation, aided by her extensive experience overseeing culture and talent.
Wiese also believes all companies have a responsibility to contribute to the UN's Sustainable Development Goals through products, solutions, partnerships and community activities.
9. Catherine Dolton, CSO at InterContinental Hotels Group
Having spent 17 years with InterContinental Hotels Group (IHG), Catherine Dolton became the hospitality giant's CSO in 2018, before her role was further expanded earlier this year to incorporate SVP Global Corporate Responsibility.
As one might expect, Dolton's job is to oversee the multinational company's ESG practices, while developing and implementing its overall responsibility strategy.
Back in 2021, IHG unveiled 'Journey to Tomorrow', a series of ambitious new commitments to make a positive difference for its people, communities and the planet over the ensuing decade.
10. Ewan Andrew, President, Global Supply & Procurement and CSO at Diageo
Ewan Andrew has spent no less than two decades with Diageo, working his way up from management on the production floor to his current C-suite role.
While looking after sustainability matters, he is also President of Global Supply Chain and Procurement for the beverage company.
As part of its 'Society 2030: Spirit of Progress' plan, Diageo has committed to becoming sustainable "from grain to glass".