Freelancing will play a key role in the future of work
By Vincent Huguet, CEO and Co-founder of Malt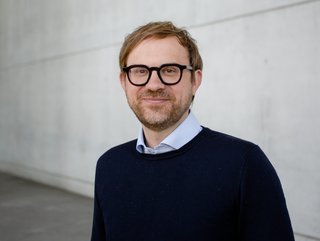 Vincent Huguet, CEO and Co-founder of Malt
Vincent Huguet, CEO and Co-founder of Malt, says an ageing population and more independent working means the fixation on permanent employment must shift
The number of people freelancing, contracting and consulting continues to rise each year across Europe. Since founding Malt 10 years ago, we've seen a much greater acceptance of freelancing as a career choice, and many more businesses utilising the expertise of freelancers within their teams.
When we started our journey back in 2013, our ambition was to make it easier for freelancers and companies to work together, and we developed a marketplace that offers talent on demand, rather than tasks or services on demand. We made the decision to become an open marketplace so freelancers can openly set their rates and companies can contact them directly knowing what they'll be paying and the freelancer's working preferences. Freelancing continues to be a popular career choice for the highly skilled and we've experienced a 39% year-over-year growth in freelance sign-ups.
This is a result of the labour market evolving rapidly. Digital transformation, a post-pandemic world, an economic recession and the war for talent have only made people question their careers further and leap into independent work. And for businesses adapting to this unpredictability, they need resilient, highly-skilled teams.
We've experienced the challenges that come with getting companies to think differently about freelancers and changing legacy ways of working, as well as jumping through legal hoops and regulations in each new market. Yet, we've seen a huge change in how companies operate in the last few years, with over 60,000 organisations across Europe now relying on Malt freelancers. Given the economic climate, organisations must optimise for efficiency more than ever before, while making sure their teams are still set up for success. As employees began to work more autonomously as a result of the pandemic, companies began to question the need for all roles to be permanent. This means there's more scope to hire short-term expertise rather than full-time permanent roles, and freelancers can also complement those in the permanent team to keep it running and provide additional expertise and skills.
International mobility
While our initial focus was on building a model that proved successful in France amongst companies and freelancers alike, we always knew that we wanted to take Malt overseas and replicate the model in other markets. Expanding into new markets is a fundamental part of our model as we really believe that freelancers who share your geography and truly interact with you will do a better job.
Having a local footprint with proximity to freelancers and clients in that market is key to our business model, so we have a hybrid team with native speakers at our HQ in Paris and local teams with market expertise in each market. Today we have a presence in 11 regions and in September 2022, following the acquisition of COMATCH, we decided to launch in our latest market: the UK.
We've had our sights set on expansion into the UK for a while. It's home to the largest freelancing industry with over 1.9 million freelancers today - making up 46 per cent of the overall solo self-employed population which contributes an estimated £278bn to the UK economy per year.
And since we began scoping out the market, a lot changed following Brexit and the pandemic, and so we had planned to let the market settle and open Malt in the UK in 2024. But, after acquiring COMATCH, a German-founded curated marketplace for independent management consultants and industry experts, we accelerated the timing and launched Malt in the UK last year to capitalise on the existing team, community and client-base.
Today, we have over 13,000 freelancers in the UK using Malt to secure new projects, with around 1,500 people signing up each month.
Thinking ahead
With an ageing population and a rising share of independent workers, the fixation on permanent employment has to shift. Blended teams of both permanent employees - who have a lot of historical company knowledge, strong internal networks and are well-versed in the corporate culture to carry it forward - alongside freelancers with specific skills and experiences - will enable organisations to move at pace.
When I think about building hybrid teams of permanent and freelance workers, it's important to create a sense of community within the workplace - offering people the freedom to pursue projects that interest them and network with colleagues who can support them. By doing this, you'll have a team of engaged employees and freelancers working together in tandem.
Vincent Huguet is the CEO and Co-founder of Malt