Business aviation flying as MENA private jet use takes off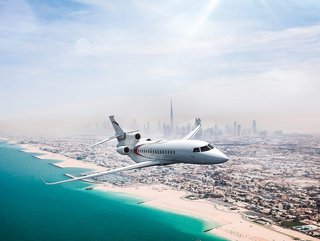 The Dassault Falcon 8X premium business jet – a regular sight in Dubai
MENA Business Aviation Association boss Ali Alnaqbi shares insights on the region's double-digit growth and sustainability strategies
Few industries have to battle misconceptions and misplaced public uproar quite as much as business aviation.
Tabloid headlines scream about the costs of private jets when used by public officials, or the carbon footprint of what they see as a means of transport purely for the elite.
Earlier this year, Microsoft founder Bill Gates was pulled up on his use of private jets while in Kenya – working on solutions to eradicate malaria and improve food production. Actor and climate change activist Leonardo DiCaprio has also been slated for flying into the World Economic Forum in Davos by private jet.
The fact is, while there are celebrities and HNWIs that flaunt the pleasures of flying private, there are many more senior executives who rely on these aircraft as a 'time machine' – enabling them to make more vital meetings and cement stronger relationships than using any other form of transport.
With 300% carbon offsetting offered by some jet charter companies and a growing use of sustainable aviation fuel (SAF), those environmental concerns are also being tackled.
It's not surprising to see lobbying groups from business aviation associations and aircraft manufacturers championing their industry, yet the facts put forward are compelling.
The No Plane No Gain initiative between the US-based National Business Aviation Association (NBAA) and General Aviation Manufacturers Association (GAMA), highlights the importance of business aviation in the US – by far the world's largest market.
In June 2023, aircraft activity across the US was a staggering 20% higher than pre-pandemic levels in 2019. There are some 22,000 business aircraft in the US, with the next highest figure being just 1,600 in Brazil. In China, there are less than 500. The Middle East and Africa region combined accounts for a healthy 800 aircraft.
The US being the dominant and most mature market also sheds light on the key benefits of business aviation. No Plane No Gain says business aircraft can reach 5,000 US airports, while commercial airlines only reach 500. That means being able to fly closer to your final destination, saving time on ground transportation.
Companies needing to reach multiple destinations in a single day rely on business aviation, with 38% of trips (or missions) being to more than one destination. That would not be possible in most cases with scheduled flights.
Then there are safety and security implications. If you are using a business aircraft, executives can use the time for meetings and private discussions, with better connectivity too.
All of these factors considered, and with much of the Middle East and Africa having poor alternatives when it comes to transport infrastructure, it's no surprise that business aviation is booming in the region – and that's not just down to an influx of celebrities and ultra-wealthy tourists.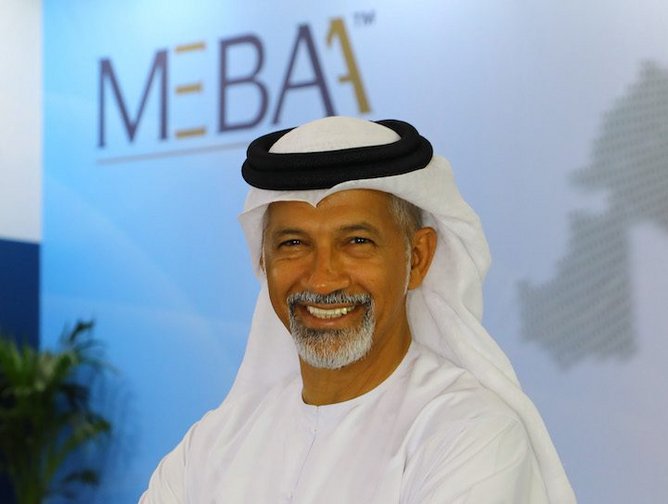 Ali Alnaqbi
Business aviation boom
"Business aviation was associated with the High Net Worth Individual. That's the old days," says Ali Ahmed Alnaqbi, the Founding and Executive Chairman of the Middle East & North Africa Business Aviation Association (MEBAA) based in the United Arab Emirates.
"This perception has totally changed. We see more than 80% utilisation of business aviation for business purposes."
Alnaqbi is a seasoned industry professional with more than 32 years of experience in the aviation industry and sits on the Board of several reputed international aviation companies.
In 2007, he was elected to represent MEBAA in the International Business Aviation Council (IBAC), based in Canada. In 2020, he was the first Arab to be named Chairman of IBAC, and has recently been re-elected for another three years.
If anyone knows business aviation, it's Alnaqbi.
Alnaqbi founded Royal Jet, one of the world's leading VIP operators, and this led him to realise the misconceptions surrounding the industry, which led to him founding MEBAA.
"Our region is growing," Alnaqbi tells Business Chief. "Even before the pandemic, it was the fastest-growing region in business aviation.
"Growth worldwide is in the region of 5%, we have double-digit growth here. And when I say in our region, there's no business in Iraq, Yemen, or Syria. The business is really focusing on the UAE, Saudi, Morocco, and Egypt."
Alnaqbi puts this growth down to a number of factors – not least the migration of many businesses towards the Middle East, and especially to Dubai. That means more headquarters, more senior executives, and more business jets. More aircraft are registered in the region too, and Dubai South airport has been able to accommodate more business traffic at a time when commercial flights are also reaching record levels at Dubai International.
"Business is booming overall, and so business aviation is booming as well," says Alnaqbi.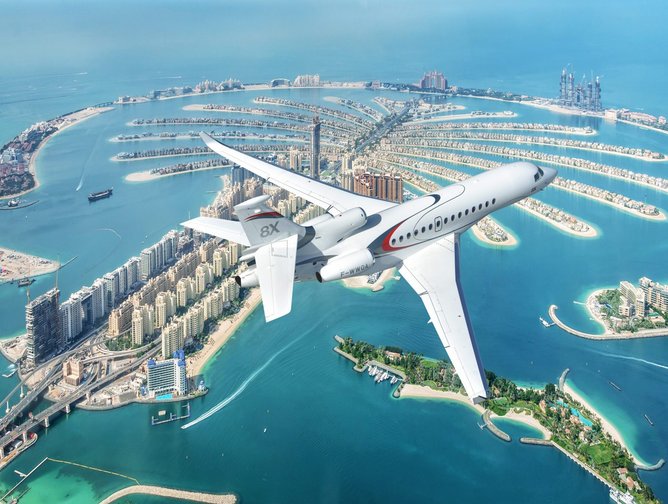 Private jet use in the region is booming as the economies like the UAE attract global executives
Sustainability pioneers
In the Middle East and Africa, sometimes business aviation is the only viable option. These aircraft are available on demand, can fly closer to your final destination, and can also use airports and landing strips unsuitable for commercial aircraft.
Yes, the carbon footprint may be higher than general aviation when comparing a like-for-like journey, but private jets are seldom used for such missions.
On top of that, the business aviation industry is also responsible for some of the pioneering breakthroughs when it comes to reducing the wider aviation industry's emissions.
"We are under attack, and by a lot of people," admits Alnaqbi.
"General aviation contributes around 2% of global CO2 emissions. Business aviation accounts for around 0.04%. But when it comes to technology, we are ahead of the game when it comes to devising and implementing new technologies to reduce emissions, such as sustainable aviation fuels [SAF]."
Putting those emissions into context, 2% is the same as (if not less than) the data centre industry, but you do not see many people protesting about those. Landfill also accounts for 2%, while cement is 3%.
In the last ICAO meeting in Montreal, an agreement was reached to adopt net zero carbon by 2050.
"That is a commitment from our industry to the world," says Alnaqbi. "We really do everything to be sustainable. It's for our own sake. It's for our own business. We want to be efficient, we don't want to use a lot of fuel.
"We are leaving no stone unturned trying to find sustainable solutions to be ahead of the game from our industry perspective."
Challenges and opportunities
Perhaps due to its central location between Europe and Asia, it's not surprising to hear that most city pairs – typical routes between two destinations – are around a 7 to 8-hour flight.
That kind of range – the distance from Dubai to London is close to 3,000 nautical miles – requires a large aircraft, a wide-body aircraft. And that requires significant costs.
"I would say 70% of the wide-body aircraft in the world reside in the Middle East and North Africa," says Alnaqbi.
"We do have a lot of different types here. One of the most famous is the BBJ [Boeing Business Jet]. Plus we have aircraft from Gulfstream [G650, G700, G800], Dassault [Falcon 8X] and Bombardier [Global 8000].
"We do have midsize aircraft, but that mid-size flies within the region, which is very big. If you travel from Dubai to Casablanca, for example, that's nine hours."
He says that what the region needs is the right size of aircraft for the shorter missions, like flights from the UAE to Bahrain. More operators are flooding to the region and that can only be a good thing to attract smaller aircraft and make business aviation more affordable for a wider range of people.
Alnaqbi shares an anecdote where a business associate flew 11 senior executives first class, but it would have been cheaper, and more efficient, to charter a private jet in that instance.
"A lot of what we do as an association is we try to promote our industry as a tool for productivity," he says. "Our region is growing and will continue to grow for maybe another 30 to 40 years.
"We're not comparing ourselves to the United States, for example. That is a huge market and they have all different types of aircraft, but we do have a good sized market and we do have good growth.
"If business aviation failed, other businesses would fail automatically. The method of commuting by the decision maker in a business is by business aviation."
Rise of the machines as Dubai welcomes flying taxis
Dubai will be the first city in the world to have flying taxis – or eVTOLs – whisking passengers across the city in fully-autonomous flight. This is not in 10 years time, the service will be fully operational by 2026.

So-called vertiports are already being designed with four locations planned in Downtown Dubai (near Burj Khalifa), Dubai Marina, Dubai International Airport, and Palm Jumeirah.

"They [the roads and transport authority, RTA] are doing testing by the end of this year – it's happening," says Alnaqbi. "That is why we're saying look at our industry – we are really advancing technology."