CFOs must embrace sustainability for a brighter future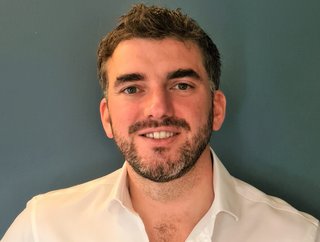 Chris Maclean, CEO at Open Energy Market
Chris Maclean, CEO of Open Energy Market, outlines how CFOs can accelerate the journey towards net zero and help shape a sustainable future for all
CFOs have seen their roles expand significantly in recent years thanks to growing awareness of ESG matters.
The job of the modern-day CFO goes way beyond the traditional financial responsibilities of managing risk and compliance; they are now at the forefront of integrating sustainability into business decisions.
It's a shift that aligns with industry trends, where sustainable business practices are becoming financially incentivised due to future policies and regulations. The long-term outlook emphasises the importance of sustainability, driven by changing consumer, partner, supplier and investor expectations.
The path to sustainable investments and net zero
CFOs are increasingly seeking financially viable ways to incorporate sustainable practices into their business models.
However, research from Open Energy Market suggests businesses often lack the necessary expertise and resources to effectively integrate renewable technology into their existing frameworks.
In its survey of 150 CFOs, the energy procurement provider discovered the main barrier was increased costs associated with sustainable technologies, while overhead costs (27%), managing financial risk (24%) and the complexity of renewable technology (21%) emerged as big concerns.
Despite these challenges, CFOs demonstrate a strong willingness to adopt sustainable solutions, with more than half (53%) considering sustainability extremely important and a third ranking it among their top responsibilities.
"As renewable technology becomes more accessible, we anticipate a significant uptake in its implementation among various businesses," says Chris Maclean, CEO of Open Energy Market. "However, the initial costs of incorporating renewable technologies remain a crucial factor for CFOs, even though they recognise the long-term financial benefits.
"Clear data shows 85% of CFOs believe transitioning to net-zero carbon emissions is directly linked to positive business growth. Their view goes beyond environmental concerns, recognising sustainability as a strategic advantage to secure cost and carbon savings, long-term business success, minimise reputational risk and explore growth opportunities."
Building confidence with a financial-grade approach
The finance department has the potential to play a pivotal role in helping CFOs achieve sustainable targets by showcasing cost-effectiveness over time, thus speeding up implementation.
This same approach must be applied to all sustainability business cases, argues Maclean, allowing business leaders to sign off these investments with increased confidence.
As such, CFOs and other C-suite executives considering net-zero projects must encourage their teams to conduct comprehensive, data-led analyses on all sustainability initiatives to accurately determine the cost and return on sustainable investments. It will also help them to assess viability and alignment with long-term strategic goals.
Maclean continues: "This ability to model long-term financial outcomes based on real-time energy costs is vital to decision-makers, instilling confidence to greenlight decarbonisation initiatives.
"Clearly, the willingness to implement sustainability across industries is there, but accurate information and projections are crucial to speeding up sign-off from key decision-makers, investors and owners."
Maclean points to the availability of net-zero platforms such as True, powered by Open Energy Market, which uses expertise and data-led insights to play a transformative role in showing the effectiveness of an organisation's energy mix, enabling accurate reporting, optimisation and, in turn, future sustainability investments.
Support from energy procurement specialists
Unfortunately, many organisations lack in-house expertise in sustainable technologies or in unpacking the complexities of a volatile energy market.
Open Energy Market's research reveals 28% of CFOs face limited access to sustainability experts or specialists, which can impede the realisation of their green goals.
"Energy procurement specialists play a vital role by offering insights seeking to justify sustainable initiatives while maintaining financial stability," adds Maclean.
"They possess a comprehensive understanding of the energy market and can provide access to a wide network of partners and advisors. Providing this tailored guidance and support can empower businesses to implement renewable projects with confidence."
The crucial role of the C-suite in diving sustainability
Evolution of the responsibility and accountability of business leaders has brought sustainability integration to the forefront of financial decision-making.
Recognising the interdependence between sustainability and financial performance underscores its critical role in achieving long-term success.
"While business leaders claim to embrace the significance of sustainability, challenges in realising goals persist, necessitating accurate insights and robust financial modelling," Maclean concludes.
"CEOs, CFOs and all business chiefs wield the power to drive change, aligning financial decisions with sustainable practices to future-proof their organisations, seize emerging opportunities and contribute to a greener, more sustainable economy and society.
"With the support of energy procurement specialists and innovative platforms, business leaders can accelerate their journey towards net zero, becoming changemaking forces in shaping a sustainable future for all."
******
For more business insights, check out the latest edition of Business Chief Middle East & Africa and be sure to follow us on LinkedIn and Twitter.
You may also be interested in the Business Chief US & Canada website.
BizClik is a global provider of B2B digital media platforms that cover executive communities for CEOs, CFOs and CMOs, as well as leaders in Sustainability, Procurement & Supply Chain, Technology & AI, Cyber, FinTech & InsurTech. We also cover industries including Manufacturing, Mining, Energy, EV, Construction, Healthcare and Food & Drink.
BizClik, based in London, Dubai and New York, offers services such as content creation, advertising and sponsorship solutions, webinars and events.