Microsoft: UK has the potential to lead in AI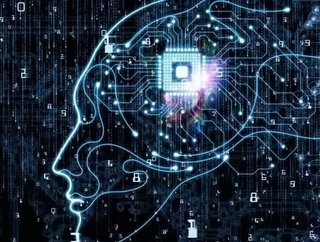 In a report released 31 October, entitled 'Maximising the AI Opportunity', technology giant Microsoft has revealed that the UK has the potential to 'lead the way' in the development and use of artificial intelligence.
The publication states that "the UK's mix of start-up culture, renowned academic research capabilities, and innovative mindset gives it a real opportunity to lead the way" in developing and adopting the group of technologies.
Lord Clement-Jones, Chairman of the House of Lords Select Committee on AI, stated: "Without doubt, AI can provide a great opportunity for British society and the economy. Today the UK enjoys a position of AI innovation, so as we enter a crucial stage in its development and adoption, the country has a clear opportunity to be a world leader."
The Microsoft report surveyed 1,002 business leaders and 4,020 employees, conducting interviews across the academic, business and government sectors. It defines AI as "a set of technologies that enable computers to perceive, learn, reason, and assist in decision-making to solve problems in ways that are similar to humans" and adds that, while huge potential lies within the UK, there is still much to be done.
SEE ALSO:
It was found that around half of employees (51%) and business leaders (49%) surveyed say they are not currently using any AI technologies at work, and more than a third of leaders say adopting AI technologies isn't a focus for them at the moment.
However, its potential is certainly recognised with 58% of UK leaders holding the belief that using AI to automate routine tasks can create time for more meaningful work whilst 49% agree it has the potential to make them more productive.
Microsoft states in the publication that AI adoption, like any other digital transformation, must be seen as a process of continuous improvement and should be "approached with transparency, excitement and a healthy scepticism, and guided not just by organisational concerns but by social ones too" – then, Microsoft argues, the UK will be able to "fulfil its potential to be a world leader in AI".  
Clare Barclay, COO, Microsoft UK, states: "If UK organisations are to thrive in the future, we have to evolve and embrace the application of AI."
Speaking at Microsoft's Future Decoded event in London today where the report was launched, Cindy Rose, CEO Microsoft UK, argued that AI will be "critical for the future success and prosperity of the UK". She added: "Looking ahead, I believe AI will be far more game changing than any technology that came before it."