Become an expectation business to deliver next-gen loyalty
By Azlan Raj, CMO, Merkle EMEA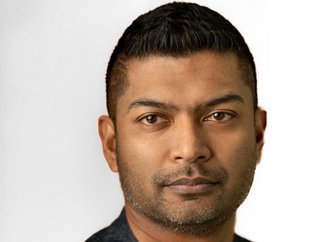 Azlan Raj, CMO, Merkle EMEA
The true winners of next-generation brand loyalty will be those who make customer expectations their management 'north star', says Merkle EMEA's Azlan Raj
We are now living in the expectation age – a time when a brand's ability to deliver against consumer expectations will determine their success in an ever-changing environment.
Consumers now expect a personal and seamless experience across all touch-points, from research through to purchase, tailored to their individual needs. They want the brands they are loyal to, to know them and what they value, and reflect that in the way they operate their business.
Together these aspects have pushed brands to adapt and evolve the way they operate to meet these growing expectations, helping to instil trust and loyalty with their customers, which ultimately will have a positive impact on their commercial performance in the long term.
However, becoming an 'expectation business' is not an easy task to achieve when customer expectations are not only high but constantly evolving. It requires a shift in business strategy and organisational structure, as well as a reset and re-think from business leaders around how to ensure their brand succeeds.
With 66% of consumers saying they care more about experience than a brand's price point, and with 32% stating they would stop using a brand after just one bad experience, the brands that get the customer experience right will continue to thrive, and those who don't will not survive.
Measure what actually matters

In becoming an 'expectation business', the driving force should be how to meet and exceed your customers' expectations consistently, becoming truly customer centric.
As customer expectations change, so will the focus of your business, which may feel like a constantly moving target that is impossible to set expectations against. However, by aligning your brand to a 'north star' that links strategic objectives to measurable business outcomes, becoming an 'expectation business' can become a profitable reality.
Measuring success, however, can be tricky. Sometimes it's possible to choose KPIs that seem like a driver for success, but these can result in distorting the truth or — even worse — can drive your business into the ground.
A great example of this is when a chain of well-known fried chicken restaurants decided to measure success based on minimising chicken wastage. However, when one restaurant branch which was proving to be very successful was investigated further, it was found that the waste cutting solution that had been implemented was also minimising sales by switching the friers off before the restaurant closed. Whilst the business achieved zero chicken wastage, it was at the cost of customer expectations and revenue.
It is essential that brands choose measures based on what desired outcomes they want to achieve — and what will encourage the right behaviours within their organisation, not just based on what can be measured.
Customer satisfaction, retention, and engagement as well as revenue all should play a part in how business outcomes are measured. The customer experience that you deliver needs to be connected and set up in a way to provide a cohesive picture of what's going right or wrong and why.
By measuring the things that ultimately matter, which includes the items that influence outcomes and relationships, you can improve the effectiveness of your experiences in new and innovative ways around your customers.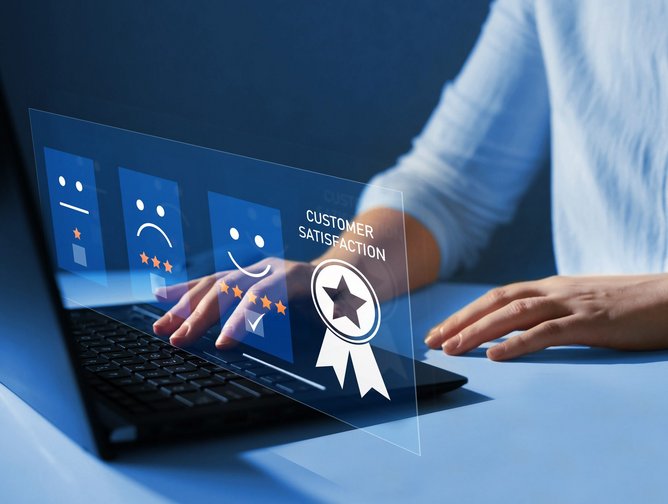 To meet and exceed customers expectations, brands must a align to a 'north star' that links strategic objectives to measurable business outcomes
Next-generation customer loyalty
Shifting consumer expectations, coupled with increasing financial uncertainty caused by the cost-of- living crisis, has meant brands are having to fight even harder to keep customers loyal. Therefore, delivering value, convenience and meeting consumer expectations is now a fundamental.
Today, brand loyalty is one of the most powerful drivers of performance, and yet it is driven by emotion as much as logic. Businesses should be constantly finessing their understanding of what individuals want, as well as the delivery of immersive and entertaining experiences that will build emotional connections.
But it doesn't stop there. There's a level above in the next-generation loyalty game: leveraging your corporate values.
Brands' values need to be genuine, demonstrating to customers that they are more than just words on paper. Corporate values should reflect the needs and expectations of the current customer base, without isolating any new potential customers.
Brands need to communicate and then deliver on promises made to customers through a values-based approach.
Given today's modern consumer, implementing a strong ESG strategy is absolutely fundamental to this, but it also about consumer values relating to convenience, affordability, flexibility, and good customer service.
These are all integral to creating an overall positive customer experience, helping to build strong long-lasting customer relationships.
Looking ahead, the true winners of next-generation loyalty will be those who make customer expectations their management 'north star'. In the highly competitive and fast-changing world we now operate in, keeping up and keeping ahead can be a constant challenge.
However, by aligning strategic objectives to measurable outcomes, measurement can be a very powerful catalyst for change — improving the effectiveness of customer experiences in new and innovative ways that constantly meet the ever-changing needs of consumers.
Once these foundations on which to build an expectation business are in the place, the future doesn't have to feel so uncertain.