Honeywell bets on high-growth markets with new Dubai CEO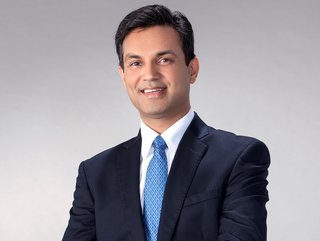 Anant Maheshwari is relocating to Dubai to head up Honeywell's emerging markets' portfolio
Former Microsoft India CEO Anant Maheshwari to lead Honeywell's high-growth region portfolio from Dubai as portfolio aims for US$20 billion revenue by 2024
To truly win at business in emerging markets, you need a leader who not only resides within those markets, but who truly understands them – and can deliver local solutions for local markets.
That may well be the thinking behind Honeywell's new leadership appointment.
Former Microsoft India CEO Anant Maheshwari has been named the new CEO for Honeywell's High-Growth Markets – and will relocate from India to Dubai.
"After seven years, inspired with a growth mindset, it's time for me to move forward… to a different industry, a new geography & a broader role," Maheshwari recently announced on his LinkedIn.

Maheshwari will lead the company's business across a diverse set of geographies in emerging markets, including India, the Middle East, Africa, Southeast Asia, China, Central Asia, and Central and Eastern Europe.
This move comes as Honeywell, a US-headquartered industrial conglomerate with global revenues of US$35 billion, is looking increasingly to emerging markets for accelerated growth – with plans for this portfolio to make up half of its revenues within the next few years – bringing in US$20 billion revenues by 2024.
The company, which raised its full-year profit and revenue forecasts in April on the back of increased sales (net sales grew 5.8% in the first quarter of 2023) is betting big on emerging markets, as aviation returns to pre-pandemic levels and sustainability becomes high priority.
Maheshwari succeeds Ben Driggs, who has led Honeywell's global emerging markets, from the US, for the last 18 months.

Maheshwani is right person to deliver "local-to-local presence"
While Griggs has helped to build and maintain the portfolio for emerging regions, and delivered profitable results, Maheshwari is known for scaling growth quickly in emerging markets.
Including at Honeywell, where, between xx and xx, as President of Honeywell India, he was a key driver in the manufacturer's high-growth region strategy. He spent 12 years with Honeywell, launching new businesses and leading mature business portfolios, before moving to Microsoft India.
During his most recent seven-year stint as CEO of Microsoft India, where he led engagement with policy makers, customers, business partners and industry leaders, Anant led Microsoft India's transformation to become the fastest growth geography for the copay, setting the company's benchmarks for new business models.
"[Maheshwari] is the right person to continue to deliver our local-to-local presence and expand Honeywell's business in controls and automation, software, and digitalisation, and sustainability," Honeywell CEO Vimal Kapur said in a statement.
He is the one to accelerate "our ability to drive profitable development for the company", added Kapul.
A 34-year Honeywell veteran, Indian-origin Kapul was appointed COO just a year ago, before taking the top job as CEO in June.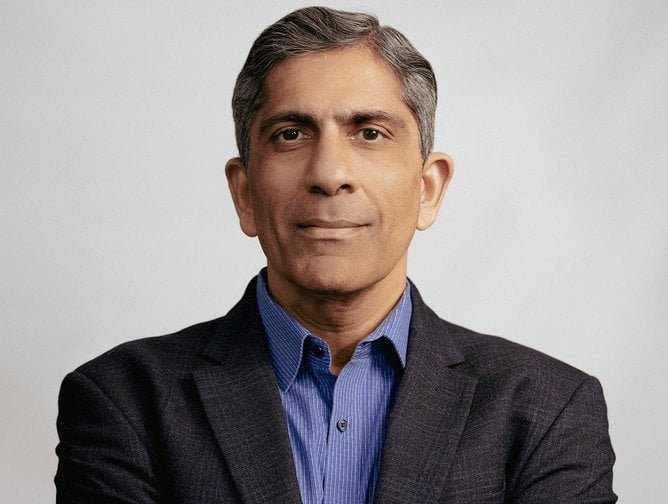 A 34-year Honeywell veteran, Indian-origin Vimal Kapul became CEO in June
Growth of aviation and energy in emerging markets
Speaking in an interview recently, Kapul pointed to high-growth regions as a significant and growing part of the diversified manufacturer's business.
The company, which has a market value of US$140 billion and revenues of US$35 billion, is looking to emerging markets to make up more than half of its revenues by 2024.
"We are looking to hit the US$20 billion revenue mark in high-growth regions by 2024," he said.
From an initiative that began in 2004, focused on China and India, with just US$600 million in revenue, the high-growth region portfolio has accelerated over the last two decades now make up nearly one-third of company revenues.
By the end of 2019, Honeywell revenue from emerging markets hit US$7.5 billion, largely thanks to expansion in the Middle East and Africa as well as a focus on local products for local needs.– something the company refers to as East4East.
Given Honeywell's two largest industries are aviation and energy, and its increased focus on the use of AI in buildings and a return to pre-Covid capacity in the aviation sector, the Middle East and Africa look especially ripe for growth.
Speaking at Davos earlier this year, current CEO Driggs said the Middle East plays a critical role in both industries. "Certainly, it did well in 2022 and we expect to continue for a number of years…. The degree of investment that's being made across the board remains strong, which helps to drive that growth."
******
For more business insights, check out the latest edition of Business Chief Middle East & Africa and be sure to follow us on LinkedIn and Twitter.
You may also be interested in the Business Chief US website.
Please also check out our upcoming event – Sustainability LIVE in London on September 6-7, 2023.
BizClik is a global provider of B2B digital media platforms that cover executive communities for CEOs, CFOs and CMOs, as well as leaders in Sustainability, Procurement & Supply Chain, Technology & AI, Cyber, FinTech & InsurTech. We also cover industries including Manufacturing, Mining, Energy, EV, Construction, Healthcare and Food & Drink.
BizClik, based in London, Dubai and New York, offers services such as content creation, advertising and sponsorship solutions, webinars and events.