8 hot Middle East IPOs to watch as regional deals booming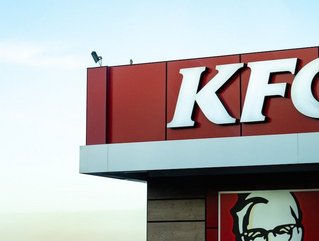 While global IPO markets plummet, the Middle East bucks the slump with 6 of the 10 biggest EMEA offerings happening in the Gulf – here's 8 to watch in 2023
When Dubai-based Empower began trading on the Dubai Financial Market this week, it became the world's largest district cooling services provider listed on a stock exchange.
It also became a bright spot in what is an otherwise gloomy market for new share sales – raising US$724m in an oversubscribed IPO and achieving a market value of US$3.6bn at listing.
This comes as the global IPO market continues to plummet, with year-to-date 2022 IPO raises decreasing 57% YOY – as IPO companies and investors face mountain macroeconomic challenges, market uncertainties, increasing volatility and falling global equity prices.
But the Middle East is bucking the IPO activity slump on the back of high crude prices and strong investor demand.
Middle East bucking IPO slump with increased activity
Middle Eastern IPOs garnered US$18bn this year, representing almost half (47%) of EMEA's US$38.2bn, according to Bloomberg data – with six of the 10 biggest offerings in EMEA taking place in the Gulf in 2022. These were primarily Riyadh, Abu Dhabi and Dubai.
This marks the highest share for the Gulf on record after 2019, when Saudi Arabia's oil behemoth Aramco went public in the world's largest IPO (US$29bn).
The second-highest regional IPO, after Aramco, took place earlier this year with Dubai's main power and water company DEWA raising US$6.1bn in an IPO, followed by Dubai's toll operator Salik, which raised more than US$1bn in September to become the largest MENA IPO in the third quarter.
Among other notable regional IPOs – petrochemicals business Borouge (a joint venture between ADNOC and Austrian chemical producer Borealis); Alamar Foods Company (the largest in Saudi Arabia this year); and the latest – Dubai school operator Taaleem, UAE hospital operator Burjeel, and district cooling services provider Empower.
Future activity looks positive with strong regional IPO pipeline
While Saudi Arabia and the UAE make up the majority of new listings this year, there are also increased signs of future activity in some of the smaller markets of the region, especially Kuwait, Oman and Qatar, according to Brad Watson, EY's Middle East and North Africa strategy and transactions head.
Abu Dhabi, for example, is likely to host three more IPOs this year and has plenty in the pipeline for next year, according to Ali Al Shorafa, Chairman of the Abu Dhabi Department of Economic Development. He told Bloomberg TV that 2023 promised to "be an amazing pipeline" with more than 11 firms "being either advised or in final stages for application approval for the listing on Abu Dhabi stock market".
The Saudi stock exchange (Tadawul) has been buzzing in the last year, with dozens of IPO applications.
Regionally, investor confidence remains high for the rest of the year and into 2023. "We are expecting increased activity in dual listings to tap varied liquidity pools; and continued government divestment processes in the UAE, Oman and other countries, as well as movement from family businesses, which are believed to be planning market entry in different parts of the region," says Gregory Hughes, EY MENA IPO and transaction diligence head.
On the back of this prediction and increased activity in the region, we look ahead and highlight eight IPOs to watch in the last few months of 2022 and in 2023.
1 Americana Restaurants International
This week, one of the biggest F&B businesses in the region, Kuwait's Americana Restaurants opened its IPO subscriptions with dual listings on ADX and Saudi Arabia's Tadawul. As the Middle East operator of Pizza Hut, Krispy Kreme and KFC, 50-year-old GCC-born Americana has grown to be the single largest player in the MENA region and Kazakhstan and according to Chairman Mohamed Alabbar, has earned a reputation of being a "stand-out operator of iconic global brands, with best-in-class digital capabilities, and a track record of breakthrough financial results. Americana is owned by Saudi Arabia's Public Investment Fund and an investment consortium, Adeptio, led by Mohammed Alabbar, founder of Dubai-listed Emaar Properties. The IPO is expected to raise at least US$2bn.

2 Emerging Markets Property Group
UAE-headquartered Emerging Markets Property Group (EMPG) has just raised US$200m in a funding round led by US-based Affinity Partners, as it looks to focus on preparing for an IPO in the near future. The Dubai-based unicorn, which has established itself as the largest and most successful classifieds player in emerging markets, owns and operates several leading classifieds platforms including Bayut and Dubizzle in the UAE and Zameen.com in Pakistan. With the successful closure of this round, the company's focus is now turned towards preparing for an IPO in the near future, "which has always been part of our larger vision", says EMPG CEO Imran Ali Khan.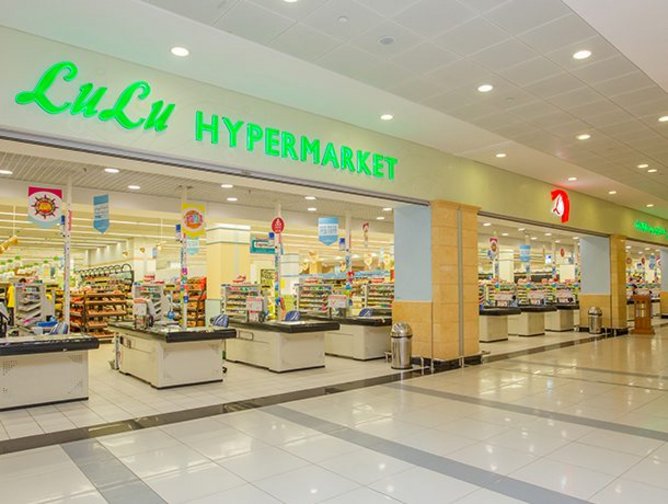 3 Lulu Group International
Earlier this year, Abu Dhabi's Lulu Group International invited pitches for a 2023 UAE listing. The diversified conglomerate, which runs one of the Middle East's largest supermarket chains, is looking to list in the UAE and last month hired investment bank Moelis & Co to advise on the IPO. Considered to be one of the fastest-growing hypermarket chains in the world, Lulu currently operates 239 supermarkets and hypermarkets in 23 counties and employs more than 60,000 people, with plans to enter new markets, including Iraq and North Africa. They also operate shopping malls and other businesses including hospitality, shipping and real estate. The Group, which was valued at US$5bn in 2020, and has annual revenue in excess of US$8bn, has not disclosed the size of the offering. Abu Dhabi sovereign wealth fund ADQ invested US$1bn in Lulu in 2020 to help it expand into Egypt.
4 Abraj Energy Services
Oman-based oil driller Abraj Energy Services has hired EFG Hermes Holding Co, National Bank of Oman and Ahli Bank of Oman to help facilitate its US$500m IPO. Created in 2006, as the drilling unit of Oman energy firm OQ, Abraj owns about 20 land rigs. The firm's offering, which is likely to happen in the first quarter of 2023, could raise as much as US$500m. The share sale is part of Oman's plans to list state-owned companies and revive its stock market. OQ's gas piPelines unit is also preparing for a potential dual listing in Muscat and Riyadh.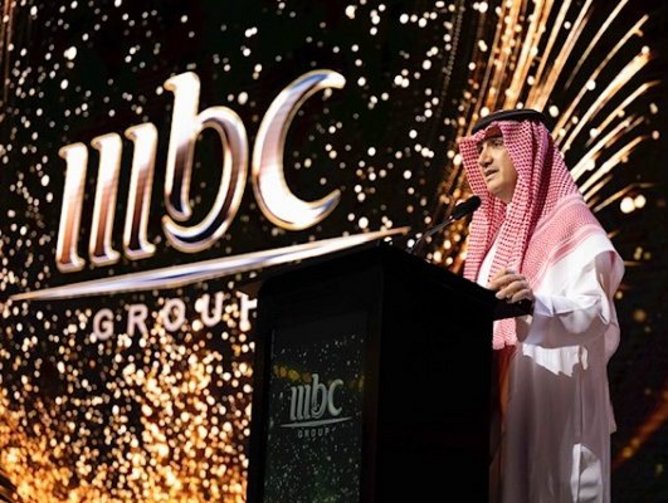 5 MBC Group
Middle Eastern pan-regional broadcaster and streamer MBC Group is currently working with HSBC Holdings and JPMorgan Chase on an IPO. The Riyadh-based broadcaster, which launched in London in 1991 and is 60% owned by Saudi Arabia, has been a force in pan-regional broadcasting in the last three decades with its popular streaming platform Shahid (think 2-3 million subscribers) maintaining market share over rival Netflix. The IPO is expected to be on the Saudi stock exchange (Tadawul).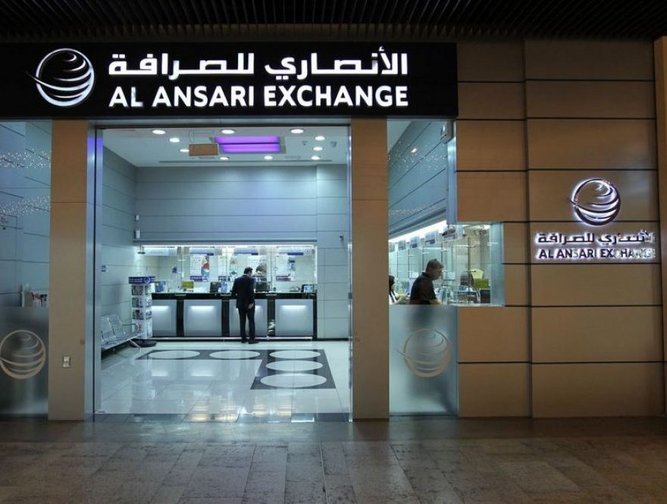 6 Al Ansari Exchange
UAE-based money-exchange firm Al Ansari is considering a Dubai IPO in early 2023, according to Bloomberg. The firm, which held initial talks with advisors EGF-Hermes and Emirates NBC in August about a Dubai listing, has been "evaluating the idea of going public for some time", according to CEO Rashed Al Ansari, but "no final decision has been made yet". Set up nearly 60 years ago, Al Ansari has more than 200 branches in the UAE, making it one of the largest exchange companies in the country. It also offers remittances, services for paying domestic workers, and savings schemes. The company, which has a market share of around 30% as of 2020, rolled out a plan to redesign its physical shops across the UAE, inclusive of smart counters designed to strengthen its digital transformation initiatives.
7 ADES International Holding
Saudi Arabia's sovereign wealth fund, PIF, is studying an IPO of oil and gas driller ADES International Holding on the Saudi Exchange by the first half of 2023, according to Bloomberg. The PIF would seek to raise US$1bn from the IPO, which could value the business, whose clients include Saudi Aramco and Kuwait Oil Co., at about US$5bn. ADES extends oil and gas drilling and production services via its subsidiaries and is a leading service provider in the MENA region.

8 Red Sea Global
While Saudi Arabia's flagship tourism project developer The Red Sea Development Co., which recently rebranded to Red Sea Global (RSG), hasn't yet announced a date to list publicly, CEO John Pagano has indicated that an IPO is on the cards for the giga project – Saudi Arabia's most ambitious tourism project. The Red Sea Project, part of Saudi's Vision 2030 program, will open its first three resorts in the first quarter of 2023, with another 13 resorts under development set to open a year later.