Business Chief brief: 7 things to know this week – Europe
Spain becomes first country to allow menstrual leave, Tesco pilots office space rental in UK, Revolut founder launches AI-led VC fund – latest news Europe
1. Spain becomes first European country to allow menstrual leave
Spain's government this week approved a bill granting paid 'menstrual leave' for women, becoming the first country in Europe to do so. Menstrual leave is currently offered in South Korea, Japan, Zambia and Indonesia. This bill, which must still be approved by parliament, will mean women experiencing period pain can get unlimited amount of time off as medical leave as long as a doctor's note is provided.
2. Mastercard lets customers pay with face, hands
Mastercard has launched a new payment system that lets shoppers pay for goods or services in a store by simply a wave of the hand or smile of the face. The payments giant hopes this biometric checkout programme, a first-of-its-kind technology framework, will help to speed up payments, cut queues and provide more security than a standard credit or debit card, not to mention being more hygienic. Currently being piloted in Brazil, future pilots are being planned for roll-out in the Middle East and Asia.
3. McDonald's to sell its Russia business after 30 years
After three decades of operations in the former Soviet Union, McDonald's announced this week it had started the process of selling off its business in Russia. While the fast-food giant closed stores in March following Russia's invasion of Ukraine, it continued to pay its employees. The Chicago-based company which has 850 restaurants in Russia said that holding on to its business here was no longer "tenable" nor "consistent with McDonald's values". McDonald's opened its first restaurant in Russia in 1990, in Moscow, shortly after the fall of the Berlin Wall. Prior to the start of the invasion in February, McDonald's business in Russia accounted for 9% of revenue and 3% of operating income.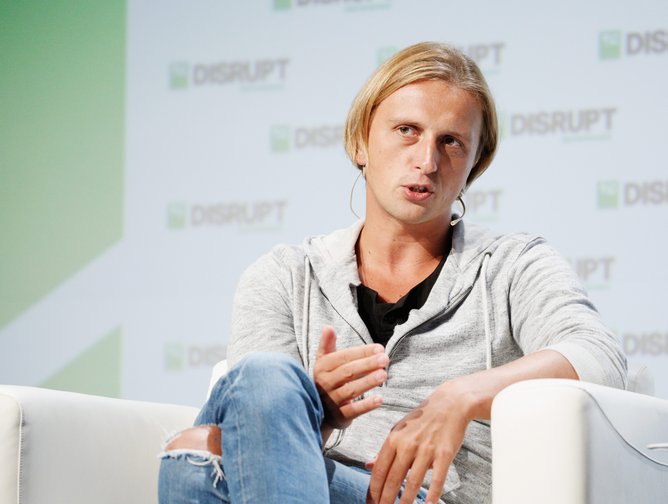 4. Revolut founder to launch AI-led VC fund
Nik Storonsky, the billionaire co-founder of Revolut, one of Europe's most valuable startups at US$33bn, has announced plans to launch his own venture fund. Taking a revolutionary new approach to venture capital, the Quantum Light Capital fund is powered by AI, using technology and systematic strategies to identify earlier stage fast-growing startups. The British billionaire, along with other investors, will invest US$200m into the fund with plans to hire a chief executive to head it up. "We are built as a technology company by a team of tech unicorn founders, quant traders, AI scientists and engineers," the website says.
5. Goldman Sachs announces unlimited holidays for senior staff
US investment bank Goldman Sachs has revealed that its senior staff, including those in Europe, will be allowed to take as much holiday as they want. Junior bankers will still only be entitled to a fixed amount of holiday, however. In a memo sent to staff globally, the bank wrote: "As a firm, we are committed to providing our people with differentiated benefits and offerings to support wellbeing and resilience."
6. Tech LIVE London 2022
Hybrid event Tech LIVE London is set to take place in-person and virtually on June 23-24, at Tobacco Dock London. Incorporating four zones – Technology & AI LIVE, Cloud & 5G LIVE, Cyber LIVE and March8 LIVE – the event convenes the world's leading CTOs, CISOs and VPs of Technology who will discuss their strategies and the future of technology. Among the more than 80 high-profile tech minds speaking at this not-to-miss hybrid event: Aishwarya Srinivasan, Data Scientist at Google, Inderpal Bhandari, Global Chief Data Officer at IBM, Anand Rao, the global AI lead at PwC , Frank Wilde from Oracle, and Lesley Kipling from Microsoft.
7. Tesco pilots renting out office space to workers
Tesco is cashing in on the hybrid remote working model in the UK by renting space to remote workers. The supermarket retailer has announced a flexible working trial in collaboration with office service provider IWG, giving people the chance to use office space created in the chain's New Malden store in London. The space offers desks, co-working areas and a meeting room. This comes hot on the heels of high demand in London in particular for office space to rent, and as supermarkets look for new ways to make money with their physical stores.