CEO offers tips on preparing for unforeseen challenges
By Tomasz Pawliszyn, CEO of AirHelp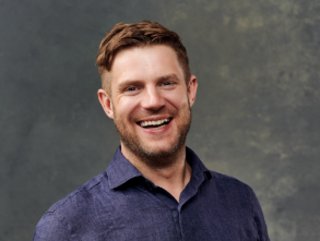 Tomasz Pawliszyn, CEO of AirHelp
Tomasz Pawliszyn, CEO of AirHelp, says the lessons he has learned since the dawn of the COVID-19 pandemic can be applied to most future challenges
The past year and the first quarter of 2023 have been the most successful period in AirHelp's history, with strong financial results and business growth. This comes only 18 months after the company was headed for turmoil in line with several major global issues. First came the COVID-19 pandemic, an unprecedented health crisis that wreaked havoc around the world. Lockdowns strained healthcare systems, shook the hospitality industry, and devastated the travel industry. Furthermore, conflicts such as the war in Ukraine erupted, exacerbating tensions, and causing even more turmoil. These interconnected challenges necessitated innovative solutions in order to navigate an uncertain path ahead.
AirHelp, like many other businesses around the world, found itself in a highly challenging environment in March 2020. Flights were down 89% from the previous year, and most delays and cancellations were deemed ineligible for compensation. The pandemic started, and everything stopped. Organisations' initial reaction was to wait and see, but they quickly realised that this would be a lengthy process. Businesses that were proactive devised plans to restructure and adapt to the unprecedented circumstances. The following are three years' worth of lessons learned that can be applied to most future challenges.
Create a lean organisation
In the pursuit of organisational resilience, the initial focus should be on cost reduction. While tough decisions may need to be made, it is essential to minimise job losses and retain valuable expertise. By restructuring teams and implementing shorter working weeks, organisations can maintain a skilled workforce while optimising productivity. Additionally, promptly cancelling non-essential tools and subscriptions eliminates unnecessary expenses. By embracing a lean organisational model, businesses can lay a robust foundation for adaptability, resilience, and future growth in the face of unforeseen challenges.
Do what you do best
A strategic re-evaluation of business priorities becomes critical during times of uncertainty and financial strain. Businesses must redirect their attention and resources to their core offering, where their true expertise lies, in order to recover and thrive. A recent McKinsey study found that 80% of a company's growth comes from its core industry. Businesses can channel their energy and capabilities towards delivering exceptional value in their chosen domain by focusing on their fundamental strengths. This laser-sharp focus allows them to stand out from the competition and carve out a distinct market position. By removing distractions, resources can be allocated more effectively, increasing productivity and cost-efficiency.
Reimagine operations
In periods of reduced workload, businesses should seize the opportunity to drive future growth. Companies can revamp operational processes, embracing automation for greater efficiency. Streamlining customer services with technology frees up time for more productive pursuits. Bold moves, such as visual rebrands or operational overhauls, enhance processes and vitality. Investing in people through new career pathways fosters a culture of growth. By redirecting time and energy to internal initiatives, businesses unlock potential, improve responsiveness, and elevate the customer experience. Embracing technology-driven solutions optimises operations, while transformative endeavours project dynamism and adaptability.
Diversify – people, places and products
By diversifying their product offerings, organisations can proactively adapt to changing circumstances and better serve their customers. The key lies in expanding focus beyond specific regions or industries. Instead of relying solely on one market, businesses should explore new avenues of growth and opportunity. By doing so, they can mitigate the impact of unforeseen events and create a more resilient business model. For instance, instead of limiting their efforts to a single region, companies can strategically identify emerging markets and invest in their growth. Furthermore, companies should seek to diversify their supplier base, customers, and third-party service providers across geographies in order to avoid single points of failure and increased exposure as a result of regional outages and geopolitical events.
Putting people first through technology
Leadership teams should be cautious about where they invest today. Nice-to-have projects have given way to system improvements, constant modifications, reassessments, and updates. Projects must be tactical, with investments aimed at making a long-term difference. According to a Gartner survey, during the COVID-19 pandemic, 88% of organisations worldwide required their employees to work from home. Technology was critical in enabling remote work and maintaining business continuity. Organisations might want to continue embracing the hybrid model rather than insisting on a return to the office. Employers can branch out geographically with this remote approach, hiring from more locations and accessing a larger talent pool.
From the past to the future
During times of turmoil, such as the Ukraine war and the global pandemic, businesses face unprecedented challenges. To successfully navigate these turbulent times, organisations must remain agile, adapt their strategies, and demonstrate resilience. Businesses must prioritise risk management, scenario planning, and diversification during times of crisis to mitigate the impact of disruptions and ensure business continuity. To overcome the challenges and emerge stronger, organisations must identify new opportunities, explore digital transformation, and form strategic partnerships.
Tomasz Pawliszyn is the CEO of AirHelp