Company rebrands accelerate as transformations pick up pace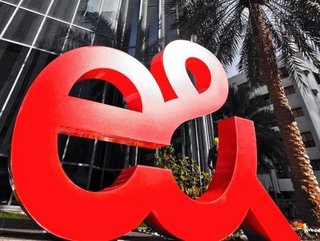 UAE's Mashreq Bank is the latest in a long list of companies rebranding as they adapt to a new business era with new strategies, direction, and purpose
Last week, one of Dubai's leading lenders Mashreq Bank unveiled a new brand identity to reflect its digital transition. This comes as the bank adopts a 'challenger brand status' designed to meet the evolving needs of customers.
Arriving just six months after UAE telecom giant Etisalat Group's rebrand to e&, and a year after Facebook's rebrand to Meta (in anticipation of the Metaverse), Mashreq is the latest in a growing list of companies re-launching their brands in 2022.
Reasons to rebrand – diversification of business to repositioning with purpose
There are numerous reasons why companies choose to undergo a rebrand (be it a change of name, logo, slogan, identity, positioning) – among these a change in ownership, merging or demerging, simplification, diversification of business, or realisation that its original identity is outdated in the context of current operations.
Recently, First Abu Dhabi Bank (FAB) Egypt rebranded to FABMISR after a legal merger of Bank Audi Egypt. While in 2020, A.T. Kearney, one of the world's oldest strategy and management consultancies, dropped its founder's initials (now 'Kearney') as part of a global rebrand. The 80-year-old firm was keen to focus attention on its current personnel and contemporary identity.
However, increasingly, in this new post-pandemic age of business, where digital transformation and ESG reign supreme, organisations are finding their branding no longer represents their purpose, values, and direction – especially true as companies reposition themselves for a digital and sustainable future.
For Europe's fast-growing listed software company Temenos, its recent global identity rebrand – inclusive of a new tagline 'Everyone's Banking Platform' – marks a new era for the 30-year-old tech firm, communicating its vision, mission and strategy.
In a blog post, CMO Martin Haring said "we want to set the industry standard for a modern banking platform, on a global scale, for all kinds of banking players. For large banks, for small banks, for non-banks, for fintechs, for partners, for developers, for everyone."
When Weber Shandwick rebranded at the start of this year, it was specifically to highlight its diverse capabilities – which have grown exponentially over the years but are not necessarily visible to the world. The rebranding – The Weber Shandwick Collective – helps articulate the full breadth of services offered by the global agency and heightens the "power of bringing multi-branded integration with new ideas," says CEO Gail Heimann.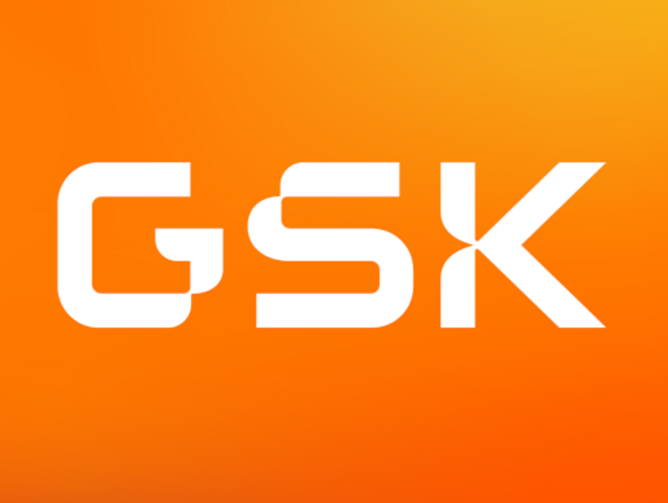 Multinational pharma firm GSK is another case in point. The company rebrand, which happened earlier this year ahead of demerging from its consumer healthcare business, reflects the transformation of the business and strategy towards innovation, science, and technology.
While the rebrand retains the brand name and well-known orange colouring, everything else about the logo and brand assets is new – inspired by imagery found in biosciences, and ultimately reflecting its R&D focus on the science of the immune system, human genetics, and advanced technologies.
As Georgie Wiltshire, GSK's brand implementation lead told Marketing Week, "If we think of Apple or Tesla in their industries, that's where we want to be… the science and tech leader in the pharma industry."
Embracing leading and emerging technologies – diversifying
The turn towards the technology space is an increasing reason why organisations are choosing to rebrand in the post-pandemic era, as they embrace leading and emerging technologies, undergo digital transformation, and look to diversify.
For example, in January, the AirAsia Group announced a rebrand as Capital A to reflect its transformation from an airline into a one-stop digital travel and lifestyles services group.
For UAE's Etisalat Group, the rebrand earlier this year to e& marks its transformation from "a telecom company founded more than four decades ago in the UAE into a global influence in digitalisation," Sheikh Mansour Bin Zayed Al Nahyan, Deputy Prime Minister of the UAE said at the relaunch.
The identity change to e& better reflects the group's positioning as a technology and investment conglomerate, as it looks to capitalise on the opportunities presented by the ever-evolving technology landscape – looking beyond basic telecom services to include gaming, health, and insurance offerings.
The company's new strategy features four main business pillars including Telecom, e& life, e& enterprise, and e&capital.
According to Etisalat UAE CEO Masood Sharif Mahmood, Etisalat UAE's refreshed brand identity "signifies our strong technological capabilities coupled with our extensive telco expertise and highlights our robust UAE strategy ambitions."
It's a similar story for Mashreq, one of the UAE's oldest privately-owned banks, which this week rebranded as part of its plan to realign its offerings as a digital-first financial institution and lead the evolution of digital finance.
The new brand positioning comes as the Dubai-listed lender adopts a 'challenger brand status' and takes a digital-first approach to building a new BaaS approach.
The new brand slogan, Rise Every Day, recognises not only where Mashreq has come from, but where it is going "in the context of today's rapidly changing and ever more complex digital world," says AbdulAziz Al Ghurair, Chairman of Mashreq.
4 more rebrands in 2022
1. Dunkin' Donuts to Dunkin' Earlier this year, Dunkin' Donuts officially became Dunkin'. The brand has become synonymous with donuts, so much so that it no longer requires the word 'donuts' to resonate – modernising the experience for customers.
2. AB InBev Earlier this year, the world's leading beverage manufacturer unveiled a new logo and visual brand identity aimed at reflecting its new global purpose: 'We dream big to create a future with more cheers', with a new symbol representing the clinking of glasses connecting directly to the purpose.
3. Calm Following the growth and evolution of CALM with new products, services and initiatives, the suicide prevention charity rebranded, using the CALM acronym in a concept that can spell out lots of different touchpoints "from bringing people together to fight for change, to helping someone in crisis – all in the same brand."
4. Fujitsu Recently, Fujitsu secured the prestigious iF DESIGN AWARD 2022 for its corporate brand identity following its brand identity rebrand last year. Traditionally, an IT company providing technology to help customers succeed in business, the Japanese firm is transforming itself into an "SX company that will work with its customers to promote solutions to social issues by making full use of digital technology," according to Susumu Takahashi of the Brand Identity & Engagement department.