Deloitte US Chief Purpose Officer on driving impact at scale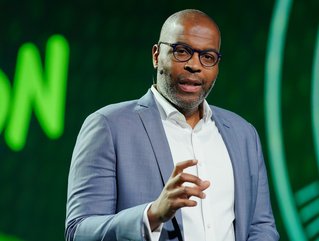 Deloitte US's Chief Purpose Officer Kwasi Mitchell on what drives him, how his leadership has evolved, and why purpose is a business imperative
Kwasi Mitchell believes everyone has a perspective worth listening to. It's a belief he has held since childhood, and one that has fundamentally shaped his life and career – which includes 15 years driving impact at Deloitte US.
"I'm a firm proponent of everybody being treated with kindness and respect," Kwasi tells Business Chief. "I believe everyone has a perspective worth hearing and giving them the time and energy to express that perspective is important."
This style of leadership is one that has no doubt propelled Kwasi to his current role as US Deloitte's Chief Purpose Officer, a role he feels privileged to inhabit given his long-held desire to give back.
"Impact has always been embedded in me," says Kwasi, whose grandparents were huge proponents of 'whatever you do, give back'. However, it was in fourth grade – after being taken under the wing of a chemist and set on an entirely different path to any he would have otherwise known given his family's socioeconomic status – that Kwasi realised he would always have the need to "pay it forward."
From his first day at Deloitte, in 2007, Kwasi was engaged in impact-related activities external to his day job – giving back to the community through pro bono engagements, and leading DEI and workforce development programs within the firm.
Kwasi led diversity, equity and inclusion for Deloitte's largest business, consulting, for many years before being given the opportunity two years ago to lead purpose for the largest professional services firm on the planet.
Kwasi recalls that while leading DEI for the consulting business, he was interviewed by a team established to research setting up a purpose office. "I talked to them about the magnitude of the things they would need to assemble to get this right, and then ended the interview, wishing 'good luck' to whoever they found for the role," he says.
That person turned out to be Kwasi – "be careful what you wish for," he says – and over the last two years, he has not only built Deloitte US's Purpose Office, and shaped his own role as Deloitte's first-ever Chief Purpose Officer, but pioneered a path to corporate purpose – embedding Deloitte's purpose into the firm's business strategy and recently unveiling a US$1.5bn social impact investment aimed at fostering a more equitable society.
With this 10-year investment, Deloitte is working with leaders, organisations, and communities to help build pathways for social mobility and economic prosperity, with a focus on three areas – education and workforce development, financial inclusion, and health equity.
"My purpose is to drive impact at scale for societal issues, but also to enable our more than 110,000 professionals to engage in purpose-driven work that is meaningful to them," says Kwasi.
Following the launch of this investment, and two years into his role as purpose leader at Deloitte US, we caught up with Kwasi to talk leadership, challenges, and what businesses need to do to successfully embed purpose.
As a Deloitte Principal for 15 years, and Chief Purpose Officer for the last two, how has your leadership evolved?
At Deloitte, we have this thing called 'business chemistry', and I take the assessment every two years to see how my leadership has evolved. Through and through, I'm a logic and a process person. I'm like, 'I've laid this out and it's self-evident that this is the direction we need to travel'. However, that doesn't work with purpose, or with DEI.
Therefore, my leadership skills have evolved from the standpoint of, how do you take people in a partnership structure with several different generations within the workforce along on a journey that ensures they all feel heard and respected and knowing that logic may not matter as much as giving them 15 minutes to share a perspective with you. I have become much more of an integrator in my leadership style and a coalition builder.
However, the core aspects of who I am as a leader haven't changed – I believe everyone should be treated with kindness and respect, and that everyone has a point of view worth listening to. It just doesn't mean it is core to our strategy.
Does working in Purpose require any other specific skills?
For somebody working in Purpose, it's essential they work with honesty and authenticity. People talk increasingly about how CEOs should now be interacting and leading with authenticity, and while I think that's true, I also think CEOs can get away with having a business grow aggressively. But in a role like purpose, being able to lead authentically and stay true to the power are essential if you want to make sure you get people on board.
What do you consider the most challenging aspects of your role?
The things we deal with in Purpose are highly personal to a lot of people – and having to craft a vision and path forward that requires focus also requires us to say 'no' to some worthy causes at times. This is the biggest challenge for me – remaining neutral and impartial, even on some causes that are fundamentally important and incredibly worthy but are not aligned to our strategy.
How do you use data in your role?
Data is incredibly helpful for my role. There are various mechanisms that we use now to collect data in a variety of ways that we are continually trying to improve – from aspects of different media monitoring to using our annual talent survey which asks questions that are affiliated with purpose. We have started a community of several thousand of our people and we use this as a sensing and ambassador team that not only takes purpose into their respective day to day but also helps to shape our strategy based on the things that are important to them.
The data piece is particularly key when we start to think about different aspects of political and social issues, trying to get a sense of not just what our own people feel but wider society as a whole – because there are times with specific issues when a particular community might be more vocal than another and that might lead people to think that there is consensus when clearly there isn't more broadly.
Tell us about Deloitte's purpose strategy, and why it's so important?
We have laid out a systematic and consistent approach to how we engage and give back to our communities. It's an approach now embedded into our business strategy, so it's not leader dependent. We have put an infrastructure in place that will outlive me and other leaders.
We are taking a hyper-focused and wholly collaborative approach that focuses on a smaller subset of investments and on building coalitions – ensuring we work with leaders who are more proximate to the issues we are trying to solve, and who have experienced these challenges first-hand. To drive change, it is crucial to work with people who are embedded in those power structures or give them access to become involved in them.
We acknowledge that no organisation, not even ourselves as the largest professional services firm on the planet, can solve the deeply rooted inequities in our society. To help drive collective action across private and public sectors in the areas that we are focused – namely education and workforce development, financial inclusion, and health equity – we must collaborate and build coalitions.
This investment supports community-driven change by strengthening local efforts, bringing together key decision-makers and facilitating collaboration. It's powerful.
Are you seeing enough companies successfully embed purpose into their core business strategies?
The jury is still out. I think most organisations are being thoughtful as to what their purpose is and what impact they want to have for all stakeholders. The intent is there, and it is meaningful intent, but I think leaders are realising the difficulty of the process. To embed purposeful thinking in all aspects of a business that is 50,000 or 100,000-strong, like we are, is incredibly challenging.
It will be interesting to see how this pans out in the economic headwinds. With a possible recession on the horizon, the test will be whether in later years organisations continue to live up to the values and commitments they have started to make.
What are the common pitfalls businesses make when embedding purpose?
Overpromising. We need to be clear about the things that we can do as business leaders, and I think it's important for us to realise that we cannot do things alone. It takes a village to attack and really solve things. We cannot over-commit or become over-confident, and we must collaborate and build coalitions.
The other common mistake businesses make is trying to be all things to all people. When you think about purpose and having impact, it's got to be tied to your core skill-set as an organisation. It's got to be tied to what you are known for and respected for, and if you step sideways from that or get out of that particular swim lane, it becomes really challenging to both have an impact, and to be taken seriously.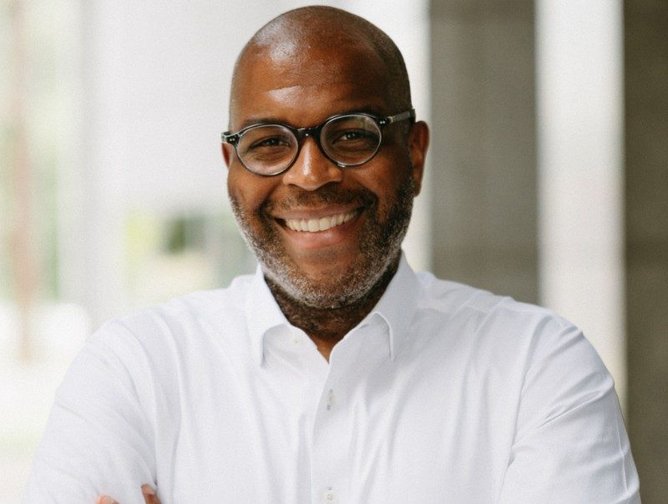 EXECUTIVE CV: Kwasi Mitchell
As Chief Purpose Officer at Deloitte US, Kwasi Mitchell is responsible for leading the organisation-wide strategy that powers Deloitte's commitment to purpose and drives a broader impact for its clients, people, and the communities in which it operates. Kwasi built and oversees the firm's first dedicated Purpose Office focused on addressing some of the world's most complex societal issues, supports clients on their journeys to becoming purpose-driven organisations, and engages employees to live their purpose daily.
Kwasi built and oversees the organisation's first dedicated Purpose Office focused on addressing some of the world's most complex societal issues including diversity, equity and inclusion, sustainability and climate change, education and workforce development, and technology trust ethics.
Kwasi also owns the firm's CSR function and oversees Monitor Institute by Deloitte which works with non-profit philanthropies and advises them on their corporate strategy. "This brings best-in-class thinking to what we do based upon what is observed and also serves as a model for others," he says.
Prior to being named Chief Purpose Officer, Kwasi was the DEI leader, the pro bono and social impact lead for Deloitte's 50,000+ Consulting practice. He has served as a Principal at Deloitte US for 15 years.
Kwasi has a PhD in inorganic chemistry from Northwestern University, an MBA from Drexel University and sits on the board of several national and global non-profits focused on building a more equitable society.