How people-focused firms retain talent, as turnover grows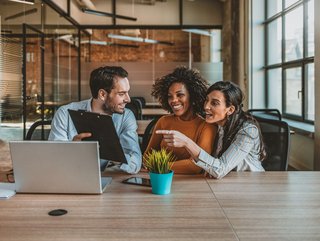 With two-thirds of HR leads estimating employee turnover to be higher than usual in 2022, Mercer's latest report reveals what firms can do to retain them
The Great Resignation is real, and expected to get worse, with more than two-thirds (62%) of HR managers estimating employee turnover to increase this year, more than ever before, according to Mercer's Global Talent Trends report for 2022.
This aligns with just-released research from CIPD, which reveals that one-fifth of the working population in the UK – equal to 6.5 million Brits – could resign in the next year, with better pay and benefits the most common motivator behind a job move.
Mercer's report found similar, with company reputation, benefits, pay and flexible working motivating factors. Some 62% of employees said they would only choose companies that offer remote or hybrid work.
To combat this, and retain valuable employees, almost all organisations surveyed in the Mercer report reported planning a company-wide transformation, with more than a third (36%) introducing a strategy designed to promote the mental health of their employees this year.
"A fundamental change in people's values underpins a structural change in the labour market," says Kate Bravery, Global Leader for Advisory Solutions & Insights at Mercer.
"The pressure on companies to make a contribution to society that reflects the values of their customers, employees and investor, has increased. The challenge is to make progress here while managing inflationary pressures, adapting to new crises, and grappling with different models of the future of work."
So, what can companies do? And more importantly, what are the organisations that put people first doing, and how can you learn from them?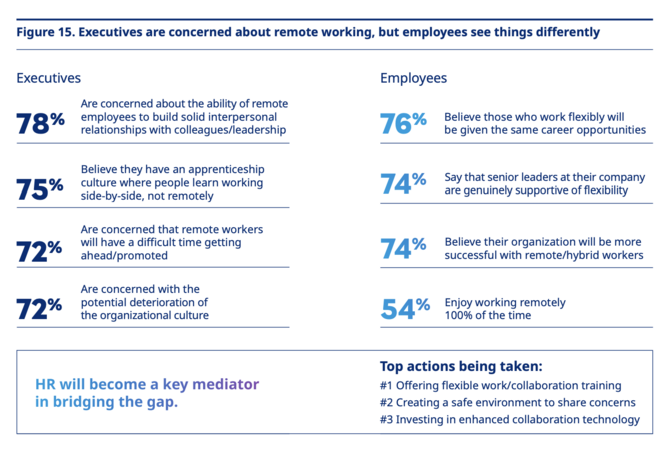 Putting employee health and wellbeing first
In light of the pandemic, not only are employees more stressed but they are prioritising their wellbeing. Four out of five (81%) employees say they feel threatened by burnout this year, in large part due to not feeling sufficiently rewarded for their work.
Increasingly, employees consider mental health support and initiatives a basic requirement to remain working and committed. The message is loud and clear with executives expecting HR initiatives around employee health to deliver the second-largest ROI over the next two years, after re-skilling.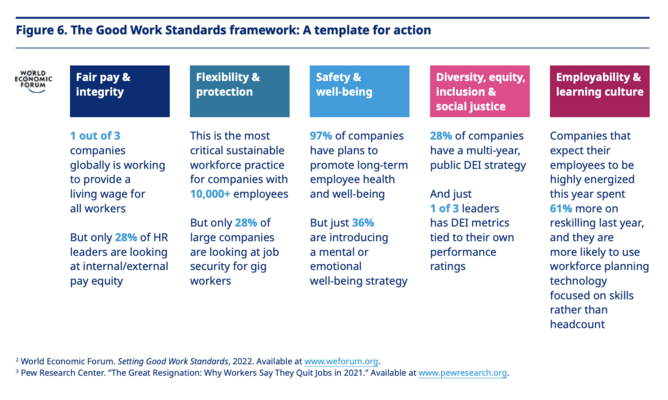 Redefining purpose and following an ESG agenda
After job security, a company's brand and reputation is now the second most important reason for an employee to move to a new employer, reveals the report. Therefore, companies must remain relevant, and adapt to the changing values of employees. Increasingly employees want to work for firms that reflect their personal values – 96% expect their employer to follow a sustainability agenda and take ESG factors into account.
The firms that put core values into action and show attitude through business goals, labour standards and investment strategies will ultimately have better business outcomes and retain staff.
Flexible working options
Reliable companies recognise the value of partnership rather than leadership and do so by evolving their return-to-work strategies into sustainable models for the future of work.
The report finds that more than half (62%) of employees would only work for a company if they had the opportunity to work remotely or in a hybrid working model, while three-quarters (74%) believe their company will be more successful with remote and/or hybrid forms of work. However, 72% of executives worry about the impact of remote work on organisational culture.
According to Bravery, the future of work will only be successful "if all employees feel that they are treated fairly and as equals". Firms that listen to their employees and are open to new working models, for example, assigning employees based on their skills instead of rigid job descriptions, or being open to flexible or shared roles, will find retaining staff easier.