Magrabi Retail Group CEO Yasser Taher on his Vision 20:25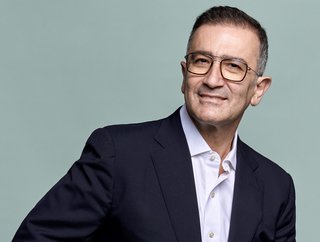 Yasser Taher
The Middle East's leading luxury eyewear retailer Magrabi is transforming the category with smart expansion and workplace diversity, says CEO Yasser Taher
When Yasser Taher was appointed CEO of Magrabi Retail Group earlier this year, few were surprised.
As the former COO working closely alongside ex-CEO Amin Magrabi for the last 14 years, Yasser has been instrumental in building the leading luxury eyewear retailer across the Middle East – with a network of more than 140 stores and 1,500 employees.
Credited with transforming Magrabi from a hospital-based operation to a leading retailer, Yasser – who joined the company as GM GCC in 2000, becoming COO in 2009 – has spent more than a decade successfully implementing retail best practices and driving the store expansion programme regionally.
Not only has he led the proliferation of bricks and mortar stores regionally – from 40 in 2000 to 150 today across KSA, UAE, Qatar, Kuwait and Egypt – but he has ensured profitability of every store in every country.
"They always say that to be an international retailer, you must prove that you are profitable and not just existing. Well, here we are," Yasser tells Business Chief.
He has also driven the retail group's growing omnichannel presence, and been instrumental in powering its growing portfolio, driving the evolution of the group (which offers more than 127 luxury and lifestyle brands) into an own-brand company.
Last year, he successfully piloted and launched a second lifestyle banner, Doctor M, and further led the launch of the company's manufacturing business, opening its first standalone, fully owned ophthalmic lens manufacturer in Dubai.
These launches are all part of the company's transformation, as it looks to disrupt the category, develop successful Own Brands, accelerate regional expansion, and ultimately go global.
Vision 20:25 – to go global
Yasser's vision for the future of the Magrabi Retail Group is crystal clear, and ambitious – with plans to double revenue by 2025, roll out 40-50 stores regionally annually, and double the current production of two million contact lenses per year by 2025.
Eventually, plans are to take the group global, and to the public markets, though not until 2025, says Yasser, adding that the Group is working on an IPO readiness initiative to be completed by the end of 2024.
"We want to become the world's leading luxury eyewear retailer," he declares. "We are transforming this family business to become a world-class business group."
And as the newly appointed CEO, the first non-family member to take the company helm, Yasser says it is his responsibility "to unlock the opportunities that can enable us to transform the Magrabi Retail Group into a global leader."
Yasser attributes such ambition in part to the Covid-19 pandemic, which he says has given the company an opportunity to shift focus and build back better – and the productivity has become 10X better than before the pandemic, he says.
"The pandemic allowed much discovery, pushing us all outside of our comfort zones to discover new things – new ways to work, collaborate, and be productive. One of the key fundamentals we learned is that agility is essential, as is the necessity to innovate, transform and evolve."
Ambitious retail rollout strategy
Central to the Group's transformation is its new mission statement: 'Re-envisioning the world of eyewear by empowering the lifestyle of millions' – which Yasser explains is about moving beyond the traditional approach of selling eyewear.
"We want to change the way people shop for eyewear, to transform the category from one that is classified as a must-have to a want-to. We want to remove all friction from the customer journey, empower the customer, and create an enjoyable experience," he says.
"We want to innovate and transform the world of eyewear, introduce new brands, new banners, new products, and services, and create differentiated store concepts, online, offline and omnichannel. We want to give the power of choice to our customers, educate them, and simplify the shopping experience."
Yasser points to Magrabi's ambitious retail rollout strategy, which includes investment of US$100 million across 200 store projects in KSA, UAE, Qatar, Egypt and Kuwait from 2023 to 2025, including the rollout of 35+ new Doctor M stores each year, with the potential to reach 300 stores regionally.
"For 2023 and 2024, the key focus is on rolling out the existing activity around the company's new brand, Doctor M, as well as the big re-branding of the Magrabi banner, which is moving upwards to become a luxury optical retailer," says Yasser.
Describing the strategy as "ambitious but feasible", Yasser says the company is investing in talent, capacity, tools and technology to ensure the strategy will be successfully implemented and is confident about the return of these investments.
Such confidence comes not just from the company's full vetting, evaluation, and piloting of projects, but also from its data-driven strategy, where they take dozens of data points, from demographic to social, and use AI models to look at current revenue of the stores – where they are and then highlight other catchment areas that fit those.
"The rollout strategy might look quite ambitious when you look at the global economy right now," says Yasser, "but we have a solid economy here in the Middle East. There is a strong appetite around investments fully backed by government programs."
Social advocacy and gender balance high on the agenda
Yasser's strategic vision is not just about the numbers, though. The company has ambitions to become a social advocate, with plans to roll out a CSR programme and various social impact initiatives.
The company has set ground-breaking targets for gender equality and fair practices, including the ambitious goal of 50:50 gender equality throughout, from board to shop floor, by 2025.
And they are already smashing this, with the executive team, senior leadership team, and board already gender-balanced.
It is such diversity in the workforce that Yasser finds truly motivating, and what gets him out of bed in the morning is seeing and collaborating with his team, whether at headquarters or in the stores.
"My leadership style is simple," he says. "I am one of the team, a true team player, and I see my role very much focused on facilitating my team – from selecting the best members, to developing them, empowering them, and giving them enough agility and freedom to make decisions, and also make mistakes."
Yasser points to the traditional leadership mindset of needing to police and micro-manage team members as redundant, and believes that CEOs who are unable to embrace this change will find the future of work tough.
"You have to trust your team," he says.