Meet the ex-CEO: Reed Hastings of streaming service Netflix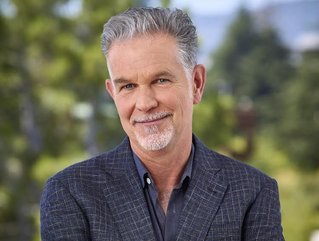 As Reed Hastings steps down as CEO of video streaming giant Netflix, we profile the tech pioneer and his co-replacements Ted Sarandos and Greg Peters
The show may be over for Netflix co-founder Reed Hastings but the final credits are yet to roll on the epic streaming service platform. It may have been a challenging 2022 for Netflix but the company did receive the welcome news that it had added 7.66 million subscribers in Q4 – putting it ahead of analyst predictions.
In a way, it's the perfect way for Hastings to beat his anticipated retreat from the company that became synonymous with online streaming, some 25 years after its inception. Back then, in 1997, Hastings and co-founder Marc Randolph spotted an opportunity – combining the new technologies of DVDs and the internet to offer a simple postal service for movie rentals. Brick and mortar stores like Blockbuster never stood a chance.
Incredibly, it was another decade before Netflix became the on-demand streaming service 230 million global subscribers know and love. It began producing its own content back in 2013 and now more than half of the shows on the US site are Netflix Originals.
Obviously, Netflix's dominance did not go unnoticed, with Amazon, Apple, Disney and a whole host of creator / streamers coming online in recent years. Coupled with tough economic times, this competition led to the first real wobble from Netflix as it started to shed subscribers in April 2022. Now Hastings has reversed that worrying trend (via a combination of great content, cheaper subscription packages and clamping down on shared passwords), he can ride off into the sunset like John Wayne in The Shootist. Well, at least take the role of Executive Chairman.
Who is taking over as the new CEO of Netflix?
Taking the reins will be existing co-CEO Ted Sarandos and COO Greg Peters, who will share co-CEO duties. Many tech firms have tried the co-CEO model (SAP, Oracle, Salesforce to name a few) but with limited success, so it will be interesting to see how this double-act approach works at Netflix.
Sarandos and Peters knew this day was coming and the board had been planning this succession for years, but they could not have imagined the torrid time they have faced in the last 12-18 months.
Hastings described it as a "baptism by fire, given Covid and recent challenges within our business" in a blog post.
Sarandos joined Netflix in 2000 and as Chief Content Officer was responsible for Netflix's original programming. He became co-CEO in 2020.
Peters joined Netflix in 2008 as International Development Officer, becoming COO in 2017.
It is easy to see the global impact of Netflix when you take a close look at some of the eye-watering stats, especially when it comes to TV series – Netflix effectively gave birth to the binge-watch, box set method of consumption.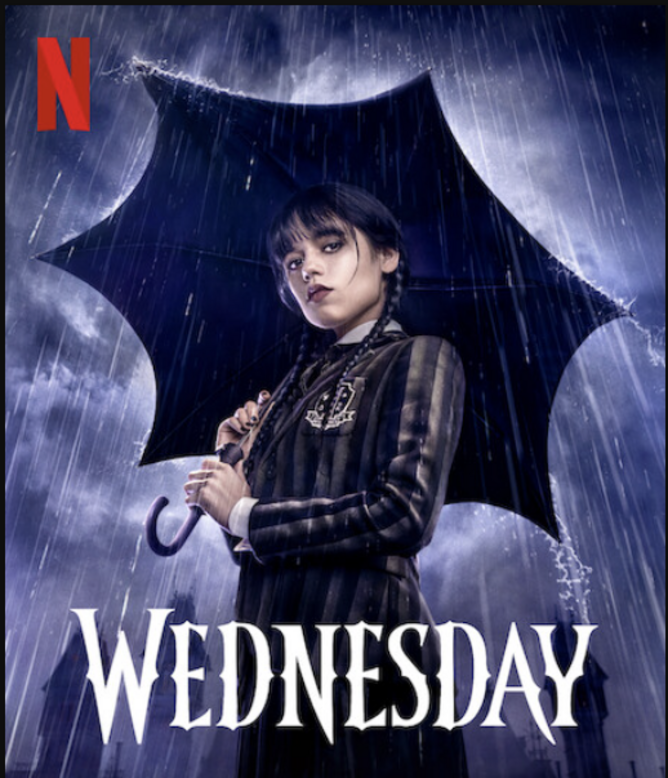 Here are the Top TV Series based on Netflix's own reported total hours of viewing in a show's first 28 days on the platform:
Squid Game, Season 1 – 1.65 billion hours
Stranger Things, Season 4 – 1.35 billion hours
Wednesday – 1.24 billion hours
Dahmer – 856 million hours
Money Heist, part 5 – 792 million hours
It is hard to fathom those figures but Squid Game, for instance, was watched an average of 59 million hours per day.
With the current Addams Family spin-off Wednesday proving a runaway success, it looks like Netflix is one 'show' that will run and run.
So what next for Hastings? Well, with an estimated personal fortune of around US$3.3bn and now in his early 60s, we think he might just have earned the right to chill, although previous stints on the board of Microsoft and board of directors at Facebook mean the tech sector may not have seen the last episode in his glittering career just yet.