Top 10: Procurement & Supply Chain LIVE speaker highlights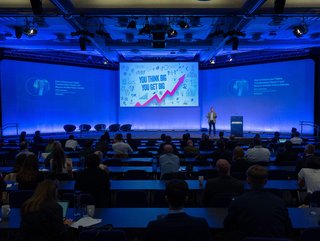 Global industry leaders descended on London for a two-day conference dedicated to shaping the future of digital procurement and supply chain
Procurement & Supply Chain LIVE London saw international industry experts head to the UK for a two-day conference of keynotes, panel discussions and fireside chats.
Held at the impressive Queen Elizabeth II Centre overlooking the Palace of Westminster, home to the UK Government, more than 60 heavyweight speakers tackled the major issues of the day – from risk and resilience to the cost of living crisis.
Procurement and supply chain professionals have been dealing with unprecedented disruption and digital transformation for the last few years and while this has proved challenging, it has also been a time when these leaders have proved their worth.
Scott Birch, host of the main stage and Chief Content Officer at organisers BizClik (publisher of Business Chief), picks his top sessions from the event.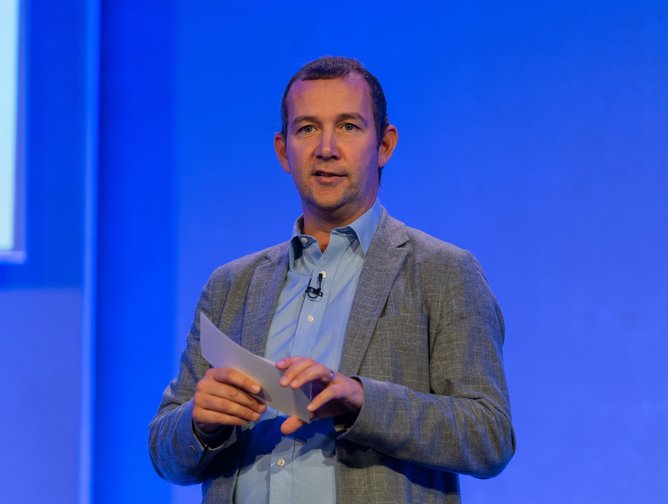 Nick Jenkinson, Chief Procurement Officer, Santander
An appropriate start to the event saw Nick Jenkinson have to push back his keynote due to multiple disruptions – including a white swan event (his train had to stop as there was a swan on the tracks). Nick delivered his usual key insights, having led award-winning transformations and having held roles at seven companies across seven industries.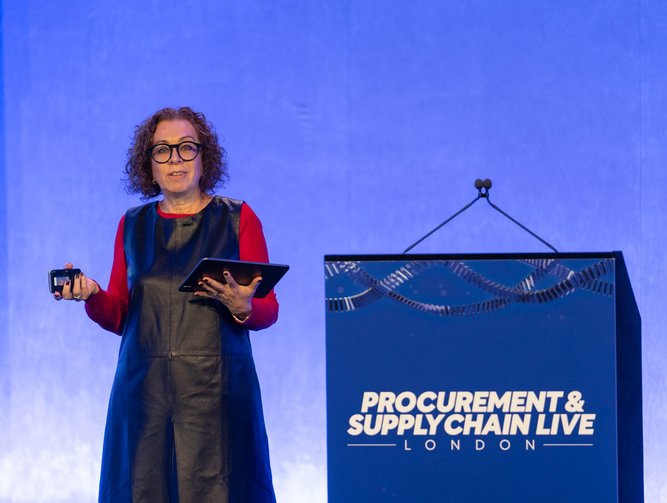 Alisa Bornstein, Vice President, Visa Europe Sourcing - Visa
At the beginning of her session, Alisa was shrouded in darkness, and she gave a suitably dark prediction for the economy in her session titled Procurement Strategy: Managing Economic Downturn and Getting Ready for Recession.
With more than 25 years of experience in senior and CPO roles, Alisa shared her knowledge and expectations with an enthralled audience. Recession is going to happen, she says, so procurement leaders need to prepare accordingly.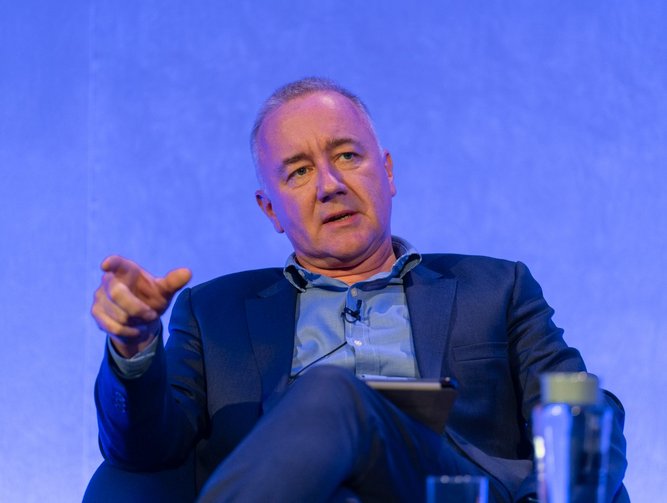 Jim Townsend, ex-Chief Procurement Officer, Walgreens Boots Alliance
Jim is one of those engaging speakers that demands attention. Always clear and forthright with his views, Jim shared his extensive global experience as the former CPO of Walgreens Boots Alliance and shone a light on how the procurement community has handled severe shocks and disruptions. As well as this keynote, Jim also took part in the closing panel discussion on digital transformation.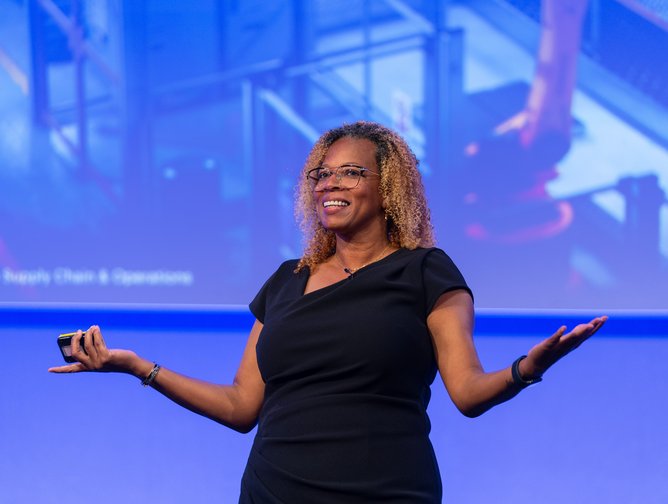 Nedra Dickson, Managing Director, Global Supplier Inclusion & Sustainability Lead, Accenture
Nedra leads Accenture's Global Supplier Inclusion and Sustainability Programs across 21 countries and her passion came across big time in this energetic presentation.
Nedra oversees Accenture's procurement and client opportunities with diverse-owned businesses globally and is credited for expanding Accenture's dedicated global diverse supplier mentoring program in seven countries.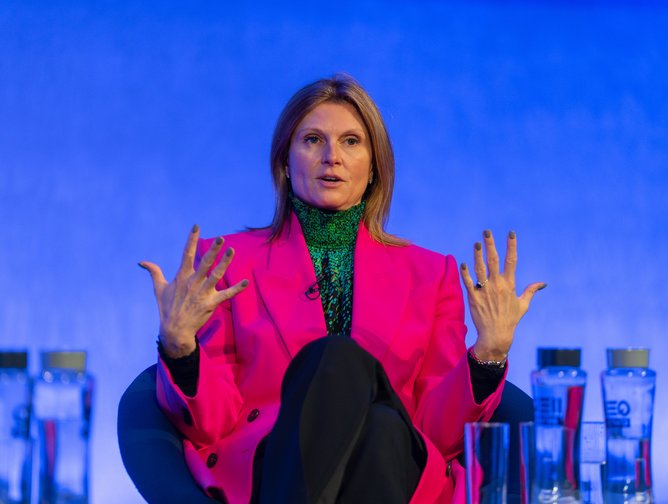 Jennifer Bisceglie, Founder & CEO, Interos
Jennifer is a regular speaker at BizClik events, extolling the strengths of Interos – the dynamic supply chain risk management and operational resilience company.
Jennifer and Interos have disrupted the traditional supply chain risk management discipline, bringing 24x7 real-time visibility into every supplier at every tier and at every location around the world. This fireside chat saw Jennifer share her take on compliance challenges and the role of technology in mitigating supply chain risk.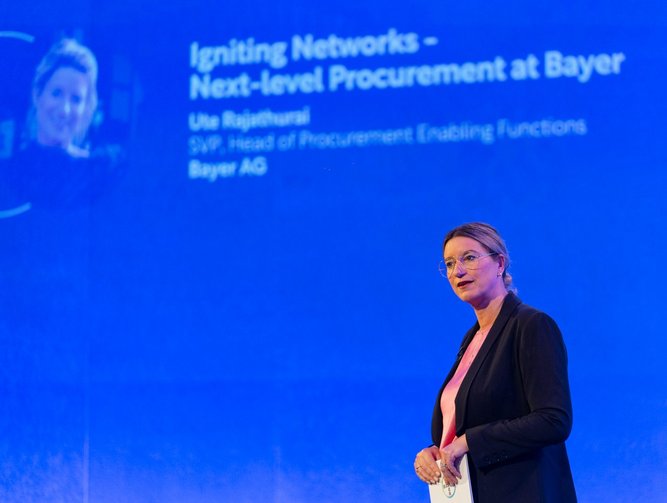 Ute Rajathurai, SVP, Head of Procurement Enabling Functions, Bayer AG
Ute Rajathurai is Head of Procurement Enabling Functions & Chair of Indirects Council at Bayer, where she has worked for close to 20 years, and led several transformation projects. Ute shared her experiences of the Bayer Procurement transformation, and glimpses into the strategy and future direction of the procurement team.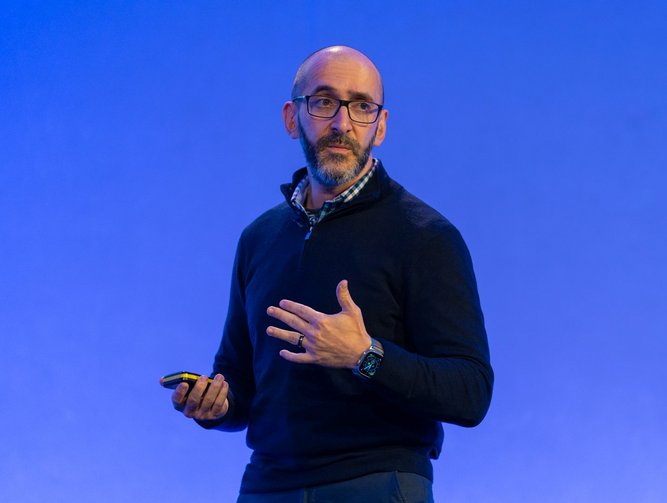 Gary Levitan, Global head of Procurement, Supply Chain, and Contingent Labor, WeWork
Gary is a veteran supply chain leader with a deep passion for Corporate Social Responsibility and Sustainability, which became clear during his in-depth presentation titled Procurement Digitization: When one platform isn't enough. This is certainly one to watch again to really appreciate the level of detail in Gary's slides, as he outlined the supply chain technology landscape and shared his own take on how to simplify this often crowded and complicated arena.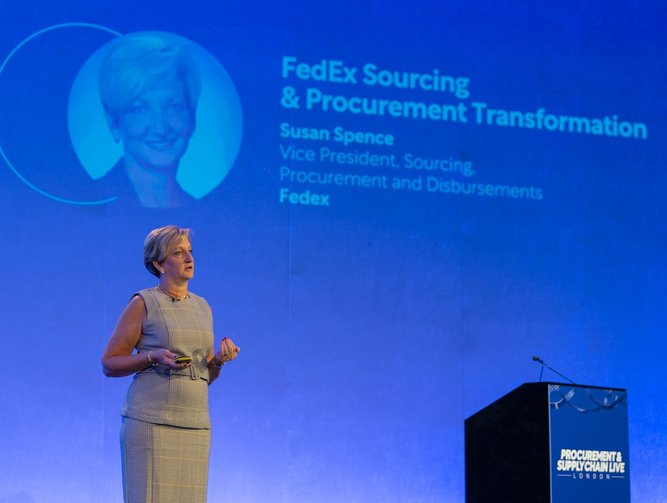 Sue Spence, Vice President, Sourcing, Procurement and Disbursements, FedEx
Sue delivered a brilliant overview of her role in the sourcing and procurement transformation at FedEx. An honest and frank account, it was easy to see how Sue managed to get buy-in for the mammoth tasks she faced as a 'newcomer' brought in to transform the function. With around US$17bn of annual spend, Sue plays a vital role in the success of FedEx. Little wonder, then, that she was honoured with the Institute of Supply Management's J. Shipman Gold Medal Award in 2020 in recognition of her advancement of the procurement and supply chain management profession.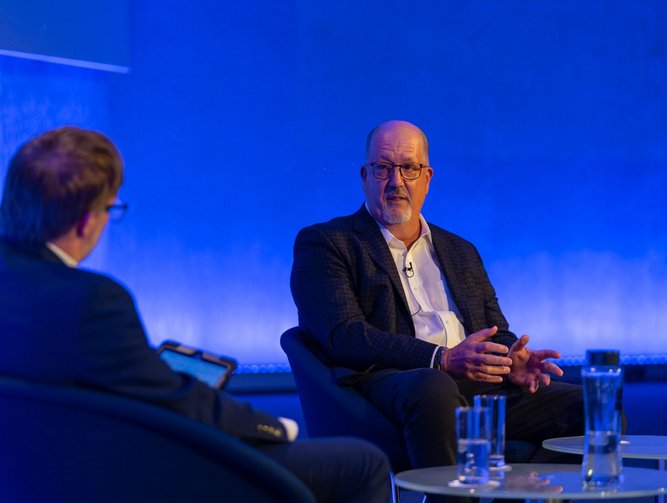 Mike Corbo, Chief Supply Chain Officer, Colgate-Palmolive
Mike is a one-company man, serving more than 40 years at Colgate-Palmolive around the world. Under Mike's leadership, Colgate's supply chain has become more cost-effective and sustainable. "The future for Colgate is very bright," he says. "We want to be an innovative growth company, and to do that we need to invest and focus on our people."
Delivering 10 billion tubes of toothpaste alone each year, Colgate-Palmolive's supply chain is a thing of beauty, and Mike shared learnings from his decades in the business – the challenges and the rewards – as he edges towards retirement. No doubt he will be in high demand.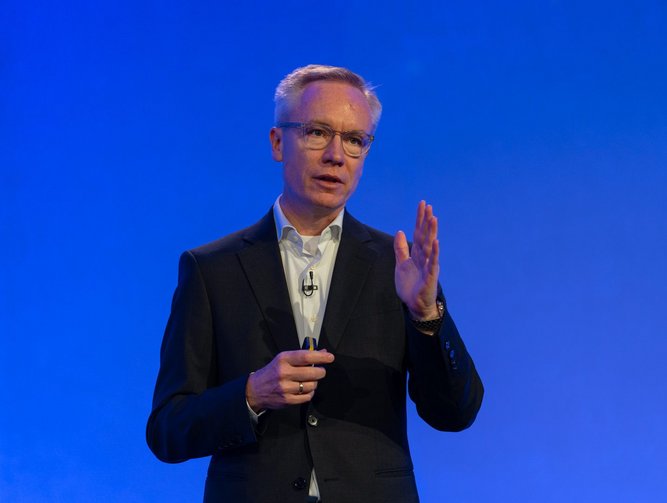 Jan Wüllenweber, Senior Partner, McKinsey & Company Inc.
Jan advises consumer and advanced industry clients on operations-related challenges, in particular procurement transformations, cost optimisation, operating model improvements, inflation and resilience. His session had the audience gripped, packed with insights into the resilience pool and new currencies.
All of these speaker sessions, and more, will be available to watch on demand on the Supply Chain Digital YouTube channel.