World's biggest chocolate maker has a new CEO: who and why?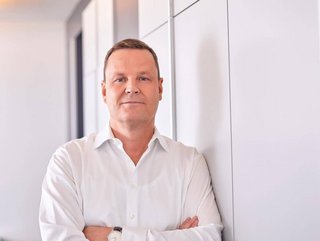 Peter Feld, the new CEO of Barry Callebaut
Consumer goods' veteran Peter Feld takes the helm of Swiss chocolate maker Barry Callebaut, as Dutch national Peter Boone steps down after just 18 months
The world's biggest chocolate maker has a new CEO.
Barry Callebaut has appointed consumer goods' veteran Peter Feld as its new chief, replacing outgoing CEO Peter Boone, who helmed the Swiss manufacturer for just 18 months.
Dutch national and Barry Callebaut's former President Americas Peter Boone was promoted to the role following the departure in September 2021 of Antoine de Saint-Affrique to Danone.
While an official statement said that Boone was stepping down "for personal reasons", the fact that his immediate departure comes as the company publishes its half-year figures suggests there is more to the story.
Put simply, Barry Callebaut sold less chocolate in the first half fiscal year of 2022/2023 than the year prior, with volumes decreasing by 2.9% to 1.130 million tonnes.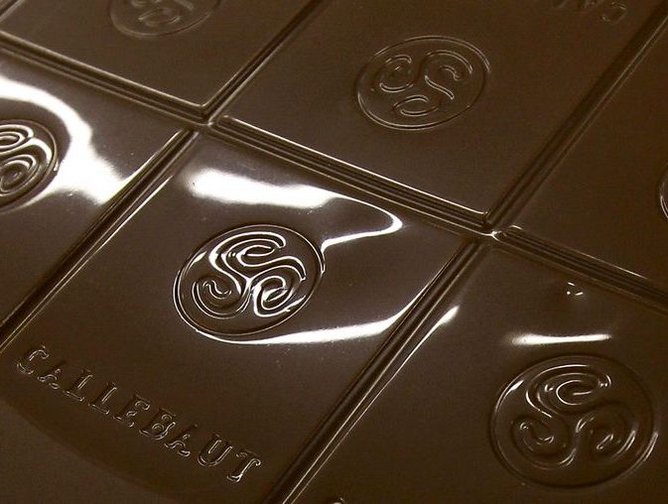 Barry Callebaut is present in 26 countries, operates 60 production facilities and employees more than 12,000 people
Barry Callebaut sales decline leads to lower forecast
Despite the decline in sales, the company, which is present in 26 countries, operates 60 production facilities and employees more than 12,000 people, did still post a net profit of US$259.8m for the six months to February 28, 2023, with revenue rising 3.7%.
The company, which supplies to industry giants like Hershey, Nestle and Unilever, said delays in ramping up production following a salmonella outbreak at a Belgian facility had impacted volume growth for the year.
However, the firm has also suffered with "weaker than expected customer demand in an inflationary environment", according to CFO Ben De Schryver, as consumers tightened their belts due to rocketing inflation in many markets.
As a result of failing sales, Barry Callebaut has cut back on the amount it is investing in the business and adjusted its forecast for the fiscal year to end-August.
The Zurich-based firm forecasts full-year volume growth to be "flat to modest", down from the 5% annual growth that was expected previously, De Schryver said on a conference call to analysts.
This was quite a bit more than analysts had predicted, with Vontobel analyst Jean-Philippe Bertschy saying "the magnitude of the downward revision is significant".
Take Swiss rival Lindt & Sprungli, which recently said that whilst it expects a challenging 2023 due to the inflationary environment, it was maintaining it sales growth target of 6-8%.
Sales rose in 2022 for Zurich-based luxury chocolate maker, thanks to strong growth in North America, the Zurich-based luxury chocolate maker said consumer sentiment had dampened its key markets with sales in Europe falling slightly.
Who is new CEO Peter Feld, and why is he a good choice?
Described by Patrick De Maeseneire, Chairman of the Board of Directors, as "the ideal person to further develop Barry Callebaut successfully with a focus on sustainable growth", Peter Feld, 57, has quite the track record in developing international business.
Starting his career in the food industry, the German national has held leadership roles for more than 30 years with expertise in the strategic development of the world's top global consumer goods and services companies.
He is a proven expert in understanding customer needs, as well as in helping companies to expand internationally, and strategically drive digitalisation across the business.
Peter joins the chocolate maker from Zurich-based global professional investment firm Jacobs Holding, a major shareholder in Barry Callebaut, and where he spent just three months as CEO before being snapped up the chocolate maker.
Prior to this, he served as CEO of GfK, one of the world's leading market research companies, and before that, was CEO of leading German housewares firm WMF Group, which grew significantly under his leadership, developing its digital offering and strengthening its global market position.
He has also held leadership positions in the consumer goods industry, including at renowned companies P&G, Johnson & Johnson, and Beiersdorf.
Certainly, as the former VP of the German Brands Association, he has played a vital role in driving forward the topic of sustainable development in the industry.
He also has extensive experience serving on boards of companies spanning technooogy, IS, healthcare, and other consumer and B2B growth sectors.
He has a Master's in mechanical engineering from RWTH Aachen.