Black women in leadership: executive strategies for progress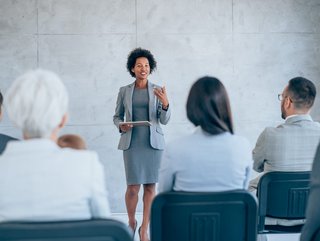 Despite increasing numbers of female leaders, an invisible concrete ceiling is limiting development and diversity within organisations
Black Leaders Awareness Day: Despite increasing numbers of female leaders, an invisible concrete ceiling is preventing many black women from advancing
Tuesday 18th July is celebrated as Black Leaders Awareness Day to honour the achievements of black leaders of the past, showcase the black leaders of today and empower the black leaders of tomorrow.
Despite increasing numbers of female leaders, an invisible concrete ceiling is preventing many female aspirational black leaders from achieving their true potential and severely limiting development and diversity within organisations.
That's according to Judith Germain, leadership expert and Principal Consultant at the Maverick Paradox, who recognises the limitations that prevent female black leaders from harnessing their true impact and influence.
Credited with being the leading authority on Maverick Leadership, Judith empowers business owners, leaders, the C-Suite and organisations to thrive in complex, constantly changing environments.

''A significant lack of understanding of the unique challenges that black women encounter, such as racism, colourism and stereotyping, create an environment that increases discrimination and stifles their career progression," Judith tells Business Chief.
"When this is then compounded by the existing glass ceiling that prevents corporate women succeeding, it hardens into what can feel like an impenetrable concrete ceiling."
Drawing on her extensive corporate leadership expertise, Judith provides five essential considerations for organisations looking to help black female leaders break through the concrete ceiling.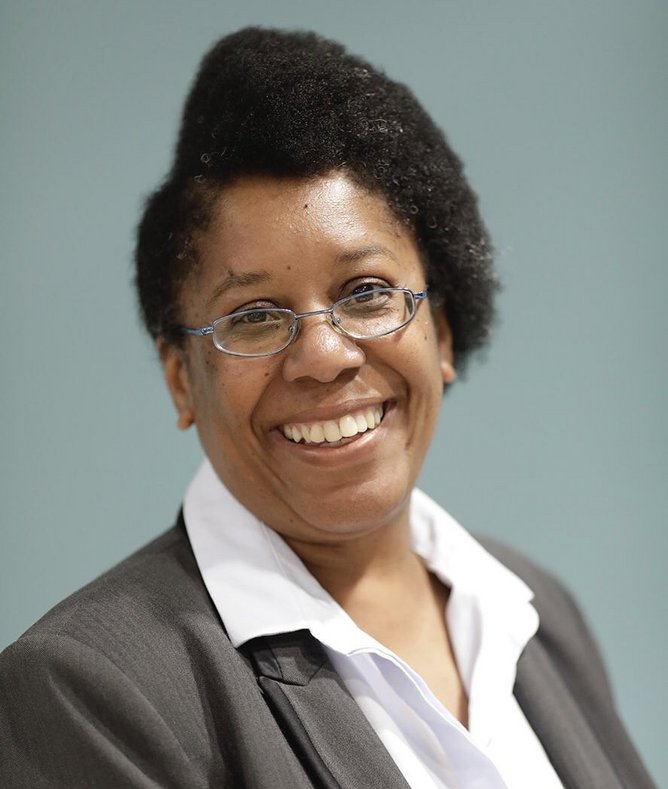 Judith Germain is the leading authority on Maverick Leadership
Take action on gaps in your executive boardroom
Very narrow requirements for senior staff achieving executive boardroom positions, creates a lack of diversity both in skill and background, stifling both individual career prospects and organisational innovation.
If everyone in the executive boardroom looks and thinks pretty much the same, it's likely you're feeding into the concrete ceiling in your organisation.
If black women in your organisation do not see themselves represented at executive level, they are unlikely to nominate themselves for leadership opportunities. This disillusionment can stretch as far as prospective employees who will look from the outside and think you do not support black women into leadership.
Auditing your executive recruitment and development processes, alongside the current makeup of your board, is a key tenet of proactive allyship. Understand where leaders are coming from, what barriers are preventing black women from progressing in your organisation and create dedicated space for talented individuals and diverse perspectives.
Consider the specific barriers faced by black women preventing progression
There are numerous specific barriers faced by black women at work, including racism, ageism, and re-entering the workforce after having children. Leaders have a responsibility to recognise that not everyone is playing on an even field, but everyone's lived experiences are valuable.
It is easy to think that everyone has the same opportunity to apply for a promotion if you advertise a vacancy on the intranet. However, lived experience to date and lack of self-belief are considerable deciding factors when individuals are considering new roles. If someone considers their training or education to be of a lesser standard, than someone with a degree for example, they will self-reject before even submitting their application so you won't even know they were thinking about a leadership role.
Supporting those facing additional physical and mental barriers helps to ensure they are not missing out on opportunities that will help them progress into senior roles.
Improve access to learning opportunities
Education and training are key to helping individuals hone their leadership skills and expertise, but the concrete ceiling can prevent black women from having equal access to these opportunities. Leaders have a vital role to play in ensuring everyone has tailored learning opportunities based on their desired career direction. "One and done" blanket opportunities are not going to cut it when everyone has different lived experiences. Helping individuals to see their unique value and how you want to invest in them personally helps to create a culture of belonging.
Learning opportunities should not just be based on practical skills, they should also address confidence gaps, empower individuals with self-belief and help them hone their impact and influence.
Making sponsorship an accessible opportunity
Sponsorship can also be an invaluable personal and professional development avenue for aspiring black female leaders. Research conducted by PayScale found that employees with a sponsor earn 11.6% more than their colleagues who do not. This relationship is different to mentoring as sponsors actively seek out opportunities for those they are sponsoring, including sharing their network and finding development opportunities, as well as providing a supportive and encouraging ear. Having someone actively advocating for you goes a long way in creating a culture of belonging. Sponsoring is a way of providing a culture of equity that recognises individuals do not start from equal footing.
Build internal and external networks
Internal and external employee networks play an invaluable role in allowing people to share lived experiences, and brainstorm ideas to improve their workplace experience. Internal networks can pose organisational specific policies, but black women should be also encouraged and supported to build relationships with other leaders in their industry and beyond to pioneer wider industry equality. Executives should open up their own networks to help others boost their impact. Drilling through the concrete ceiling takes cross-sector collaboration, so empower your leaders to be industry pioneers.
"Drilling through the concrete ceiling takes sustained effort from the whole organisation," notes Judith. "Leaders need to proactively review their leadership pipelines and executive boards, alongside the development, sponsoring and networking opportunities they are providing aspiring leaders. It is only when we work together that we will create a real culture of equity and belonging for the black leaders of tomorrow."
******
For more business insights check out the latest edition of Business Chief Middle East & Africa and be sure to follow us on LinkedIn & Twitter.
You may also be interested in Business Chief US & Canada.
Please also check out our upcoming event - Sustainability LIVE in London on September 6-7 2023.
BizClik is a global provider of B2B digital media platforms that cover Executive Communities for CEOs, CFOs, CMOs, Sustainability Leaders, Procurement & Supply Chain Leaders, Technology & AI Leaders, Cyber Leaders, FinTech & InsurTech Leaders as well as covering industries such as Manufacturing, Mining, Energy, EV, Construction, Healthcare + Food & Drink.
BizClik – based in London, Dubai, and New York – offers services such as Content Creation, Advertising & Sponsorship Solutions, Webinars & Events.​​​​​​​