How these six B Corp first companies achieved certification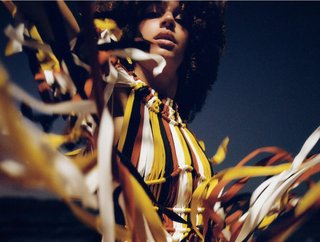 Chloe is the first luxury fashion house B Corp
Fifteen years after launching, B Corp continues to churn out certification firsts – discover how these six newly-certified B Corp firsts became certified
Since the first 82 B Corps were certified in the US in 2007, an increasing number of companies globally have signed up to the movement.
Led by non-profit B Lab, B Corp certification is a private certification of for-profit companies of their 'social and environmental performance and requires brands to answer 300 questions about their impact, with answers scored on a points system.
Companies must earn at least 80 points to be B Corp certified, with only those who meet the highest standards making the certification cut – of the more than 200,000 organisations currently using the B Impact Assessment to analyse their impact, just 5,000 have gained B Corp status. Companies must recertify every three years.
Since the first accreditations 15 years ago, companies all over the world and from every industry have been trailblazing the way for others to follow and there have been a considerable number of firsts along the way.
Danone was the world's first large business to gain B Corp status; Chiesi Group the first global pharma; Intrepid the first large travel firm; and Lombard Odier the first global wealth and asset manager.
While many of the B Corp industry and country firsts have been taken, there are more happening even now.
From Iceland's first company to the first luxury fashion house, we round up six B Corp certification firsts in 2022.

BizAway
First business travel company worldwide
While Intrepid became the first big B Corp travel company in 2019, BizAway earned its spot in B Corp history earlier this year when it became the first business travel company to achieve certification, landing a score of 92.8, one of the highest in the travel segment.
This recognition, according to CEO Luca Carlucci, confirms "that what we are doing is of value, not just economically wise."
BizAway was the first platform to introduce a system that quantifies the emissions produced by business travel, thanks to a calculator developed in collaboration with the Lufthansa Innovation Hub. Collaborations with Eden Reforestation Projects and Squake means clients can offset the CO2 produced by flights and donate to various associations.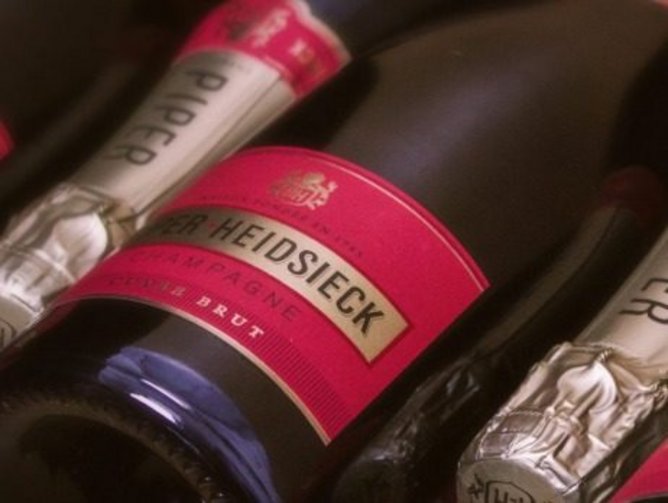 Piper-Heidsieck
First Champagne
Piper-Heidsieck, Charles Heidsieck and Rare Champagne, all part of EPI Group, recently became the first houses in Champagne to gain B Corp certification, receiving a score of 91.9 points.
The houses have made various commitments in order to meet standards, including a drastic energy saving programme, which aims for a 40% reduction in usage by 2025, no use of herbicides, pesticides or chemicals to treat rot, and a culture of inclusive employment.
Honoured to be the first producers in Champagne to achieve certification, Damien Lafaurie, CEO, said the process of B Corp "led us to question our 'raison d'etre' and to adopt a mission that guides our actions in both the short and medium term" adding that the group was "fully committed to B Lab's vision of working towards an inclusive, equitable and regenerative economic system."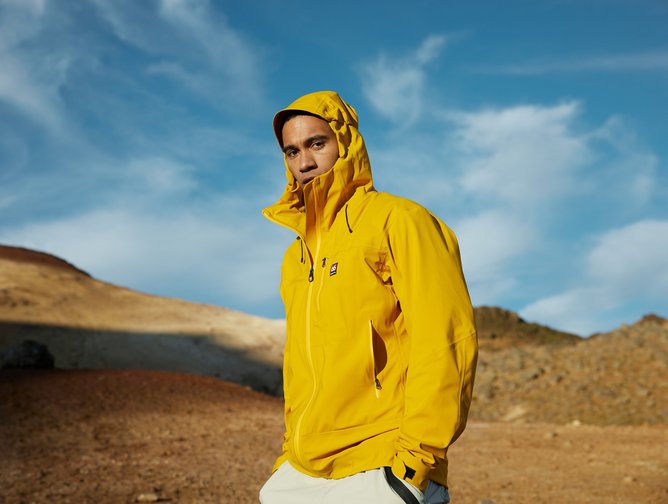 66North
First company in Iceland
Icelandic outerwear brand 66North made history earlier this year becoming the first company in Iceland to earn its B Corp certification, with a score of 93.5.
Committed to protecting people and the planet for nearly 100 years, the clothing brand makes high-quality, multi-purpose products that are 'made for life'. Carbon neutral since 2019, the company also offers repair services for everything it has sold over the past century.
Earning B Corp Certification with a score of 93.5 "validates 66North's long-time commitment to doing business in a way that's thoughtful and considerable of the planet," says Helgi Runar Oskarsson, CEO. The company is now on track to reach a B Impact Score at its next assessment (two and a half years) that would place the brand among the top three sustainable outerwear brands globally.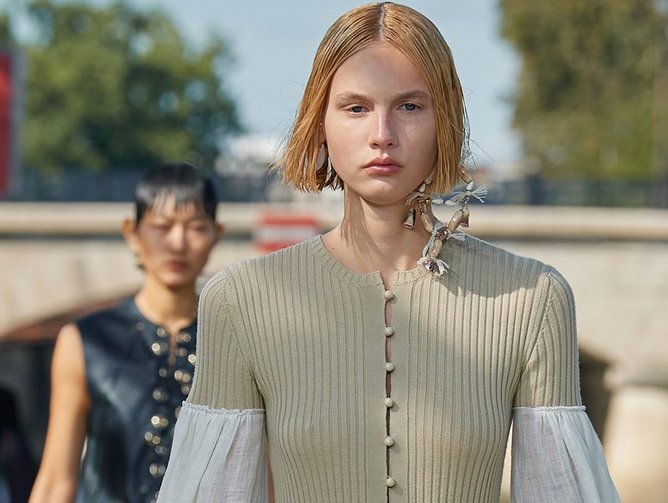 Chloe
First luxury fashion house
When Chloe scored 85.2 on its B Lab assessment in October last year, exceeding the 80 points needed to pass, it became the first luxury fashion house to become a B Corp.
The certification comes a year after creative director Gabriela Hearst took the Maison's reins delivering a debut collection whose carbon footprint was 400% smaller than the year before. This is in keeping with CEO Ricardo Bellini's mission to become a 'purpose-driven' brand as the business looks to reinvent how it does business.
As well as introducing a new line of luxury pieces, Chloe Craft, made entirely by hand to support artisans, Chloe now has a board of external experts to review and approve its plans, and is creating sustainability goals for employees across all departments to encourage company-wide engagement.
By becoming B Corp, "we reinforce our commitment to continuously [challenge] ourselves to use our brand and our business as a force for good", said Bellini.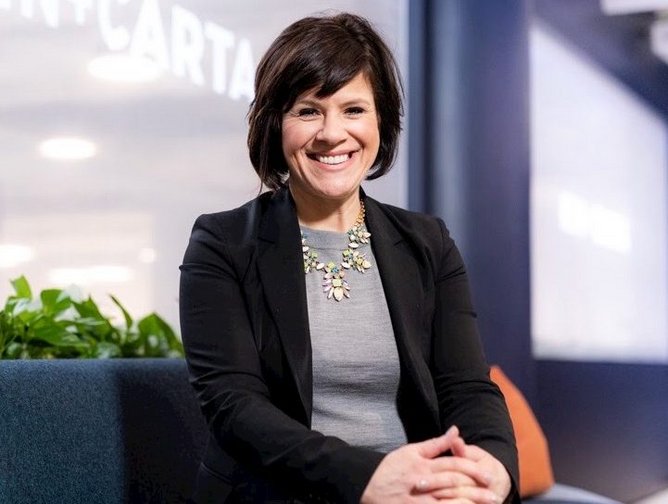 Kin + Carta
First publicly traded business on London Stock Exchange
Digital transformation advisory Kin + Carta became the first publicly traded B Corp business on the London Stock Exchange when it achieved certification, scoring 86.5, at the end of last year. This milestone marked Kin + Carta as one of just 16 publicly trade B Corps globally and is part of a "growing trend in UK PLCs", according to Chris Turner, Executive Director of B Lab UK, as perceptions shift as to what defines value.
With offices across the UK, Europe, the US, South America and Asia, and a global team of 1,500 technologists, strategists and creatives, Kin + Carta's mission is to build a world that works better for everyone, and the firm has spent the last three years improving its operations and proposition to ensure positive impact across all areas.
"We're motivated by a desire to place value in action over words and build a successful business that gives back to the world in which it operates," says J Schwan, former CEO. Kelly Manthey (pictured above) was appointed as the new CEO on 1 August 2022.
AGI Denim
First B Corp in Pakistan
When AGI Denim achieved B Corp status in June this year, the leading South Asia denim manufacturer became the first company in Pakistan to be certified B Corp in Pakistan – scoring 91.4 in the B Lab assessment.
With a 10,000-strong workforce, the Karachi-headquartered company provides free healthcare to workers, along with interest-free microfinancing, and is committed to creating a diverse and inclusive workspace. Thanks to integration of automation into its supply chain, the denim manufacturer has managed to curb waste and boasts its own water recycling plant and the first LEED-certified spinning mill in the country; not to mention conducting routine mangrove plantations to help regulate and combat climate change.
"Denim can be a force for good, even though it didn't start that way," says executive director Ahmed Javed, adding that through B Corp, the company now has "the opportunity to shed a different light on how the world views denim."