European companies are racing to adopt generative AI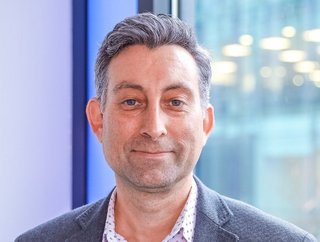 Adrian Gregory, EMEA President at Insight
The biggest organisations on the planet are spending billions of dollars on emerging technologies like generative AI – and others fear being left behind
The race for businesses to integrate generative AI is well and truly on.
We already know leaders across the globe fear being left behind, and feel this emerging technology will be key to them gaining a competitive advantage over the coming years.
This need to invest seems even more pressing when many of the biggest organisations on the planet are spending billions of dollars.
The latest evidence demonstrating just how laser-focused companies are when it comes to gen AI comes from Insight Enterprises, which has found 72% of European organisations are in the process of establishing – or have already established – policies around the technology.
"This data clearly indicates AI's growing importance to organisations when it comes to digital transformation," says Adrian Gregory, EMEA President at Insight, a Fortune 500 solutions integrator focused on driving client success through digital transformation.
"From boosting productivity to enhancing customer service and improving automation workflows, understanding how to best utilise generative AI will become essential to an organisation's future success."

Region's leaders recognise forthcoming impact of AI
Insight's generative AI-focused research involved The Harris Poll speaking to professionals at director level or above at European companies with at least 1,000 employees. The resulting report examines the current and future decisions these organisations are looking to make around gen AI technologies.
Further key findings include:
Only 6% of business leaders have no plans or intentions to adopt generative AI in the coming years
More than half of respondents believe improved employee productivity (52%) is the main reason to adopt generative AI within the next three years. Enhanced customer service (44%) and automation of workflows across the organisation (39%) were also frequently selected as key generative AI adoption motivators
Almost half (49%) of executives list safety and security as their main concern around generative AI implementation, followed by quality and control (43%) and legal and regulatory compliance (37%)
A significant majority (92%) of European business leaders think AI will impact a wide range of roles. Data analyst/data scientist (28%) tops the list of these roles.
Read the full report: Beyond Hypotheticals: Understanding the Real Possibilities of Generative AI
******
For more business insights, check out the latest edition of Business Chief Middle East & Africa and be sure to follow us on LinkedIn and Twitter.
You may also be interested in the Business Chief US website.
Please also check out our upcoming event – Sustainability LIVE in London on September 6-7, 2023.
BizClik is a global provider of B2B digital media platforms that cover executive communities for CEOs, CFOs and CMOs, as well as leaders in Sustainability, Procurement & Supply Chain, Technology & AI, Cyber, FinTech & InsurTech. We also cover industries including Manufacturing, Mining, Energy, EV, Construction, Healthcare and Food & Drink.
BizClik, based in London, Dubai and New York, offers services such as content creation, advertising and sponsorship solutions, webinars and events.