Revealed: The top reasons tech professionals quit their jobs
Jefferson Frank has looked into why tech professionals quit their jobs
Technology employers can be forgiven for hoping for a period of stability after a tumultuous few years which have seen workers reconsider their careers
First there was the Great Resignation; then came quiet quitting.
Employers can be forgiven for hoping for a period of stability after a tumultuous few years which have seen workers reconsider their career direction and strive for a better work-life balance.
However, a recent report from Ivanti showed the technology sector remains unsettled, with a quarter of global IT professionals admitting they are contemplating leaving their jobs within the next six months.
With that in mind, Jefferson Frank, a global leader in AWS recruitment, has identified the reasons why tech professionals are seeking pastures new and outlined how firms can better retain their talent.
Examining data from its parent company, Tenth Revolution Group, researchers from Jefferson Frank discovered a lack of salary increase was the main source of discontent among tech professionals.
This was followed by a perceived lack of career prospects and a desire to simply pursue a new challenge.
"These new insights are like a retention checklist," said James Lloyd-Townshend, Chairman and CEO of Tenth Revolution Group. "I'm not surprised to see a lack of salary increase come out on top – fair compensation will always be critical.
"What's interesting is that the other top reasons broadly fall into three categories: progression, purpose and working culture. Reinvigorating these elements will give businesses the best chance of holding onto their tech talent."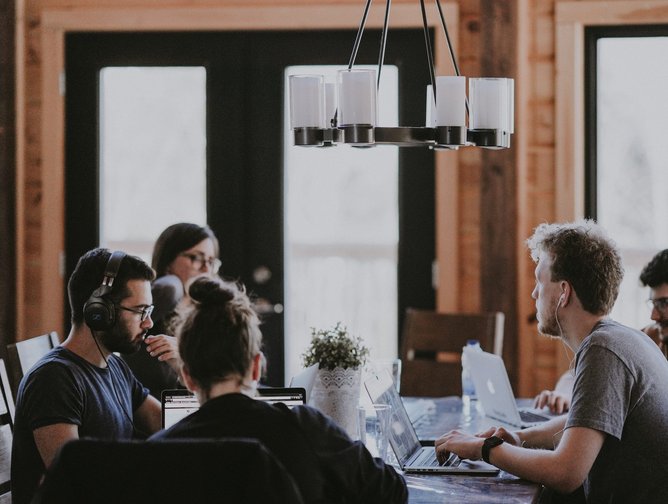 A lack of salary increase is the main reason why tech professionals quit their jobs
What's motivating the tech workforce?
In carrying out its research, Jefferson Frank consulted data corresponding to tech professionals working across AWS, Salesforce, Microsoft 365, Azure and Business Applications, as well as NetSuite.
When asked why they were looking to leave, the other reasons most cited by tech professionals were as follows:
Lack of leadership and vision
Company culture
Feeling underutilised
Lack of exposure to the latest products
To pursue a better work-life balance
Feeling underappreciated
Stress level/workload
Tech companies will be keen to avoid mass departures given the widening digital skills gap, the time it takes them to hire new professionals and the fact recruits generally need around six months to reach optimum productivity.
It's crucial, therefore, for leaders to understand what motivates the workforce and, if possible, respond to their needs in a positive way.
In a bit to contribute actionable insights, Jefferson Frank has outlined three measures that could serve as a solution.
Think about progression: Tech professionals want clear career pathways to give them more incentive to stay with a business. This should include clarity around new responsibilities and initiatives at each stage.
Think about purpose: Perhaps now more than ever, employees want to feel engaged and connected to what they're doing, meaning businesses must ensure they keep up with the latest developments. A clear and well-communicated sense of purpose will radiate outwards in a positive way.
Think about culture: Wellbeing, work-life balance and stress levels all need to be carefully addressed via the development of a healthy workplace culture that takes the needs of employees seriously. This requires company-wide solutions that seek to prioritise wellbeing for its own sake, rather than for purely utilitarian reasons.
******
For more business insights, check out the latest edition of Business Chief Middle East & Africa and be sure to follow us on LinkedIn and Twitter.
You may also be interested in the Business Chief US & Canada website.
Please check out our upcoming event – Procurement & Supply Chain LIVE in London on September 26-27.
BizClik is a global provider of B2B digital media platforms that cover executive communities for CEOs, CFOs and CMOs, as well as leaders in Sustainability, Procurement & Supply Chain, Technology & AI, Cyber, FinTech & InsurTech. We also cover industries including Manufacturing, Mining, Energy, EV, Construction, Healthcare and Food & Drink.
BizClik, based in London, Dubai and New York, offers services such as content creation, advertising and sponsorship solutions, webinars and events.