Mastercard/ZainTech provide unique AI and ML data solutions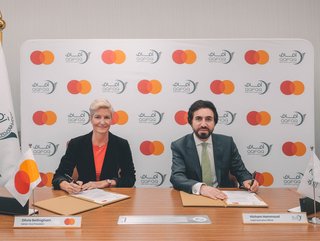 Mastercard/ZainTech provide unique AI and ML data solutions
Mastercard partners with ZainTech to provide artificial intelligence & machine learning data solutions to businesses in the Middle East & North Africa
Signing a Memorandum of Understanding (MoU) Mastercard has partnered with ZainTech to provide artificial intelligence (AI) and machine learning (ML) data solutions to businesses in the Middle East & North Africa (MENA).
With this partnership, the two will help to streamline operations and enhance productivity and cost savings. The solution will revolutionise day-to-day businesses by streaming the digital transformation journey with cutting-edge data solutions to facilitate digital and data-driven decision-making.
"The benefits of sophisticated data to productivity, safety, and cost-savings being driven by AI and machine learning are revolutionizing business processes. This partnership with Mastercard will catalyze the development of unique data solutions from which our enterprise clients will benefit directly," said Andrew Hanna, ZainTech CEO.
The Middle East & North America (MENA) region
Currently the Middle East & North America (MENA) region is experiencing an acceleration in its application of big data analytics, which in turn is transformingthe industrial and enterprise operations.
According to a leading consulting and advisory firm - PwC - the potential contribution of AI to the global economy will come to US$16tn by 2030. The middle east is expected to accrue 2% of the benefits, approximately US$320bn.
"Artificial Intelligence has become an essential part of building cutting-edge solutions that use data to deliver added value to end-users. We are delighted to support ZainTech, a leading regional digital solutions provider in strengthening its value proposition," added Amnah Ajmal, Executive Vice President, Market Development, Eastern Europe, Middle East and Africa, Mastercard.
With this new collaboration, Mastercard and ZainTech anticipate an accelerated adoption of these advanced solutions including AI, machine learning and advanced analytics across the MENA region.
Who is ZainTech?
Founded in 2021, ZainTech is a regional digital solutions provider of unique and comprehensive digital solutions and services. The company helps its customers to transform their ICT stack with cloud, cybersecurity, big data, IoT, AI, smart cities, drones, and emerging technologies.