What are the benefits of EAPs for women in the workplace?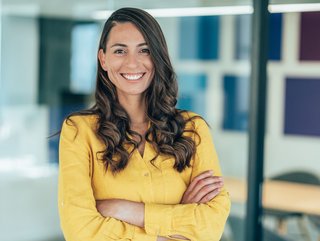 Evidence suggests offering EAPs can results in benefits for employers, including reduced turnover and absenteeism, and higher employee productivity
We talk to two HR consultants about how employee assistance programmes can help support and grow female talent that is fit for purpose
One silver lining of the pandemic is that workplace mental health has been dramatically sharpened.
Businesses are increasingly making commitments to mental wellbeing, including turning to employee assistance programmes, or EAPs, to better support their employees.
EAPs provide benefits to employees to help them resolve issues and gain support in needed areas and outside of work.
With women in the UK disproportionately impacted when it comes to stress and mental health issues, EAPs can be especially beneficial for them – and ultimately for employers.
So say HR consultants Karen Powell and Lesley Heath, co-founders of boutique coaching consultancy, A Matter of Choice.

With more than 50 years of experience in senior HR, safety, and executive roles in complex organisations, Karen and Lesley are on a mission to help one million women be and feel their best. Working with organisations in various capacities to help them battle systemic inequalities in the workplace and create conditions for women to thrive, Karen and Lesley advocate Employee Assistance Programs for women as an effective agent of transformation for businesses.
"It has never been clearer that women are facing more and more challenges in the workplace that also impact significantly on their personal lives," Karen tells Business Chief. "There has been over 50 years of legislation and focus to create an equal environment for women, but little change has happened. The solutions that exist have been proven to have little impact on the gender landscape, often providing a generic approach that doesn't address systemic organisational issues as well as individual challenges."
Lesley says that inequality, discrimination and sexual harassment continue to exist in the workforce, despite commitments in place to improve diversity and inclusion.
"Of particular concern is the emerging issue of an increase in overt sexual harassment and inappropriate behaviour, alongside the issue of bullying," she says. "However, other key areas of inequality include the pay gap that still exists between men and women as well as the lack of promotion and development that women are offered. Because of the way that women have to juggle their careers as well as their commitment to motherhood, it is often difficult to achieve an effective work-life balance.
It is no longer acceptable to not acknowledge the challenges women are facing and admit that solutions that have been put in place are not having the impact they should have. It is critical that the plethora of EDI commitments are challenged to identify how they have actually been transferred into action, both women explain.
Here we talk to them about the challenges for women in the workplace today, how EAPs can be beneficial for employees and employers, and what makes a good EAP.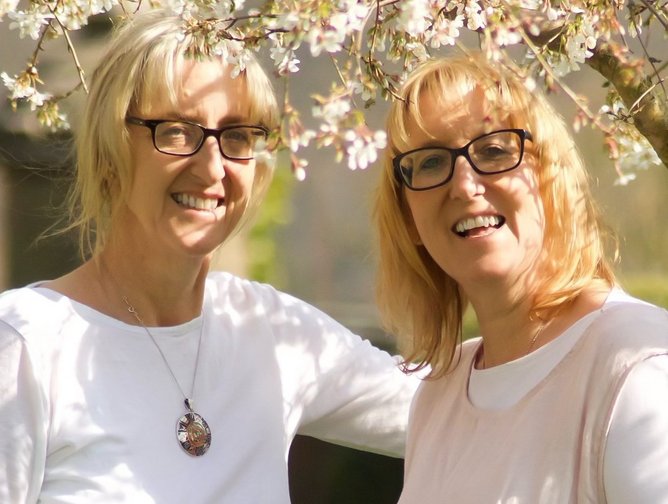 to HR consultants Karen Powell and Lesley Heath
Efforts to improve womens' equality have been ongoing for decades. What do you think workplaces should put time and resources into first?
LH: There is an urgent need to put support in place to develop and grow our female talent that is fit for purpose, supporting wellbeing, productivity and growth. Existing solutions have made some difference but what we have identified is the lack of progress in tackling systemic organisational factors that adversely affect women. Examples of this are the influence of patriarchy and the continuing post Covid imbalance in childcare arrangements. This often means that change has to come from the individual.
Money and time has to be invested in specific 1-2-1 support that equips and resources each woman to tackle their own challenges. In addition, workplace issues are being worsened by generic one-size-fits-all solutions that fail to take into account the different issues and challenges individual women have, resulting in interventions that do not make sustainable change.
KP: A guiding principle of what we do, and that we encourage through our consultancy work and Women of Our Time (WOOT) community is the uniqueness of each person, the idea that 'This Is Me'. We do not see how one stop solutions could provide the space for each person to understand their own challenges, strengths and solutions.
You recommend Employee Assistance Programmes (EAPs) as a great way to improve all women's experiences in the workplace. Why would every workplace benefit from an EAP for women?
KP: There is lots of evidence to suggest offering EAPs may result in various benefits for employers, including reduced turnover and absenteeism, and higher employee productivity. Typically, EAPs focus on issues that already exist, but what we have found through our research is that more critically, they can be adapted to provide proactive and preventative solutions. In addition, these programmes provide a safe, trusted environment for people to raise and work through issues that they may be reluctant to do with colleagues. This is key to building benefits such as aspiration, confidence, wellbeing and innovation for the individual – particularly women. EAP's also provide the opportunity for increased performance in the workplace through finding a meaning at work.
Through our evaluation process on these programmes it has been proven to deliver return for the business in relation to engagement, retention, attraction of new talent, PR and decision making, showing the importance of implementing Employee Assistance Programs.
What is a marker of a good EAP? What are the things to look out for at first glance?
LH: 44% of UK companies are considering changing their EAP provider because they're unhappy with the service, so it is critical that companies understand what it is they want from the programme and check these out with potential providers before committing to the service. When we designed our EAP programme we wanted to ensure that women were at the heart of the process. But, we also want to be accessible to anyone, meaning that we offer a wide variety of expertise including coaching, counselling and mentoring. What is essential for a good EAP is having a high quality of professionalism through safeguarding, confidentiality, ethical policies and most importantly having qualified experts. It is also always beneficial to hear testimonials and take into account referrals and recommendations from people that you trust.
What topics should EAPs for women aim to cover and why?
KP: The types of areas that should be covered are governed by the clients needs but based on our research over many years working with women, the common elements that arise include reflective practice in order to support development, growth and success as well as high importance being placed upon building confidence within women. Providing women with a safe environment to discuss challenging issues they are facing such as conflict or inappropriate sexual behaviour is imperative to make them feel comfortable at work.
LH: Stress management, self-awareness and mental toughness are also crucial for women in the workplace to achieve a healthy working environment. On a more general business sense, challenges that companies may need support with include leadership, career coaching, team development, dealing with sexual harassment/ bullying and mental health and wellbeing. There are a plethora of things to cover in EAPs but each client should be individually evaluated in order to provide the best service possible.
How can EAP's help women advocate for themselves and express their needs effectively?
KP: EAPs can help by connecting women with coaches, mentors, advisers and specialists to create the conditions and provide the resources that can help women feel they have the freedom to breathe.
When we run EAP's for women, we aim to give people the knowledge and confidence they need to find their way forward - whoever they are, and whatever their problem. The design of our programs is to ensure that individuals have the opportunity to thrive instead of suffering through a lack of knowledge of their rights and responsibilities, or the services available to them.
LH: It's not just about giving individuals a new voice; rather, it's about building confidence to
rediscover and use the voice they already have. It's about empowering individuals to make the choices they want. It's about helping them to connect with their own stories and experiences to find their inner strength.
We would encourage a mix of conferences, workshops and podcasts alongside an EAP. The key is having the right expert to support the women to find their own solutions to their own challenges - not to give them the answer. We would recommend making small steps to help women find their way, not trying to implement massive changes at once.
What are an organisation's 'must-haves' for supporting women's mental health in the workplace?
KP: Creating a culture of trust means that it is easier to deal with bad behaviour and face the uncomfortable truths of male dominated cultures, as women feel that they have a safe space to share their experiences. Moreover, ensuring the board knows their responsibilities and have a strategy to fulfil what they have promised women in the workplace is important.
LH: There needs to be a tangible change in behaviour rather than promising things that cannot be achieved. Also, ensuring that line managers are competent to deal with mental health issues is critical so that they are aware of their legal responsibilities and have the skills to provide effective mental health support. It's crucial that every aspect of management is aware of how to offer help concerning mental health issues, and providing workshops and education on managing stress proactively is a great way to do this.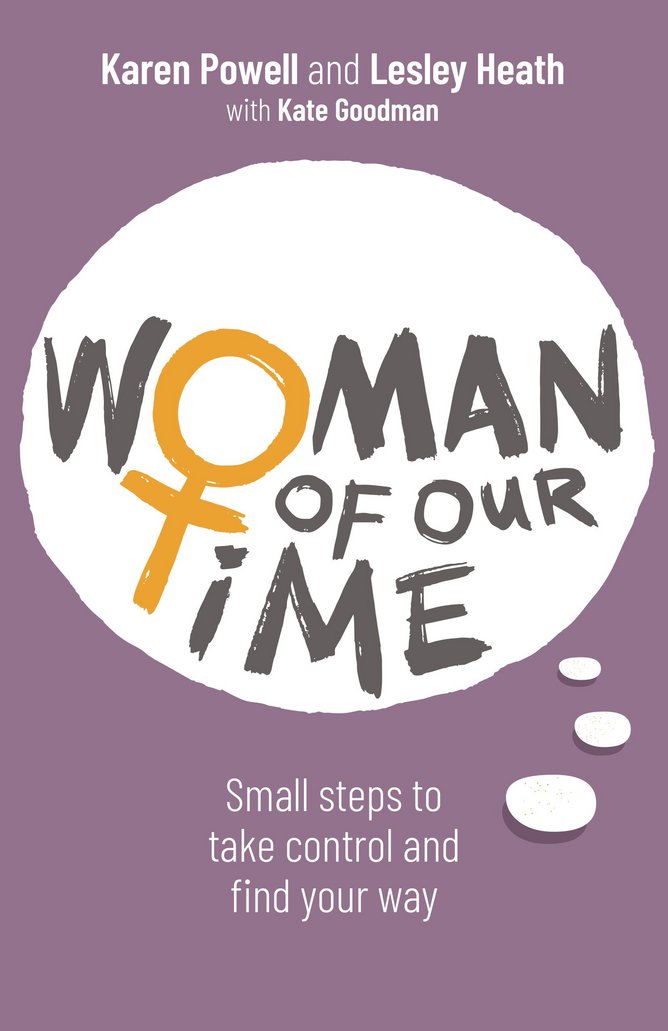 A collection of stories of ordinary womens' experiences during the pandemic
HR consultants Karen Powell and Lesley Heath, co-founders of boutique coaching consultancy, A Matter of Choice, creators of the Women of Our Time community and authors of the Woman of Our Time book.

Woman of Our Time is a collection of stories of ordinary womens' experiences during the pandemic, a celebration of their resilience and a deep-dive into the power of self-reflection and journaling as a way for women to feel empowered and take back control of their own narratives. We wrote this because many books claim to help women "find their voice" but only provide abstract, sweeping advice which can be difficult to actually apply in everyday life. This book details small, manageable changes that any woman can try, whatever their background or stage in life.
During a time when much of society is still subtly coloured by male-first perspectives, Woman of Our Time champions the resilience, success and creativity of women from all backgrounds. It encourages readers to question systemic culture and catalyse transformative change one life at a time. It was a brilliant experience to put together, and we are really proud of it. You can get your own copy on Amazon!