What these CEOs have learned from a decade in cybersecurity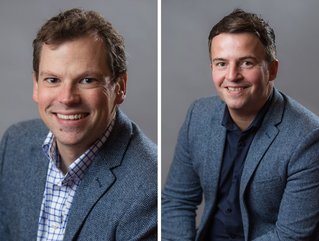 Anthony Young (left) and Scott Nicholson, Co-CEOs of Bridewell
Anthony Young and Scott Nicholson, Co-CEOs at Bridewell, look back on a decade of growth which has seen their company become a cybersecurity leader
It was back in 2013 that Anthony Young realised cybersecurity had reached a critical juncture.
Organisations were finally emerging from the global recession and investing in groundbreaking technologies and tools. At the same time, increased connectivity and new security vulnerabilities had left critical national infrastructure (CNI) dangerously exposed to cyber attacks.
A perfect storm of cyber risk had been created – along with a perfect opportunity to align digital transformation with security transformation.
"Unlike the big security players, who were saturating the market with glossy campaigns and empty promises, I was determined to offer a customised, cost-effective alternative with deep security expertise at its core," says Young.
"Bridewell's launch was fuelled by my passion for problem-solving and shaped through countless conversations with CISOs and CIOs. Hearing their security concerns drove me to explore ways to provide targeted, outcome-driven services to solve them and protect their critical business functions."
Having started out as a small cybersecurity consultancy firm, Bridewell has become a fully-fledged leader in cyber services for some of the world's most regulated organisations.
Young was joined at the helm by Co-CEO Scott Nicholson in 2016, with the pair working together to ensure operations stay on the right track.

Different paths into technology
Young admits to always being fascinated by technology. As a youngster, he would dismantle and rebuild computers, and try to change the background code in games to improve them. He had a knack for finding creative solutions, along with an instinctive need to make his own money.
Several odd jobs during his teenage years led Young to realise he wanted to build his own business. After graduating from university, he helped scale the operations of a boutique information security company, and found himself inspired to build a network of information security professionals and transition into cyber security recruitment.
The insights and knowledge Young had gained drove him to lay the groundwork for Bridewell's inception in 2013.
We faced hurdles in the early days due to our limited market standing, which made it difficult to meet procurement criteria," explains Young, "but persistence is key.
"I engaged with potential customers 24/7 to establish our brand, resulting in us turning over a million pounds in our first year."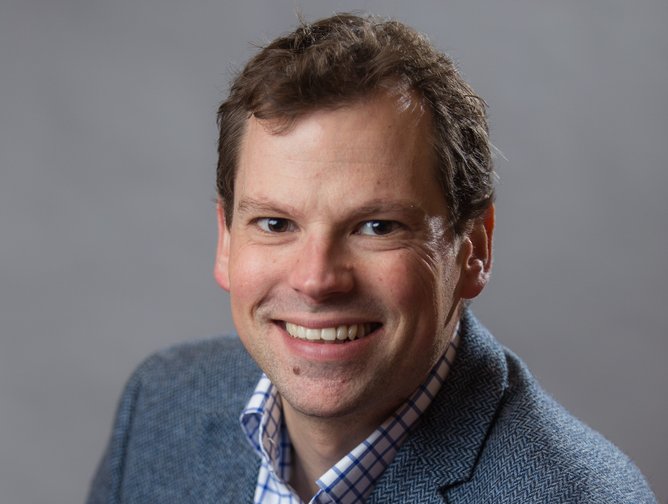 Anthony Young, Co-CEO of Bridewell
It's fair to say Nicholson's path into technology was less conventional.
At school he was more focused on sports and even missed some of his GCSE exams. But he was talented, too, achieving success on the professional circuit as a young snooker player.
There came a point, however, where Nicholson had to make a big decision.
"Tobacco sponsorship dropped out of the sport, and with it a lot of money," he says. "I decided to pursue another career while I was still young enough."
Nicholson tried various careers in his 20s before joining the police service and specialising in criminal intelligence and data management, ultimately leading him to cybersecurity.
After working as a senior consultant within IBM's global practice and leading cybersecurity at Adapt, he too wanted to build something from the ground up. A determined Nicholson set up his own cybersecurity company and started delivering services into Bridewell, before being asked to join full-time as a partner in 2015.
"Bridewell was an LLP back then," adds Nicholson. "I recognised we could achieve more together than apart, so I folded my business into Bridewell, taking charge of technical service development and areas like our relationship with the NCSC for our security consulting services.
"Ensuring we were always delivering to the highest standards led to further account expansion and numerous referrals from existing clients."
A cybersecurity leader
Now 10 years old, Bridewell is providing round-the-clock security capabilities including managed detection and response services and consultancy, underpinned by a team of security experts with extensive experience across IT, OT and public cloud infrastructure.
The firm has become a go-to provider for critical infrastructure in the UK and intends to expand its existing global presence to help create a safer digital world.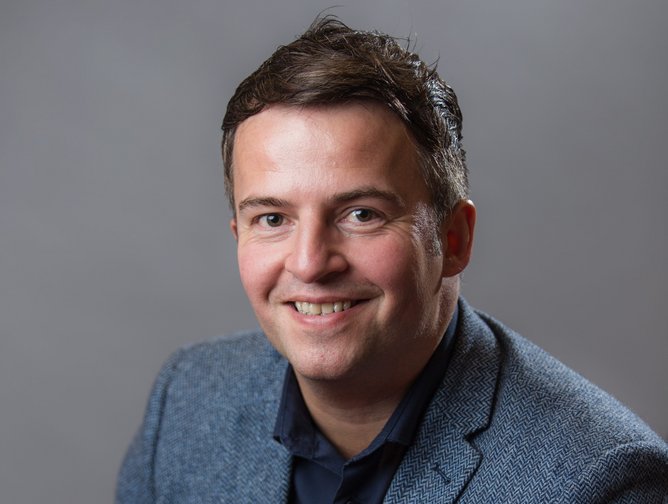 Scott Nicholson, Co-CEO of Bridewell
"Bridewell's extraordinary growth journey is a true reflection of the dedication, strategic insight and technical excellence of our people," says Nicholson. "One achievement I'm particularly proud of is our work in supporting young people to pursue cybersecurity careers."
Young adds: "While we are thrilled to celebrate 10 years, our mission has only just begun.
"The cybersecurity landscape has significantly changed over the last decade and will continue to shift drastically. Current threats and trends have combined with increasingly complex regulatory demands, leading us to a crucial point in time for CNI security."
Bridewell bosses not lacking in ambition
As Young's comments suggest, Bridewell is certainly not a company lacking ambition.
The immediate mission is to deliver modern cybersecurity to continue protecting critical services in the UK as the number-one provider. In the long-term, there is a desire to replicate this on an international scale, protecting the most important CNI services in the world.
This global expansion was kick-started last year with the opening of an office in Houston, Texas, and Young is confident Bridewell will become a recognisable name in the US.
Nicholson emphasises his commitment to inspiring and training the next generation of cyber talent, bringing more diversity into the industry and ensuring anyone with a passion and aptitude for cyber security can follow their dream.
He adds: "Over the next decade, we aim to expand our work with schools, colleges and universities to promote cybersecurity as a viable career path for people from all backgrounds. We want to create a safe, inclusive industry where everyone can thrive."
******
For more business insights, check out the latest edition of Business Chief Middle East & Africa and be sure to follow us on LinkedIn and Twitter.
You may also be interested in the Business Chief US website.
Please also check out our upcoming event – Sustainability LIVE in London on September 6-7, 2023.
BizClik is a global provider of B2B digital media platforms that cover executive communities for CEOs, CFOs and CMOs, as well as leaders in Sustainability, Procurement & Supply Chain, Technology & AI, Cyber, FinTech & InsurTech. We also cover industries including Manufacturing, Mining, Energy, EV, Construction, Healthcare and Food & Drink.
BizClik, based in London, Dubai and New York, offers services such as content creation, advertising and sponsorship solutions, webinars and events.