Tech consultancy Wipro recognised as top global employer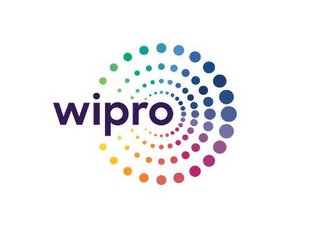 Digital transformation consultancy Wipro recognised among Top Employers 2023 in 11 countries across Americas, Europe, and Asia Pacific
Leading technology consultancy Wipro is cementing its reputation as one of the best places to work globally. That's good news for the 250,000 employees across 66 countries who build innovative solutions to address complex digital transformation tasks for clients.
The latest rankings come from Top Employers Institute – a global authority on recognising excellence in how companies treat their people. Established for 30 years, Top Employers Institute has certified more than 2,000 organisations in 120 countries.
Wipro has been recognised as a 2023 Top Employer in 11 countries in the Americas, Europe and Asia Pacific. The company was ranked in the top three in five countries – up from two countries in 2022.
In Asia Pacific, Wipro was certified as a Top Employer in Australia for the fourth year in a row and Singapore for the second time.
"A recognition like this underscores Wipro's commitment to ensure employees are at the heart of everything we do," said Saurabh Govil, Chief Human Resources Officer, Wipro.
"Our people are passionate about serving our customers in a culture built on integrity, innovation, and expertise. And, given our commitment to diversity and inclusion in all we do, the solutions we present to customers reflect wide-ranging thoughts and experiences that deliver real value to our customers. We're very proud to receive the recognition this certification conveys as we continue to build a high-performance, dynamic work environment."
The Top Employers Institute program certifies organisations based on the participation and results of their HR Best Practices Survey – covering 20 topics including People Strategy, Work Environment, Talent Acquisition, Learning, Diversity, Equity & Inclusion, Wellbeing and more.
Wipro has a rich history and new regional HQ in Dubai

Wipro was founded in India in 1945, and started developing computers in 1979. By 2000 it had grown into a billion-dollar company, listed on the New York Stock Exchange.

Wipro Middle East has more than 4,200 employees, and was established in the UAE and Saudi Arabia in 2001. Today, the consultancy also has operations in Qatar, Kuwait, Oman and Turkey.

In November 2022, Wipro chose Dubai as its headquarters for Asia Pacific, Middle East, and Africa (APMEA).

This marked the first time a global company in the technology and consulting services industry has put three vast continents – Africa, Asia, and Oceania – under a unified leadership, and comes as business exchanges between Africa and Asia are "increasing significantly" creating "major opportunities for Wipro", according to Anis Chenchah, CEO, Wipro APMEA.

Wipro has been ranked as the second leading IT services provider in revenue in the Middle East by the advisory and research firm IDC.

Wipro is recognised globally for its commitment to sustainability and last year Sidharth Mishra, VP Energy & Decarbonisation at Wipro was a keynote speaker at Sustainability LIVE London.