Meet the CEO bringing hospitality leadership to healthcare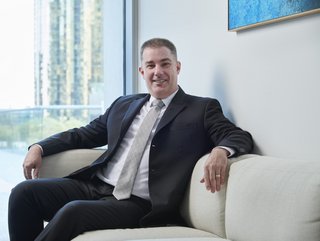 Aviv Clinics CEO Craig Cook has pioneered five-star hospitality leadership within the Middle East healthcare industry
Dubai CEO Craig Cook has pioneered a Middle East movement in healthcare leadership, bringing his hospitality skillset to DP World subsidiary Aviv Clinics
Choosing a professional highlight can be a challenge when you have a three decade-long career working for leading companies all over the world.
Not so for CEO Craig Cook.
The Dubai-based healthcare executive is crystal clear about his professional pinnacle – pioneering five-star hospitality leadership within the Middle East healthcare industry.
Australian national Craig, who has opened and led multiple hotels across the Middle East, first began applying the leadership lessons learned during his 25-year hospitality career in his former executive role at Cleveland Clinic Abu Dhabi, part of Mubadala's network of world-class healthcare facilities.
"Bringing hospitality leadership values and top-tier operational expertise to healthcare has been a truly unique achievement," says Craig, in an exclusive interview with Business Chief.
"I started the ball rolling at Cleveland and have since seen other healthcare organisations in the region take a hospitality-first leadership approach."
Craig describes the movement as an industry "changing of the guard" as hospitality operations' leaders take the helm of healthcare providers to deliver a renewed focus on care and satisfaction – not just for patients and clients, but employees too.
"To be part of such change is truly exciting," he says.
And now Craig is bringing that same level of hospitality-inspired, leadership-led care and service to clients and team members in his new role as CEO of Aviv Clinics Dubai, a wholly owned subsidiary of DP World.
The first of its kind in the world and positioned at the forefront of Dubai's healthcare tourism industry, Aviv Clinics is a speciality clinic focused on brain performance and brain health and is home to one of the world's most advanced Hyperbaric Oxygen programme – which involves breathing pure oxygen in a pressurised environment.
With a team of leading physicians, neuropsychologists, physiotherapists and operations professionals, Aviv Clinics is leveraging the best of medical science and technology, including AI, to treat age-related cognitive and functional decline, as well as traumatic brain injuries, fibromyalgia, PTSD, Lyme disease and neurological symptoms caused by COVID-19.
"It's a truly unique offering based on more than 15 years of clinical tests and research" Craig says.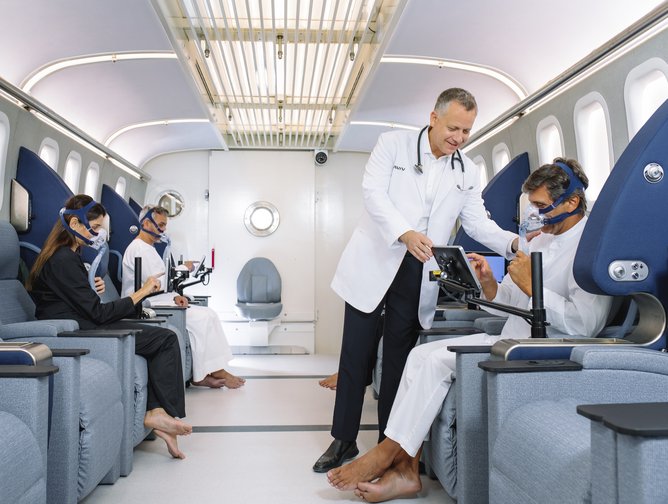 The first of its kind in the world, Aviv Clinics is home to one of the world's most advanced Hyperbaric oxygen programmes
The 'concierge approach' to healthcare leadership
For Craig, who has 30 years of experience leading hotels in the Middle East, Asia, Caribbean and the US, including Fairmont Bab Al Bahr in Abu Dhabi and Shangri-La Hotel in Dubai, personal motivations were at the heart of his leadership transition into healthcare in 2018.

"My father's terminal cancer diagnosis inspired my move into healthcare, as I felt it was an opportunity to give back to society.

"Once in the industry, I realised I could really make a difference by bringing the skill set of hospitality leadership into the healthcare setting – not just for his memory but for every other family who walked through the doors."

This skillset is what Craig refers to as the 'concierge approach', which involves the delivery of top-tier levels of service, operations, coaching, and engagement with both clients (patients) and employees – giving the healthcare industry something Craig believes it has historically lacked, a soul.

"The hospitality industry in the UAE is second to none, the best of the best, top-level care, service, and attention to detail – and so taking the operational leadership skill set learned there into the highest level of healthcare makes sense and is something I can truly stand behind."

This is true both for patient care and in engaging and supporting employees.

Craig explains how, in the UAE hospitality industry, empathetic leadership takes centre stage, largely due to the employee workforce which is made up of a diverse mix of expats, the majority of whom are living and working away from family and friends.

"In hospitality here, you have to be Mum, Dad, Uncle, Sister and Aunt, to be everything to everyone – and to be able to bring that level of employee care into healthcare is quite special."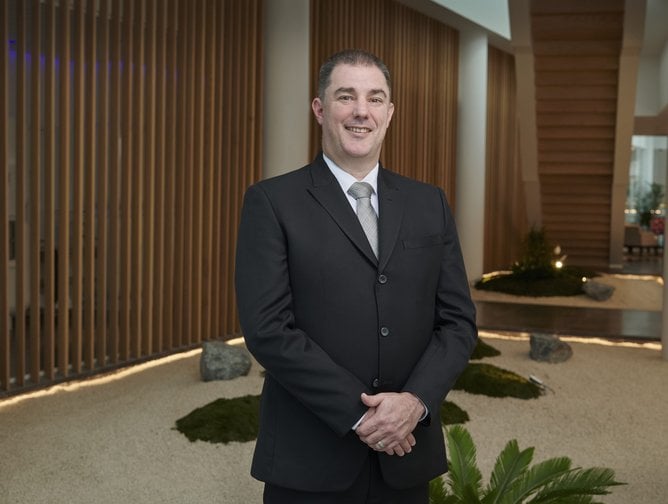 As CEO of Aviv Clinics, Craig Cook is bringing the 'concierge approach' to leadership
Focus on employee mentoring, coaching, engagement
It is also important given that talent acquisition and retention can be a challenge in the healthcare industry.

"The industry has a large rate of burnout," says Craig.

"For us, it is not just about finding the right skillset, but finding the healthcare professionals who really sponsor a supportive environment and welcome our guests in a truly care-first hospitality approach.

"And once we find the right people, we need to ensure that we, as an organisation, and myself as a leader, invest in them, and really nurture and care for them."

For Craig, that means being collaborative and adaptive, as well as empowering and trusting team members, while ensuring you have their back, and they have your ear.

"Part of my own leadership growth journey is ensuring that we nurture and invest," says Craig, who has himself transitioned from a hierarchical leadership style to one that truly fosters collaboration.

"My leadership style is about fostering a collaborative environment, where employees are empowered, rather than micro-managed, and where open communication and trust take centre stage.

"We have a huge variety of nationalities represented here, so to be able to listen, educate, mentor, support, grow, and allow team members to know they have been heard, it's vital – not just for their own wellbeing, but for the health of the company."

Craig has always been passionate about employee mentoring, coaching and engagement, something that has enabled him to successfully lead multicultural teams through operational activations, resulting in exceptional patient and caregiver engagement scores.

He believes that by focusing on individual talents, developing those talents, and empowering employees to use those talents, organisations can accelerate their growth.

He also believes in leading from the front by being a multiplier. "I'm not someone who sits in the office and satellite manages," Craig tells Business Chief.

"It's important for employees to see you on the floor talking to clients and engaging with them – the level of trust and care that is built through being transparent, showing integrity, and fostering an open dialogue is critical."

This same level of care extends beyond Aviv Clinics to the UAE community.

Craig and his team recently launched an initiative to fund the assessment and treatment of children with complex neurological conditions, demonstrating "not only our commitment, but DP World's commitment, to improving the lives of children," says Craig.

"As responsible members of the UAE community, we are committed to supporting the UAE youth and contributing to the government's vision of building a happy and prosperous society. This includes making advanced medical treatments available to more kids in the country."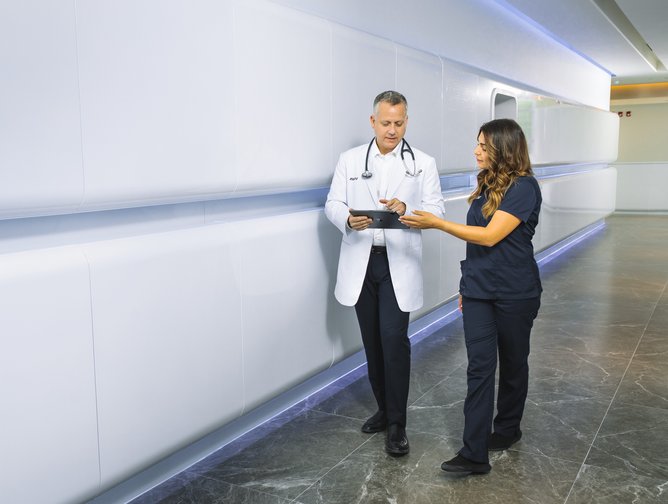 Craig's believes in fostering a collaborative environment, where employees are empowered, rather than micro-managed
Supporting the UAE as a medical tourism hub
Chris and his team are also committed to supporting the country's ambitions to become a global hub for medical tourism.

Dubai ranks sixth in the top 10 markets for medical tourism, according to Digit Insurance, and Aviv Clinics Dubai is contributing to the emirate's reputation as a leading hub for healthcare innovation and investment.

"With the vision that has been set by our revolutionary leaders, and the support from DP World, we are not only pushing the boundaries of healthcare but also healthcare innovation and taking that innovation to the world," says Craig.

"By upholding the clinic's reputation as a world-class healthcare organisation, we can attract more international and regional clients and patients to Dubai for advanced medical treatments.