Oliver Wight EAME: supply chain challenges in 2020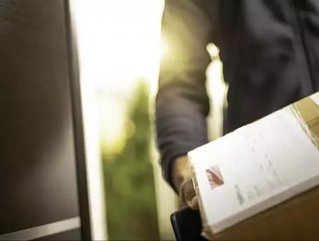 Kirsty Braines, COO at Oliver Wight EAME, talks to Business Chief to discuss supply chain trends, challenges and innovations.
What are the current trends within your industry?
The last decade has seen unprecedented development and advances in technology, which have been instrumental in propelling organisations towards the future, with Blockchain, AI and IoT having been the buzzwords of the last few years. These continue to have prominence in the industry, but 2020 is also set to see a resurgence in people-defined processes that are targeted at maximising the benefits of this new technology. 
Out of these trends what do you feel will be the biggest disrupter to the industry?
While the introduction of new technologies has proved beneficial for organisations savvy enough to adopt them, some have found it hard to harness the power that digital disruption has ignited. Whilst many companies have the budget to buy, many lack an effective plan to apply. So, as technology drives greater understanding of data, business leaders will need to ensure more than ever before that they have an effective Integrated Business Planning process to leverage their decision-making and therefore take greater control of their performance delivery.
What innovative technology do you see emerging in the near future?
We are seeing a move towards enterprise connectivity and for the first time it would appear that technology is set to deliver a truly integrated system with financial projections and integration of strategic plans with a rolling planning horizon, with the capability to integrate across the entire enterprise. At Oliver Wight we see this as a move towards Enterprise Business Planning.

What are the biggest challenges within your industry at the moment?
The biggest current challenges for many of the organisations we work with revolve around trying to remain competitive in fast-changing markets. In the 21st century, customers are looking for products to be delivered more quickly and cheaply and will not hesitate to switch suppliers if businesses can't deliver. Volatility and unpredictability are now the norm, which means an optimised go-to-market strategy is pivotal, to ensure the supply chain is able to respond rapidly to constantly changing market conditions. 
SEE ALSO:
How is your company evolving alongside new trends?
Through Oliver Wight's five decades of working with global businesses, we have helped many businesses to implement an Integrated Business Planning process. What we are seeing now, is organisations using new technologies to achieve true integration, which enables them to maximise the value of their IBP process and use it to drive their strategic agenda.

How is your company utilising innovative technology (AI, ML, Big Data, robotics etc.)?
Our clients have been using innovative technologies such as AI and ML to increase the efficiency and speed of their processes. These have given businesses the ability to process large amounts of complex data and allowed this data to be easily shared across the supply chain, between suppliers, manufacturers and customers. We have seen how having access to advanced analytical data can positively impact decision-making in operational areas, such as in demand planning, supply chain planning, sourcing, logistics and transportation to radically improve end-to-end supply chain performance.
What would you say is your company's biggest success to date? 
In 2020 we are thrilled to be heading into our 51st year helping tens of thousands of individuals and thousands of businesses to improve their business processes. From being the pioneers of S&OP in the 1980s, through its evolution into Integrated Business Planning in the mid-2000s, and now Enterprise Business Planning, we have continually evolved our offering so that today, businesses can harness the latest technologies and take advantage of the new opportunities the modern digital era brings. 
For more information on business topics in the Middle East and Africa, please take a look at the latest edition of Business Chief MEA.