South Africans able to book seat to space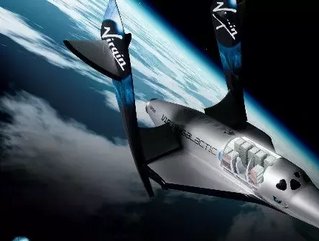 South Africans wishing to be sent to space can now reserve a space on Virgin Galactic's SpaceShipTwo.
The experience costs US$200,000 (approx. R1.5 million) and includes astronaut training, G-force acclimatisation and a sub-orbital spaceflight which will take passengers more than 100km above the Earth's surface to enjoy weightlessness and life-changing views.
The company, which is owned by Sir Richard Branson's Virgin Group and Aabar Investments PJS, announced the appointment of SA's first Accredited Space Agent (ASA) Vanessa Rothery on Wednesday.
Rothery will work with selected travel agency partners to make it easier for South Africans to reserve Virgin Galactic spaceflights.
READ MORE FROM AFRICAN BUSINESS REVIEW:
Dahabshiil provides vital service for African community
Ghana Home Loans' brave business model is paying off
Too much of a good marketing thing?
Read this month's issue of ABR
"Virgin Galactic is on track to become the world's first commercial spaceline. South Africans can now book their seats and join Virgin's founder Sir Richard Branson and over 500 other first-time space travellers from around the world," said Stephen Attenborough, Virgin Galactic's commercial director, adding that at least two South African's had already booked their seats,
The trip takes two and a half hours from lift-off to touchdown, launching from Spaceport America in New Mexico, the world's first commercial spaceport.
"I am delighted that we are now making it easier for South Africans to book their seat on Virgin Galactic and join other new Astronauts on an incredible journey into outer space," Sir Richard Branson, founder and chairman of the Virgin Group said.
African Business Review is now available on the iPad. Click here to download it.