Top 10 women in technology in Europe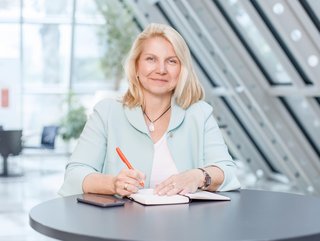 These 10 women in tech are forging a path into bold new areas of innovation and technological ambition, according to sister publication Technology Magazine
Sister publication Technology Magazine has revealed its Top 100 Women in Technology List. The list follows on from the magazine's inaugural list last year and continues to celebrate the work women leaders are doing in an industry that has long been male-dominated but is changing as the industry pushes for more diversity.
Deloitte Global predicts that large global technology firms, on average, will reach nearly 33% overall female representation in their workforces in 2022, up slightly more than two percentage points from 2019.
Nominated by readers of Technology Magazine and compiled by the publication's in-house team, the Top 100 features the leading female executives and influencers in technology.
Here, we highlight the top 10 in Europe, from CIOs at Volkswagen and Siemens to the chief technology officer of Novartis and chief executive of Ericsson UK and Ireland.
1 Elizabeth Theophille
CTO
Novartis
Elizabeth Theophille is chief technology transformation officer at global healthcare giant Novartis. The Basel-based global IT professional has a strong track record of using technology to transform how the business operates, creating new value and growth. Her leadership and service management experience include implementing cloud infrastructure and outsourcing at enterprise scale, cyber security initiatives, sourcing, and contract negotiations, and adopting a software-as-a-service (SaaS) approach to application development. Her digital transformation experience includes building data and advanced analytics platforms, AI and Robotics Process Automation at enterprise scale.
In her role at Novartis, she is focused on the implementation of data and digital initiatives in IT and for end-to-end operational simplifications programs. Prior to Novartis, she spent five years at Alcatel-Lucent and Nokia, and prior to that Capgemini. She also worked as head of service management at BP International. Elizabeth has lived in the UK, France and Switzerland.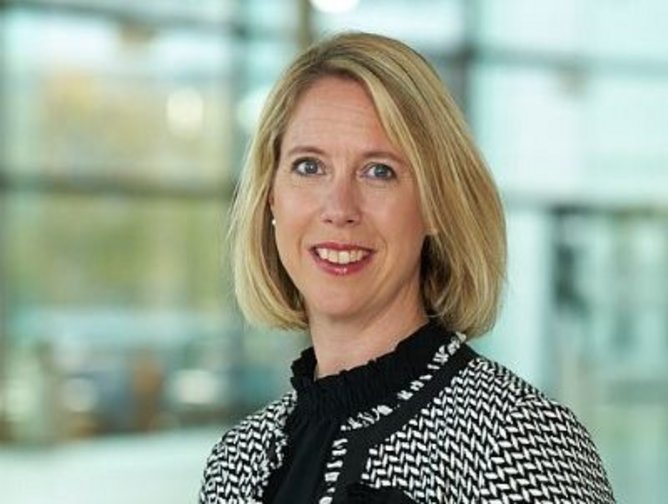 2 Anja Schneider
Senior VP & COO, Board Area Technology & Innovation
SAP
As Chief Operating Officer for the executive board area Technology & Innovation (T&I), Germany-based Anja Schneider is responsible for the overall operations, customer strategy, development portfolio, and cloud operations of the entire executive board area. Anja brings together two worlds, ensuring operational excellence while always putting the customer first. Together with her team, she drives the development of business initiatives, such as new commercial models that lower the entry barrier for SAP customers and partners as they adopt SAP Business Technology Platform and move to the cloud.
Anja has more than two decades of experience under her SAP belt, joining in 2000 as a Solution Sales Expert and working her way through the ranks to hold various increasingly senior roles, including Head of Sales for Big Data for middle and eastern Europe and Global Head of Customer, Innovation, Technology and Innovation. She is a Member of the Board of Directors at Volue.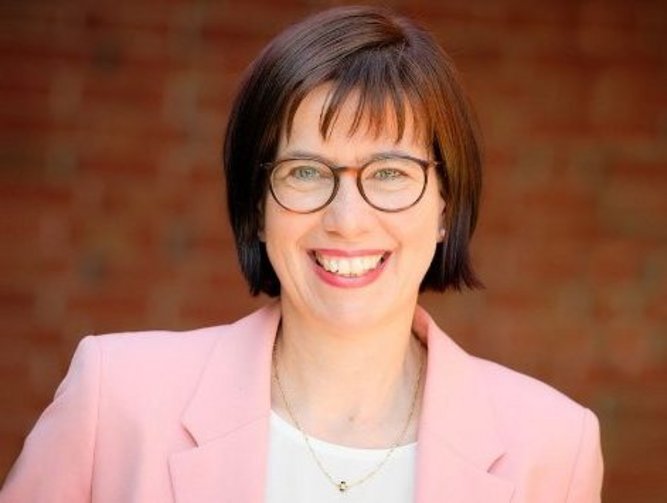 3 Beate Hofer
CIO
Volkswagen
With more than 25 years at Volkswagen under her belt, Beate Hofer stepped up to the position of CIO at Volkswagen in 2020 replacing the outgoing Martin Hofmann. In this role, based in Germany, Beate is driving the transformation at Volkswagen Group, digitising development, networking its plants worldwide and creating efficient work processes for offices and factories, ensuring the potential of cloud-based platforms are fully exploited across the Group's 12 brands, 125 international production sites and 670,000 employees worldwide.
Beate joined Volkswagen in 1991 becoming assistant to the then CIO four years later, before taking a 17-year hiatus from the firm during which time she worked for other organisations, including Cymotive Technologies in Israel and gedas do Brasil in Sao Paulo, where she was responsible for the management of the ecommerce competence centre. She returned to Volkswagen in 2001 and has worked in a variety of business functions, including e-business infrastructure, head of IT procurement and planning, and prior to becoming CIO, as Head of Group Information Security.
4 Tanja Rueckert
Chief Digital Officer
Bosch
Passionate about the Internet of Things, AI and digital transformation. Tanja Rueckert has more than 20 years of executive experience in the software industry. She joined Bosch in 2018 as CEO for Bosch Building Technologies and was made chief digital officer of Bosch Group in July 2021. She is responsible for driving the continued digital transformation of the Bosch Group and its four business sectors, and manages several global teams focused on IoT, software development, software and digital solutions.
It was while studying chemistry at PhD level that Tanja realised that she preferred working with people than just in the lab and joined SAP as head of the production unit. Tanja spent more than two decades at SAP, gaining experience across different business functions, from production and governance to operations and customer innovation, before focusing on the Internet of Things and rising to lead SAP's global business IoT and digital supply chain unit.
5 Sophie Proust
Chief Technology Officer
Atos
Credited with being one of the world's top experts in big data, cybersecurity and technological innovation, Sophie Proust has been Chief Technology Officer of Atos since January 2019, shaping industries from aerospace and chemicals to defence through designing and implementing their technological transformations. As part of the Atos Quantum Advisory Board, Sophie has worked with former France Minister Thierry Breton and Nobel Peace Prize 2012 Awardee Serge Haroche.
She joined the Atos group in 2014, as Head of Research and Development for Big Data and Security, following the acquisition by Atos of Bull, where she had previously worked for a decade. At Bull, Sophie held various technical managerial positions in mainframe, IT administration solutions and HW server design, most recently serving as Head of Research and Development. In 2010, She headed the Tera100 Project which delivered the CEA with the first Petaflops-scale calculator in Europe for the French company CEA. She is a member of the board of directors for electronic payment provider Worldline, a member of the Scientific Community, and a graduate of the Ecole Superieure d'Electricite Supelec of Paris.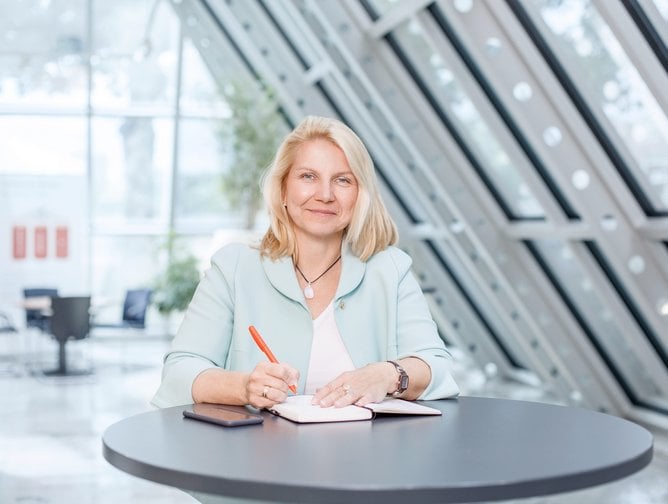 6 Hanna Hennig
Chief Information Officer
Siemens AG
Joining Siemens as CIO at the start of 2020, Hanna Hennig is responsible for enabling the digitalisation of the global technology powerhouse and reports directly to Roland Busch, deputy CEO of Siemens. At the time of her appointment, Busch described Hanna as a "perfect fit" due to her "expertise and many years of experience across different industries in areas ranging from business transformation processes and IT technologies to managing relationships with partners and suppliers".
A passionate technologist, Hanna has more than 25 years of experience in IT, both supporting and guiding varied companies in their business and digital transformations, including Osram, Telefonica O2, eon, Robert Bosch and Capgemini, and internationally, in Germany, London, Czech Republic and the US. She spent a decade as Vice-President of IT for Telefonica O2 Europe and five years heading IT at eon. She is a graduate of Hannover University.
7 Belen Moscoso del Prado
Group Chief Digital & Innovation Officer
Sodexo
Joining Sodexo seven years ago to lead the Group's digital and data strategy and transformation, Belen Moscoso del Prado landed the top digital job at Sodexo in 2018, as Group Chief Digital & Innovation Officer, where she leads digital transformation for the world's second-largest food catering services group, overseeing the development and implementation of technology and data-enabled solutions to accelerate growth.
A native of Spain, Belen holds a master's in international economics, is fluent in French and English, and has had a diverse career spanning companies including Bain and AXA. Belen began her career at Disneyland Paris as an analyst before moving to Bain where she managed more than 30 projects in EMEA and Americas with a focus on consumer products and retail. While at Europcar France, she led the Change Program Office for major transformation, and at AXA, headed up digital strategy and transformation. She is a non-executive board director at Capgemini and president of the board at FoodCheri and has a degree in economics from the University of Warwick, UK.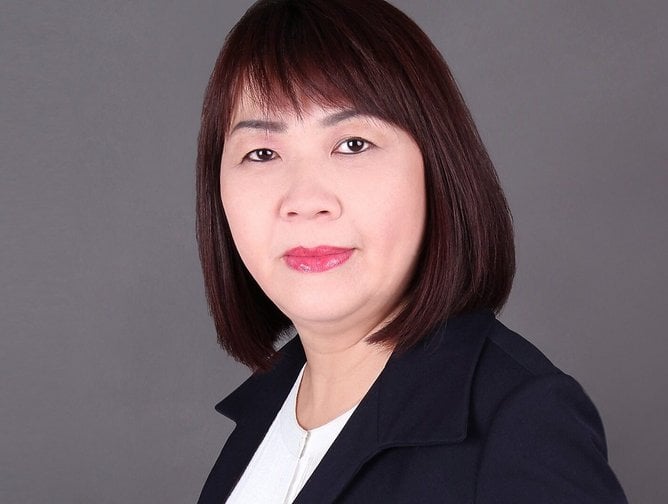 8 Alisa Choong
CIO, Information & Digital Services and Operations
Shell
Shell veteran Alisa Choong has been SVP & CIO, Information and Digital Services and Operations for the past three and a half years, responsible for end-user strategy for the oil giant's employees and contractors globally and laying the foundations for Shell's digital transformation. In her previous roles at Shell, as CIO of Projects and Technology and EVP of Technical and Competitive IT, Alisa cultivated Shell's digital transformation by maturing cutting-edge technologies and building the digital skills and capabilities required to operationalise Shell's digital strategy.
Starting out as a certified practising accountant, Malaysian native Alisa worked her way up to management consultant before becoming a transformation leader and then CIO, with experience gained at Petronas, KPMG, PwC, IBM and National Australia Bank. She spent 12 years at PwC Malaysia as Executive Director of Global Consulting and two years in the same role but at IBM. She speaks English, Mandarin and Malaysian has a degree in economics, and has lived in The Netherlands for the past 10 years.
9 Katherine Ainley
CEO UK & Ireland
Ericsson
Katherine Ainley
An experienced telecommunications leader, Katherine Ainley has been at the helm of Ericsson UK and Ireland for the past year, leading the firm's accelerated 5G network deployment across the UK. Passionate about using technology and connectivity to improve the world, Katherine wants to help make connectivity and technology accessible to all.
With a strong telecoms background and extensive experience working within enterprise, commercial and consumer sectors, Katherine previously worked at BT where she held a number of senior executive positions since 2007, including recent roles of Managing Director of Ventures in Enterprise and CEO of Tikit, a then wholly-owned subsidiary of BT. A graduate of the London School of Economics, Katherine kicked off her working life as a consultant with Capgemini, where she spent six years, and a senior manager at Lloyds TSB10
10 Cristina Rodrigues
CEO Portugal
Capgemini
CEO of Capgemini Portugal since 2018, Cristina Rodrigues is the first woman to lead a major consultancy in Portugal and the only one in the cluster of 11 European countries that Capgemini is part of. This isn't the first time Cristina has made history at the firm – in 2000, she became the first and only female CFO in the cluster of 11 countries in which Capgemini is integrated.
She began her career in banking in 1994, working her way up to financial manager of Caixa Geral de Depositos, joining Capgemini six years later, where she was part of helping to turnaround Capgemini Portugal. Cristina has more than two decades of experience at Capgemini, working across business functions including risk and procurement, HR and quality, as well as heading up support functions and finance. She has an MBA from Lusiada University.
READ the Top 100 Women in Technology list