Puma 75: Digital transformation and ESG under the microscope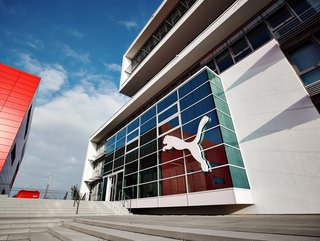 Puma turns 75 years old in 2023. Picture: Puma
During its 75th year, Puma has pledged to "celebrate its milestones in sports, culture and innovation", elaborating on its mantra 'Forever Faster'
German brand Puma is this year celebrating its 75th anniversary, having been formed in 1948 by one half of the famous Dassler brothers.
Rudolf and Adi had initially joined forces to create Dassler Brothers Shoe Factory in 1924 but, with their relationship increasingly under strain, they went their separate ways in the late-40s to form Ruda and Adidas respectively.
Ruda's name was changed to Puma just a few months later.
To this day, the headquarters of both Puma and Adidas remain in the relatively small Bavarian town of Herzogenaurach, where the Dassler duo grew up and formed their companies.
Puma is, undoubtedly, a giant in the world of sportswear labels.
Having enjoyed something of a resurgence in recent years, the firm is nestled in third place in terms of worldwide sales (US$8.5 billion), behind runaway leaders Nike and Adidas.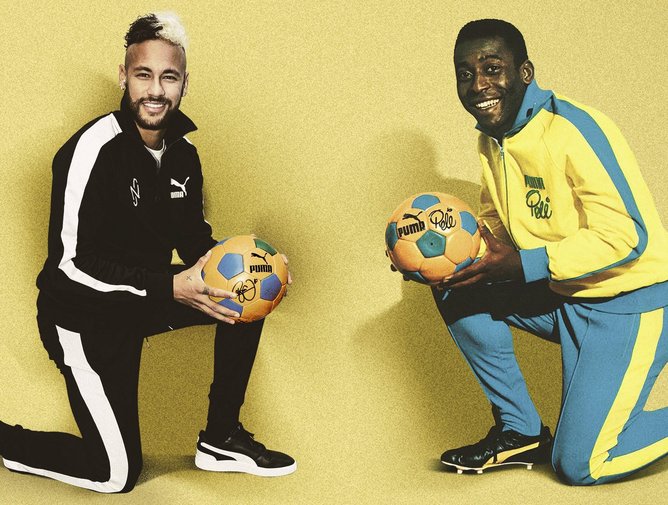 Neymar is a notable Puma athlete, while Pele wore Puma boots. Picture: Puma
Neymar, Usain Bolt and Lewis Hamilton are among its most notable sponsored athletes, while footballing legends Pelé and Diego Maradona famously wore Puma boots.
Away from sport, Rihanna has worked with the brand as a women's creative director and global ambassador.
During its 75th year, Puma has pledged to "celebrate its milestones in sports, culture and innovation with a series of events", elaborating on its mantra 'Forever Faster'.
How is the company faring, though, when it comes to reaching its key, modern-day targets?
Puma's digital transformation in full flow
Puma has been pinning its ongoing digital transformation to the Forever Faster mantra.
In 2021, the firm detailed its switch to the Microsoft Azure Virtual WAN network portal, spurred on by the need to improve connectivity between global offices and simplify management processes.
Prior to this, communication had grown complex and slow due to Puma's use of no less than 1,500 VPN tunnels across 100 locations.
Connecting the business' main IT hubs – in three principal data centres in Herzogenaurach, Boston and Hong Kong – with traditional WAN lines simply couldn't deliver the required performance.
Now, the business' environment consists of infrastructure stretching to six Azure regions, thus benefitting from reduced latency.
Elsewhere, Puma tried its hand at merging the digital world with real life during the pandemic through an Instagram campaign, which allowed users to create their own EDM tracks simply by shaking their heads.
This digital innovation continued when Puma Rider created Southeast Asia's first virtual influencer, using millions of faces via Instagram.
Who's in charge at Puma?
Arne Freundt, Puma's current CEO, has been with the company since 2011.
He previously served with the company as Chief Commercial Officer, before progressing into the top job in November.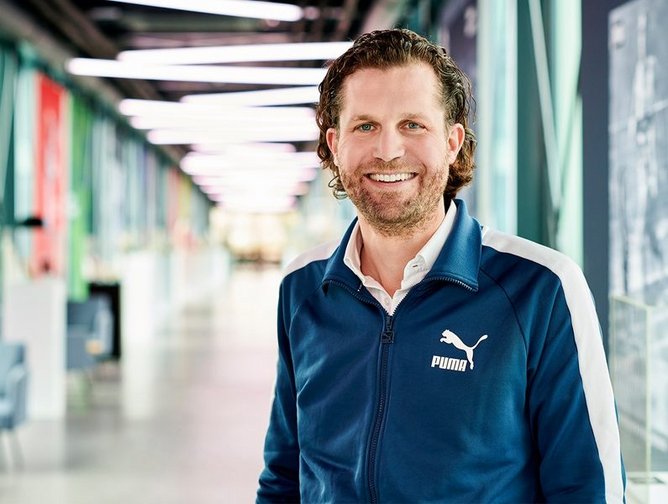 Arne Freundt, CEO at Puma
The firms other top executives are:
Strong climate and sustainability commitment from Puma
Puma sets a range of publicly-available targets relating to ESG matters, providing updates on its progress every couple of years.
From a climate perspective, the company is aligning itself with the 1.5-degree global warming scenario, the aim of the Paris Agreement international treaty which was decided in 2015.
By 2025, a primary goal Puma has been striving is use of 100% renewable electricity at Puma entities, a target which was already met in 2021.
Attempts are ongoing for core suppliers to use 25% renewable energy. Those in Bangladesh and Vietnam have already engaged in energy efficiency programmes.
Puma's headquarters in Bavaria, Germany. Picture: Puma
Another of Puma's top priorities relates to waste reduction, including attempts to reduce production waste to landfill by 50% between now and 2025.
As of 2021, this had reached -19% per footwear pair and -9% per apparel item.
Moreover, the goal by 2025 is to eliminate plastic bags from Puma stores and ensure 90% of all footwear contains at least one more sustainable component.
How well is Puma treating employees?
Many of Puma's core targets in relation to workers relate to its major sourcing countries.
The intention by 2025 is to carry out fair-wage assessments in its top five sourcing nations, which has already been achieved in Bangladesh, Cambodia Indonesia.
Meanwhile, there are also hopes of having democratically-elected worker representatives at all core suppliers, as well as building safety policies operational in all countries deemed high-risk.
Puma had wanted to be carrying out 25,000 hours of global community engagement per year by 2025, and reached 39,000 in 2021.