Top 10 sustainable investment funds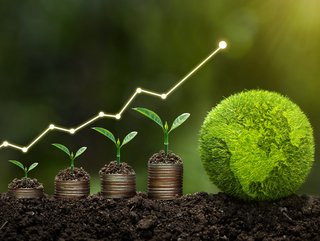 ESG Investment Funds
Sustainable investment funds offer a way to invest in funds that place greater emphasis on environmental, social and governance (ESG) matters
Here, Business Chief takes a look at the top 10 ESG funds for socially-conscious investors.
SPDR S&P 500 ESG ETF
The SPDR ETF seeks to provide investment results that, before fees and expenses, correspond generally to the S&P 500 ESG Index.
The market-cap-weighted index is designed to measure the performance of securities meeting sustainability criteria. Companies not acting in accordance with United Nations Global Compact principles, or those involved in small arms, tobacco, thermal coal, controversial weapons, military contracting and oil sands, are excluded.
The performance of the SPDR S&P 500 ESG ETF depends entirely on the performance of companies included in the S&P 500 ESG Index and how well they adhere to ESG criteria.
Calvert International Responsible Index Fund
The Calvert International Responsible Index Fund seeks to track the performance of the Calvert International Responsible Index.
This index measures the investment return of stocks issued by companies that are domiciled in countries outside the US with developed markets. All operate their businesses in a manner consistent with the Calvert Principles for Responsible Investment.
At the time of writing, the index fund's top 10 holdings include Taiwan Semiconductor Manufacturing, Nestlé, AstraZeneca and LVMH.
iShares ESG Aware MSCI USA ETF
The iShares ESG Aware MSCI USA ETF seeks to track the investment results of the MSCI USA Index, which is composed of US companies with positive ESG characteristics while exhibiting risk and return characteristics similar to those of the parent index.
As part of its investment objective, the fund seeks to track an index that applies business involvement screens relating to civilian firearms, controversial weapons, tobacco, thermal coal and oil sands.
Trojan Ethical Fund
This multi-asset ethical fund aims to protect investors' capital and grow its value in real terms on a long-term basis, measured against the UK Retail Prices Index.
It combines cautious asset allocation with a careful selection of high-quality companies, purchased at fair valuations.
The Trojan Ethical Fund invests in a broad range of asset classes in line with ethical investment criteria. Certain equities, bonds and investments are excluded, such as those in companies with more than 10% turnover in less ethical sectors.
First Sentier Responsible Listed Infrastructure
The Responsible Listed Infrastructure fund from First Sentier Investors seeks to invest in infrastructure companies that can contribute to or benefit from sustainable development, as defined by the UN Sustainable Development Goals (SDG).
Of the 17 primary SDGs, First Senrier has identified six as being particularly relevant to listed infrastructure companies.
Its analysis of company alignment with these SDGs represents a key element of the fund's investment process and stock selection decisions.
Schroder Global Sustainable Equity Fund
The Schroder Global Sustainable Equity Fund is an actively managed, ESG-conscious, index-unconstrained, highly diversified quantitative equity product (QEP).
The objective of the fund is to generate long-term returns before fees in excess of traditional capitalisation-weighted global equity indices.
Its focus is on two strategies which Schroders assesses as being key drivers of long-term equity returns: stock valuation, taking into account dividends, cash flow, earnings and assets, and business quality, as defined by measures of company profitability, stability, financial strength, structural growth and governance.
Vanguard FTSE Social Index Fund Investor Shares
The Vanguard FTSE Social Index Fund seeks to track the performance of the FTSE4Good US Select Index, a measure of the performance of companies demonstrating specific ESG practices.
This index is market-cap weighted and comprises large- and mid-capitalisation stocks.
It excludes the stocks of companies that do not meet certain labour, human rights, environmental and anti-corruption standards, as defined by the UN Global Compact Principles.
Impax Ellevate Global Women's Leadership Fund
A global large-cap strategy that seeks to invest in companies that advance gender diversity and equality, Impax Ellevate Global Women's Leadership Fund is the first broadly diversified mutual fund that invests in the highest-rated companies in the world that are advancing women in leadership.
The strategy also takes ESG commitments into consideration when it comes to investing.
FP Carmignac European Leaders
Seeking profitable companies with attractive long-term prospects and built on robust fundamentals and strong business models, FP Carmignac European Leaders is designed to maximise long-term alpha generation.
The fund takes a socially responsible approach, including negative screening, ESG criteria integration, and low carbon emissions into consideration.
The objective of the Fund is to achieve capital growth over at least five years from the investments made.
SADM ETF: AMUNDI MSCI EMERGING ESG LEADERS
Built to track the MSCI Emerging Markets Extended ESG Leaders 5% Issuer Capped Index, SADM ETF provides investors physical exposure and the ability to own parts of and capitalise on all 491 underlying holdings. The fund only selects companies that have the highest MSCI ESG Ratings and exclude companies involved in alcohol, gambling, tobacco, nuclear power, conventional weapons, nuclear weapons, controversial weapons and civilian firearms.

*****
For more business insights, check out the latest edition of Business Chief UK & Europe and be sure to follow us on LinkedIn and Twitter.
You may also be interested in the Business Chief US & Canada website.
******
BizClik is a global provider of B2B digital media platforms that cover executive communities for CEOs, CFOs and CMOs, as well as leaders in Sustainability, Procurement & Supply Chain, Technology & AI, Cyber, FinTech & InsurTech. We also cover industries including Manufacturing, Mining, Energy, EV, Construction, Healthcare and Food & Drink.
BizClik, based in London, Dubai and New York, offers services such as content creation, advertising and sponsorship solutions, webinars and events