5 Things you need to Know about South Africa's Redstone Thermal Power Project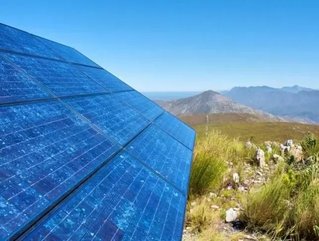 South Africa is stepping up its efforts to generate electricity from a range of power sources, with solar one of the solutions the country is looking at to solve recent supply issues.
Its biggest power utility company Eskom has experienced trouble in keeping up with demand, the latest setback being the failure of two of its generators.
With financial close expected later this year, the Redstone Thermal Power project looks set for construction soon, and demonstrates that the country is serious about utilising solar energy, with the Department of Energy organising the contracting for the development.
Here are five other important facts and themes you need to know about Redstone:
A consortium of power service providers led by SolarReserve and Saudi Arabian International Company for Water and Power Projects (ACWA Power), has been awarded preferred bidder status.
It is a 100 MW project with 12 hours of full-load energy storage and will be able to reliably deliver a stable electricity supply to more than 200,000 South African homes during peak demand periods
Native companies will be carrying out at least 40 percent of the contract value of work, supporting the Broad-Based Black Economic Empowerment initiative. The construction phase will create 800 jobs  
The tax revenue forecast for the project is estimated to be in excess of R6 billion ($516 million) in income tax over the first 20 years of operation
It has a minimum life of 30 years and will grow every year to the tune of R150m expenditure (on things like salaries, equipment, maintenance, land management)